The end of year holiday season is all about never-ending food, good wine, cold beers and lounging around. While life is all about balance and some time for relaxation is definitely well-deserved, this period can wreck havoc on our health. We're not saying you should skip the pudding on Christmas day! But you should be a little more aware of enjoying yourself responsibly. Here's our guide to having a healthier holiday season.
Party tricks
If you know you'll be heading out to a celebration, make sure you nourish your body appropriately beforehand. If it's a snacks and drinks style do, don't arrive hungry. Munch on healthy fats and protein before heading out. Try a handful of nuts, avocado on seed crackers or a protein smoothie. If you're attending a sit down dinner you'll want to try a bit of everything on offer. For a healthier holiday approach, load up on the vegetables and protein while keeping oily carbohydrates and sweet things to smaller portions.
Stay hydrated
Drinking water throughout the holiday season is incredibly important. Not just because it gets a little warmer here in the southern hemisphere. Keeping your body hydrated maintains normal functioning, helps with any recovery from the night before and will make you feel fuller at parties.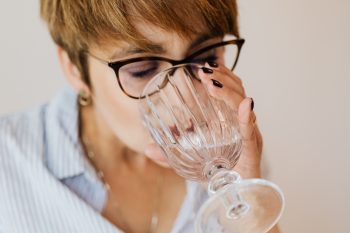 Probiotic boost
It's normal to overindulge over this period. All of this can leave your digestive system needing a little extra care. To help it along for a healthier holiday body invest in a good probiotic if you are not yet taking one. Taking a probiotic each day will give your digestive system the extra support it needs. They work by populating your digestive tract with the good bacteria necessary for proper digestion and absorption of vitamins and minerals. In addition, try probiotic drinks like water kefir and kombucha (they're fabulous cocktail mixers too, but I am unsure if I'm allowed to suggest that here!).
Take family fun outdoors
The holiday season can often be our most sedentary, but try and change that this year. Take advantage of the great warm weather and get the family out in nature for gorgeous hikes, walks and games of backyard cricket or touch rugby. You'll be moving your body, aiding digestion and improving your mood, without the effort you feel of dragging yourself to the gym.
Don't let the stress get to you
The easiest way to have a healthier holiday season is to not be overwhelmed by stress. Family gatherings can be tense, cooking up a feast can be exhausting and trying to see everyone or attend all events can be overwhelming. But stress can wreck absolute havoc on the body and mind – and honestly, it's hardly ever worth it! Keep it joyous as it should be, and don't let the little things get you worked up.
Feature image by Karolina Grabowska from Pexels.
Looking for balanced and delicious meals for the Christmas table? Find our recipes from renowned restaurant tasha's: