We all feel tired at times – unable to face an early gym session or stay awake to finish an assignment, even a favourite TV show. But when lethargy persists, it's a pretty big sign that your body has an iron deficiency. It doesn't sound like much but the repercussions can be dangerous to ignore.
Iron is a vital component of haemoglobin – the protein in your red blood cells that transports oxygen from your lungs to rest of your body, enabling all cells to function properly, explains haematologist Dr Monica Vaithilingum. Haemoglobin is measured in decilitres, and a normal adult man has 14–18g per decilitre of blood; a normal woman, 12–16g. When levels drop below this, you're at risk of developing anaemia (insufficient red blood cells) which is most commonly caused by iron deficiency. The effects of this can range from the unpleasant (hair loss, brittle nails) to the downright dangerous. Anaemia puts you at a considerably higher risk of a heart attack or requiring treatment for heart disease.
Who is at risk?
It's estimated that some one in five women, and one in two pregnant women, have low iron, and three in 100 men. Women's iron deficiency is largely linked to blood loss through menstruation (and those with heavy periods are more at risk) and pregnancy (as a result of increased demands on blood supply when carrying a child). Children and teens, who are still developing, have higher iron needs and are also more vulnerable to an onset of iron deficiency anaemia, warns Dr Vaithilingum.
Other conditions that cause bleeding can put you at risk of low iron too, from regular nose bleeds to peptic ulcers, polyps, intestinal cancers, haemorrhoids, and medicines such as aspirin. Diseases that damage the small intestine, such as coeliac disease, can be to blame too, and inherited blood conditions that cause low haemoglobin levels. These include thalassaemia (where red blood cells don't form properly and can't carry enough oxygen) and sickle-cell anaemia. Athletes and people who do regular strenuous exercise are at higher risk too, because tough training increases the production of red blood cells, and you lose iron by sweating. Just a small reminder of why nutrition is so important when you're taking on serious training!
However, today, the most common cause of an iron deficiency is simply a diet that does not include enough iron-rich food. Vegetarians who don't take care to eat a balanced diet, chronic fad dieters, or those without access to a range of fresh foods through low income are susceptible to iron deficiency.
How to spot the signs of low iron
Lethargy: Reduced oxygen circulation from a lack of the haemoglobin can leave us constantly exhausted, irritable, feeling depressed and struggling with concentration.
Breathlessness: This can play out in chest pains, heart palpitations, fainting and frequent headaches.
Infections: Low iron levels affect important elements of immune functioning on a cellular level, therefore making us susceptible to catching infections more frequently than usual.
Inflamed tongue: Insufficient oxygen can cause your tongue to swell, and the tiny projections coating it to flatten, which can make chewing and swallowing slightly uncomfortable while also affecting speech.
Restless legs syndrome: The lack of oxygen from low iron can cause coldness and numbness in your extremities, and a crawling sensation in your legs. This can interfere with your sleep, a necessary component of immune health and your body's physical repair.
Hair loss: When hair follicles do not receive enough oxygen they go into a resting mode where they will fall out at a higher rate than the average 100 strands per day. the scary part is the lost hair will only be replaced with new growth once an iron deficiency has been addressed and treated. If you suspect you are low on iron keep an eye on what happens when you wash, brush or style your hair.
Brittle nails: nails crack and break without serious injury.
Unusual cravings: Those with low iron have reported feeling the urge to eat dirt, ice, clay, chalk or paint – a condition known as pica. It's advised to stay well away of these substances though as they can worsen the issue by impairing iron absorption!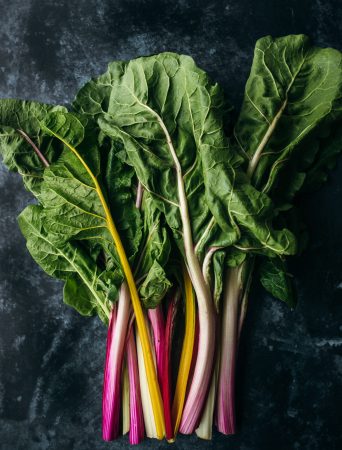 Eating for iron
It's also relatively common to be anaemic and not be aware of it, as it comes on slowly and insidiously, says Jessica Byrne, a dietitian at The Heart and Stroke Foundation SA. Luckily it's rather easy to avoid iron deficiency through correct eating alone. the approach is to regularly consume foods such as lean red meat, fish, poultry, nuts, pulses, beans and lentils, and dark green leafy vegetables, she says. Getting a range of each is a sure way to include all the good stuff. 'Many foods, including cereals, flour and bread, are also fortified with iron.'
Making sure to get your daily dose of Vitamin C and other organic acids that are found in fruit and veg with most of your meals will help iron absorption – particularly the non-haem iron found in plant foods, which is not as readily absorbed as haem iron found in animal products. That's a big note for the veggies out there! Jessica advises squeezing fresh lemon juice over salads, including peppers and diced pineapple in stir-fries, and adding fresh strawberries to desserts. 'Try to avoid drinking too much tea, coffee or cocoa in combination with iron-rich foods, as these can impede absorption,' she says. 'And soak grains and legumes in water before you cook them' as it will help activate their essential nutrition.