Winter has arrived, and dry scalp has entered the chat, along with dandruff.
Not to worry, though. Kérastase' fabulous new Symbiose range is designed to achieve perfect hair and scalp balance for all hair types and textures! The range features a unique blend of plant-based active ingredients that strengthen, nourish, and protect the hair and scalp.
Symbiose combines the instant elimination of visible dandruff with the regulation of surface cellular renewal speed, to bring your scalp back into balance along with a desired dose of care for beautiful, healthy-looking hair.
The miracle ingredients
Key ingredients to the fabulous Symbiose Anti-Dandruff range are:
PIROCTONE OLAMINE – this is a key ingredient that durably acts on the causes of dandruff.
SALICYLIC ACID – this ingredient, also great for your skin, helps dissolve flakes and acts on the woes that come along with dandruff.
BIFIDUS – this promotes a healthy scalp ecosystem for luscious, dandruff-free locks!
The Symbiose range includes…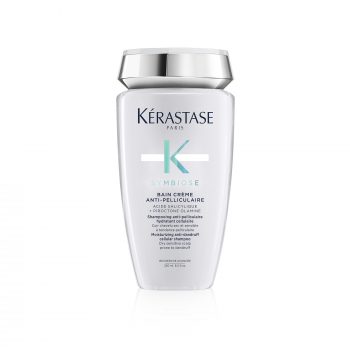 Bain Crème Anti-Pelliculaire: Moisturising anti-dandruff cellular shampoo. For a dry, sensitive scalp prone to dandruff.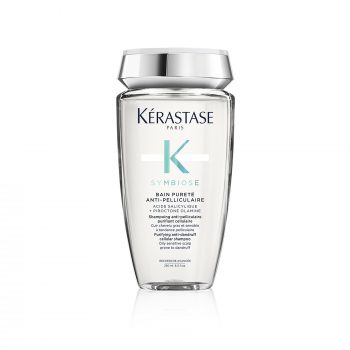 Bain Purete Anti-Pelliculaire: Purifying anti-dandruff cellular shampoo. For an oily sensitive scalp prone to dandruff.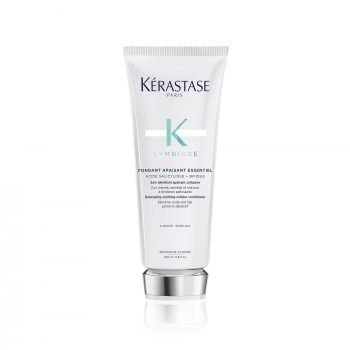 Fondant Apaisant Essentiel: Detangling soothing cellular conditioner. For a sensitive scalp and hair prone to dandruff.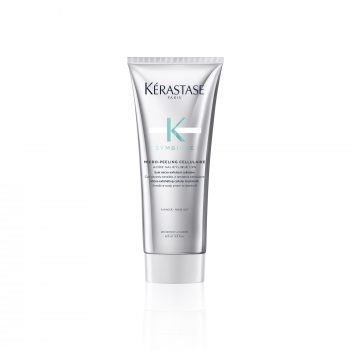 Micro Peeling Cellulaire: Micro-exfoliating cellular treatment. For a sensitive scalp prone to dandruff.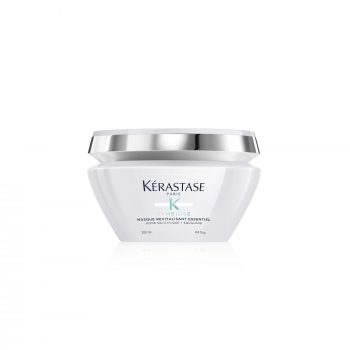 Masque Revitalisant Essentiel: Intense revitalizing mask. For damaged hair prone to dandruff.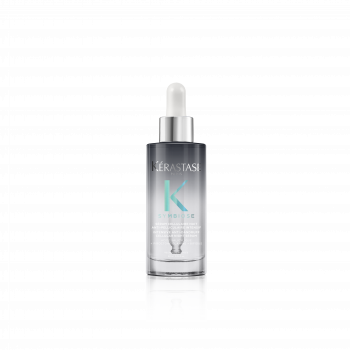 Serum Nuit Anti-Pelliculaire Intensief: Intensive anti-dandruff cellular night serum. For a sensitive scalp, and all types of dandruff. 
TOP TIP: Use the Symbiose system for great results!
For powerful anti-dandruff efficacy, use the Symbiose routine with the scrub, shampoo and night serum!
The Kérastase Symbiose range is available from leading hair salons or Superbalist.
ALSO SEE:
Feature Image: Supplied