Your next favourite sweet snack just arrived.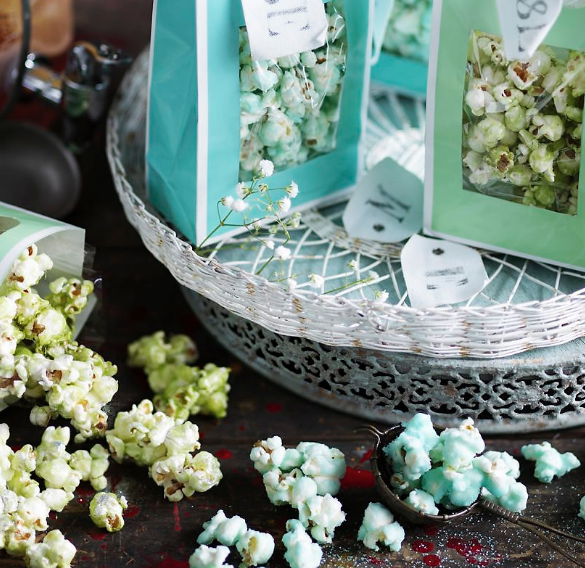 Ingredients
2 tbsp vegetable oil

100g popping corn

400g castor sugar

1 cup water

½ tsp green or blue food colouring

½ tsp silver or blue edible glitter (optional)
Instructions
HEAT oil in a pot over high heat. Add the popcorn and cover with a tight-fitting lid. Cook the popcorn until the popping stops, shaking the pot occasionally. Transfer to a large bowl.
COMBINE sugar, water and food colouring in a frying pan. Stir, without boiling, until sugar dissolves. Bring to the boil and cook, uncovered, for 15 minutes or until a teaspoon of mixture "cracks" when dunked into a glass of cold water.
REMOVE the pan from the heat. When the bubbles subside, add popcorn; carefully stir to coat with the toffee mixture.
WHEN the popcorn mixture is completely coated, spread onto a foil-lined oven tray to cool and set. Sprinkle with edible glitter, if using.
TOP TIP: The sugar mixture will be extremely hot so be extra careful when preparing it. Make sure your working space is tidy, there are no distractions and that your kids and pets remain away for that time. Do not taste or touch the hot toffee.