We have some delicious, stress-free, guilt-free easy peanut butter cookies perfect for a quick bake session! Using four simple ingredients, you can create these absolutely moreish cookies perfectly paired with a cup of tea.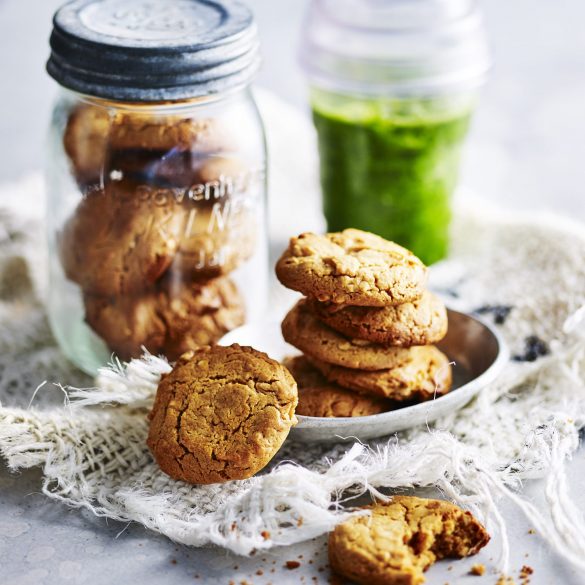 Ingredients
1 cup no added sugar crunchy peanut butter

¼ cup honey

1 tsp bicarbonate of soda

1 egg, lightly beaten
Instructions
PREHEAT the oven to 180°C. Line two oven trays with baking paper.
COMBINE peanut butter, honey, bicarbonate of soda and egg in a medium bowl, mix thoroughly until combined.
DROP 1 tablespoon of the mixture onto the prepared trays, about 4cm apart.
BAKE the cookies for 10 minutes or until lightly browned. Cool on trays; the cookies will firm on cooling.
Tip from the team: These cookies will keep in an airtight container for up to 1 week.  For some extra flavour, sprinkle some chopped roasted peanuts and a pinch of flakey salt over the cookies before baking for some extra crunch.