Food Lover's Market is delighted to be partnered with Blomus, as part of their latest rewards campaign & are offering loyal shoppers a hefty discount on the premium dinnerware range.
Food Lover's Market shoppers can save up to 75% on a range of quality dinnerware from Blomus, a leading provider of interior design, homeware and dinnerware made to last and be loved for generations to come.
Blomus is synonymous with intelligent, minimalist, and functional design for the contemporary home.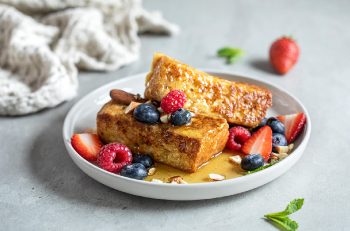 This dinnerware range offers an unsurpassed dining experience, aesthetically complementing each other and working together to create a chic dinner table. Stylish, and modern – it creates an unsurpassed dining experience, bringing loyal Food Lover's Market shoppers only the best for their table.
The stylish and modern oven-to-table dinnerware range includes casserole dishes with lids, breakfast plates, bowls, dinner plates, pasta bowls, an oven dish, and serving dishes.
In addition, the modern 100% stoneware comes in a variety of mix-and-match colours for shoppers to choose from: chalk white (dinner plates, breakfast plates, and large oven dish), stone grey (bowls, pasta bowls and low serving dish) and dark shadow (casserole dish with lid).
How to shop, stick and save with Food Lover's Market & Blomus
All you need to do to get your hands on the Blomus Dinnerware range is shop, stick and save!
Shoppers will receive one FREE Blomus sticker for every R100.00 spent at all participating Food Lover's Market stores in South Africa and Namibia, and Food Lovers Eatery stores in South Africa.
A collector card complete with 15 stickers will enable you to purchase a Blomus Dinnerware item of your choice at a massive discount from the range available in-store.
Shoppers can earn additional stickers when purchasing participating supplier products, so keep an eye out for participating products in-store and ensure you're following Food Lover's Market on social media to keep updated on the deals that'll earn you an additional sticker!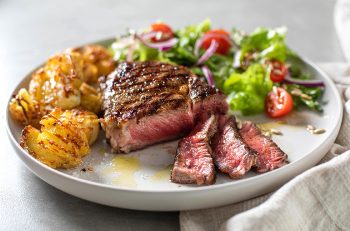 Stickers will be issued until 24 July 2023, but shoppers have until 06 August 2023 to redeem their stickers for dinnerware. Head to your nearest Food Lover's Market and get collecting!
BONUS: With the Food Lover's Market Blomus Dinnerware Collection, you can afford to serve your family and friends your favourite dishes in style. You can find delicious recipes to make in your new Blomus dinnerware items here. 
ALSO SEE:
Feature Image: Supplied