Stand a chance to win a pair of diamond earrings, a getaway with Hacklewood Hill Country House, your own wood-fired hot tub, a skincare hamper AND a distillery adventure, all valued at over R57 900!
Shine bright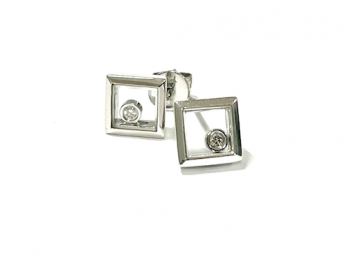 Step out in style with a pair of  Dancing Diamond Geometric Earrings worth R26 090 from Tanur
Tanur Collection is situated in the heart of the Victoria and Alfred Waterfront. They offer a wide range of exclusive jewellery and international watch brands, a comprehensive selection of loose diamonds and tanzanite as well as a collection of African pieces which capture the spirit of our beautiful continent. They pride themselves on giving only the most attentive and personal service in assisting you with your jewellery purchase.
Tanur Collection is a reflection of all things inspiring to the luxury brand; mirroring African light, fauna, flora and contemporary energy.
Find out more:
Fabulous Rooibos Skincare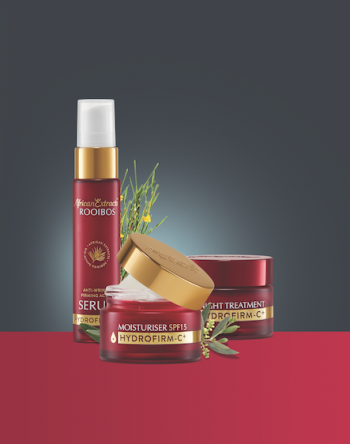 Treat your skin to the antioxidant power of African Extracts Rooibos skin care, formulated for South African skins with Bio-Active Rooibos and proven plant extracts. This locally-made skin-care range ticks all the boxes. Made with sustainably sourced ingredients, it is endorsed by Beauty Without Cruelty and is suitable for vegans.
This fabulous prize includes new Hydrofirm-C+ Anti-Wrinkle Formula, with SPF15 Moisturiser, a rich Night Cream that's also a treatment mask, and a silky Serum that does double duty for face and eyes. This clinically proven anti-aging trio will give you skin that's visibly smoother in 14 days with reduced lines and wrinkles in 28 days.
Plus, there's an Advantage Creamy Cleanser and plant-active Toner to complete your new skin-care routine. You can choose from any of African Extracts' amazing bath and body products, facial and tissue oil, Purifying spot control, Classic care or even new Rooibos Man products to make up the rest of your prize value.
Start your African Extracts skin-care journey on www.africanextracts.com. Take the Skin Quiz for your personal recommendation.
African Extracts – effective, affordable skincare inspired by nature.
Find out more:
Country Hideaway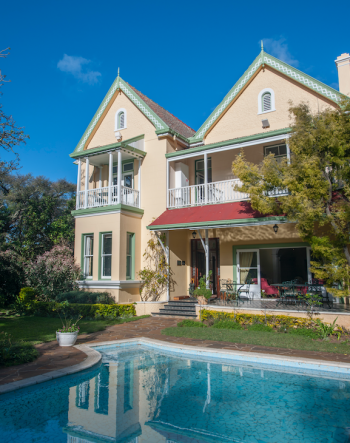 Hacklewood Hill Country House is a charming little gem tucked away behind a big wooden gate, nestled in a lush country garden. Situated in a well-established suburb in Gqeberha, this Victorian beauty still retains all of its elegance and grace, and is the perfect backdrop for a romantic retreat. With only eight en-suite bedrooms, all beautifully appointed, this 5-star boutique hotel ticks all the right boxes for luxury, fine dining, and absolute relaxation.
Contact their reservations department at 041-502 3050 or visit their website www.hacklewood.co.za to find out more.
Spirited love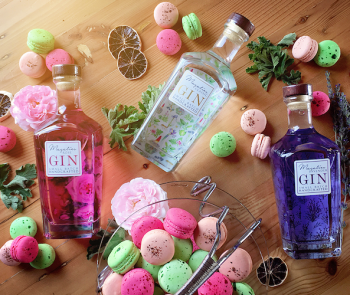 Located at the foot of the Magalies Mountain range, Incendo Distillery, welcomes you on a journey to discover the craft of distilling premium spirits. Their range of spirits includes gin, rum, brandy and whisky. Products are distilled with an intense passion, sustainable ingredients and minimal waste. Quality comes first and REAL FLAVOUR drives them.
The distillery also produces a range of liqueurs from only the best ingredients. Join them on Saturdays for a tasting at their tasting room, which is adjacent to the distillery in Hartbeespoort. You can enjoy this, together with a beautiful view of the Magalies Mountains and a cocktail. Incendo Distillery has one of the most extensive and awarded ranges of spirits of South Africa's craft distilleries.
Find out more: 
Relaxation guarenteed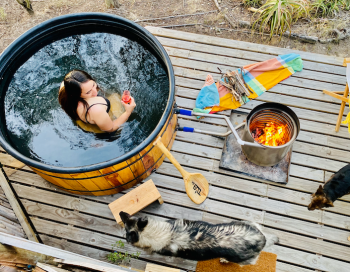 You deserve to relax in these custom-made, rustic-styled, wood-fired hot tubs for a great outdoors experience. Tub.za is a passion project that has been researched and developed carefully for over a year.  An aesthetically pleasing luxury hot tub, affordable without compromising on quality and produced locally.
Everyone deserves the relaxation and health benefits associated with using a hot tub. Pain and stress relief, muscle relaxation and improved sleep are some of the added values that you can enjoy in your personal wood-fired hot tub at home.
Find out more:
Contact: Garth

[email protected]

/ 0725879820 to order your custom-made hot tub.
Facebook: tub.za
Instagram: #Tub.za
The prize
Tanur Dancing Diamond Geometric Earrings valued at R26 090
Wood Fired Hot Tub worth R15 000 from Tub ZA
Incendo Distillery hamper worth R5 080 that includes: Gin & Macaroon Tasting Experience for 12 people at our tasting room in Hartbeespoort, 4 x 750ml Bottles of Incendo Distilleries award-winning Gins, Magalies Classic, Magalies Lavender and Giniper Citrus & Fynbos Gin and Magalies Rose Gin and Incendo Distillery voucher to use on our online shop / at our tasting room in Hartbeespoort
Hacklewood Hill Country House: 5-star hotel. 2 nights accommodation for 2 guests in a luxury room. bed and breakfast valued at R6,800.
African Extracts Rooibos Skin Care worth R5 000
How to enter
Sign up for a 12-month subscription to Woman&Home (for only R489) to put yourself in line to win this incredible prize.
To subscribe:
Ts&Cs apply. Entries close 28 February 2023