'Clean beauty' has taken the beauty world by storm. More than a fad, trend or aesthetic, clean beauty promises products that your body and the earth will love, turning to ingredients and processes that check the natural box.
But, the all-important question is how right are beauty brands getting it? Are we really in a natural revolution, or is the beauty world following much of the fashion world in 'green-washing' (ie: pretending to be a lot cleaner)?
Here's the scoop on the good, the bad and the hectic when it comes to Clean Beauty in SA:
The million-dollar market
By 2027, the clean beauty market is expected to be worth USD 11558.5 million, up from USD 5439.6 million in 2020. This is due to increased demand for products that are free from synthetic chemicals and ingredients that aren't always kind to both people and the planet, such as parabens, phthalates, oxybenzone, and synthetic fragrances.
"As more and more people shift to a cleaner consciousness, scrutinising the everyday products they use is no longer limited to beauty. Pharmaceutical giant Johnson & Johnson learnt this first-hand when public pressure forced them to discontinue their top-selling talcum baby powder and reformulate the product using a corn starch base. And while the South African market has made considerable inroads, the majority of beauty products are still manufactured using questionable chemicals." says Toni Carroll, founder and CEO of luxury nutricosmetic brand My Beauty Luv.
The good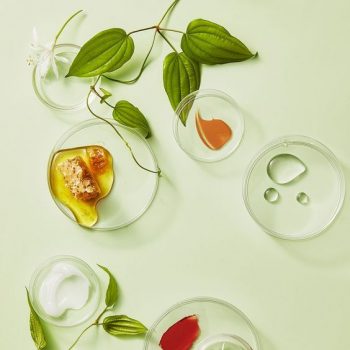 She points out that most beauty brands are wanting to join the clean beauty movement. "Even if they have not entirely changed their formulas to remove all chemicals, there are many brands that are now including more natural ingredients and extracts, removing the really harsh chemicals and incorporating organic-based ingredients. Some brands are also launching a 'natural' or 'organic' range, so the brand is seen to be moving in a 'cleaner' direction. This is a clever move, especially if the majority of their main product lines are all chemical-based."
"That said, we need to remember that certain formulas and products we all love would not and could not exist without the use of certain chemicals," notes Carroll. "Some products would be totally ineffective if the chemicals were removed, so there is definitely education needed around which chemicals are safer to use, and which ones are a no-go. It is exciting, however, to see brands manoeuvre to accommodate the call for cleaner beauty."
She believes that cleaner beauty can uplift the entire industry as brands work towards improving formulas and innovating using natural ingredients. "And it's not only the industry that benefits, but the consumer too."
The bad

She explains that factors such as manufacturing and retailing costs (especially if the product is set for volume retailing) are holding beauty brands back from going 'clean'. "For a product to be truly 'clean', this means higher quality ingredients, lower shelf-life expectancy and more expensive packaging. While demand is on the rise, pricing will inevitably be the driving factor as to whether clean beauty extends beyond the realm of niche products and into the mainstream."
The hectic

Carroll is concerned that, if clean beauty does become the norm, it will impact the cultivation, harvesting and processing of natural ingredients as well as farmers, communities and the natural environment. "Without careful thought and planning, this could have far-reaching implications for people and the planet – the very things clean beauty is meant to protect."
She concludes by saying, "For clean beauty to really take off in South Africa, research needs to go into how to do this more cost-effectively and considerately to the environment and its inhabitants. For now, I would advise consumers to think about using brands that produce smaller quantities of clean beauty products that have quality at their core."
ALSO SEE: 
FEATURE IMAGE: Pinterest