After months of rigorous testing, Woman&Home is proud to present the coveted annual Beauty Awards!
Each year, our expert panel of five judges work their way through hundreds of entrees – from body and skin care to makeup and multi-purpose saviours – to find the cream of the crop.
We're pleased to introduce you to W&H's Beauty Awards best in body care winners!
Best body brush
A truly great body brush for everyday use. The bristles are soft enough to gently work away dead skin cells, but firm enough to ensure lymph drainage. We also love that it's easy to use, plant-based and eco-friendly, plus it looks super cute in your bathroom.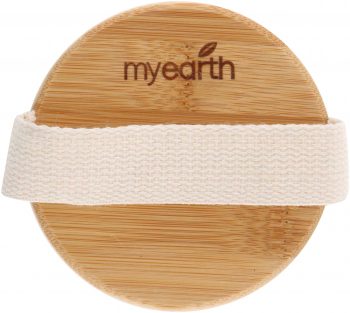 Best body sponge
Sh'zen The Original Skin Stimulator Sponge
This one does it all. It cleanses, exfoliates, stimulates and combats cellulite all in one. Unlike most loofahs, it's hygienic and lasts for ages, never losing its shape. The two different sides also give you the option to buff skin as vigorous or as gentle as you want.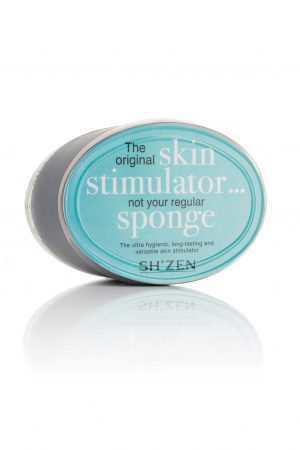 Best shower oil
A luxurious, sensory experience indeed, not only because of the incredible scent profile (think fresh basil, bergamot and cypress), but because of its hydrating properties too. It creates a moisturising seal on skin without leaving it oily, and transforms your bathroom into a spa.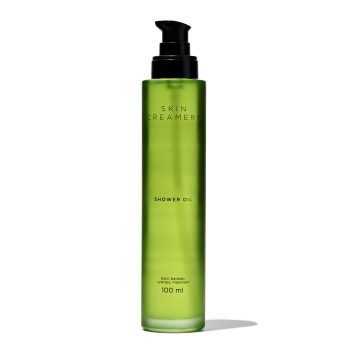 Best shower gel
Nivea Naturally Good Oil Infused Shower Gel
The best thing about this oil-meets-gel, is the texture. Rich and comforting, and works brilliantly for everyday use. The bottles are also 97% recycled PET plastic and the formula is 99% biodegradable, which is something we highly value when it comes to the products we use everyday.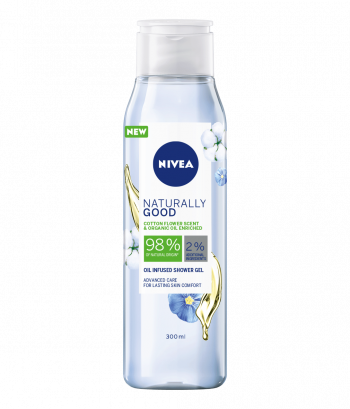 Best soap
Chalmar Farm Kitchen Activated Charcoal Soap Bar
A trendy, locally-produced soap-on-a-rope that works great for both him and her. It's made with activated charcoal and saponified tallow – a clever way to use leftover fat from the Chalmar Farm and reduce waste. Beef tallow is rich in skin-loving vitamin E and A, making it the perfect addition to your shower or bath. But our favourite thing about this soap? The lather – it's rich, creamy and nourishing, and although it leaves you squeaky clean, it won't ever leave your skin dry.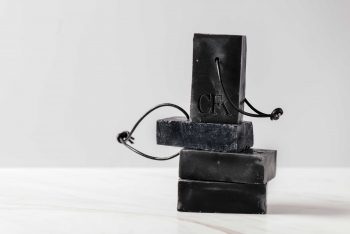 Best in-shower moisturiser
Harvest Moon Lustre Yield Shower Oil
A body wash and in-shower moisturiser all in one. It's ideal for those who struggle with dry and itchy skin as it prevents moisture loss while locking it in. Castor and moringa seed oil ensures a comfortable and moisturised skin feeling once you step out the shower, while a host of essential oils leave you smelling lush.
Best shaving oil
Tree Hut Moroccan Rose Moisturising Shave Oil
Beautiful, smooth legs start with a great, moisturising shave oil. We particularly love this one for it's ability to give enough slip to protect against nicks and cuts. It's also alcohol- and sulfate-free, and smells wonderfully floral.

Best ultralight moisturiser
We've loved Bio-Oil for years, but this body lotion takes it to the next level. It's rich in oils but the formula itself is super light and absorbs effortlessly. It leaves dry skin feeling hydrated but not congested – a winner year-round!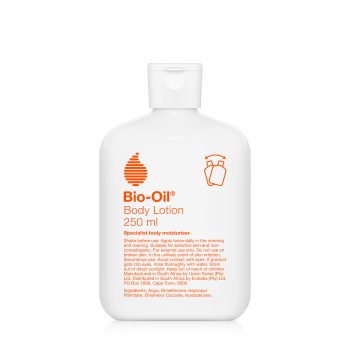 Best smoothing body lotion
 The Solution Retinol Smoothing Body Lotion
These days popular skincare ingredients are no longer reserved just for your face. We absolutely love that retinol is the star of the show in this one, as it combats uneven skin tone while speeding up cell turnover. It also contains shea butter to ensure moisturised, happy limbs.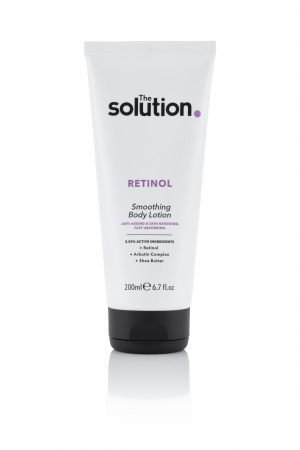 Best exfoliating body lotion
REN AHA Smart Renewal Body Serum
A recurring staple for anyone who knows the wonders of this product. Get rid of bumpy skin on your arms and back in a flash, or keep legs smooth throughout the year. The formula is a light serum-like lotion that's packed with brightening and exfoliating ingredients such as lactic acid, xylitol and probiotics.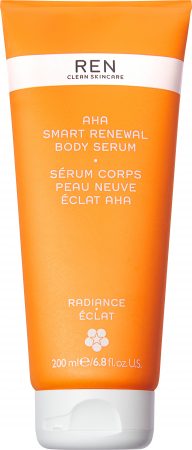 Best eczema-prone body lotion
Cetaphil Pro Eczema-Prone Skin Restoring Moisturizer
Those who know the struggles of dealing with sensitive, itchy and eczema-prone skin, know how important it is to use something that restores the skin's delicate barrier. The ceramide technology in this one is what makes it a winner, and a definite must for anyone who needs fast relief from the perils of eczema, or just very dry skin in general.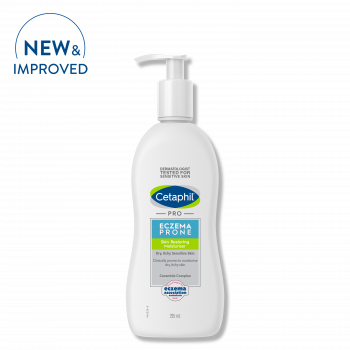 Best oil-rich moisturiser
It's super affordable, smells lovely and, most importantly, provides unmatched hydration when it comes to dry, sad skin. How can it not be a winner?!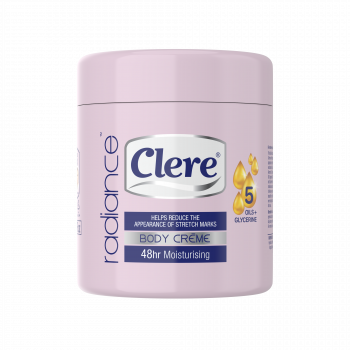 Best restoring body oil
A vitamin-rich tissue oil that's worthy of a win. It's packed with vitamins, hyaluronic acid, superfoods and antioxidant superheroes to protect skin against everyday exposures. We also love that it's a clean, ethical and local brand that understands the importance of skin health.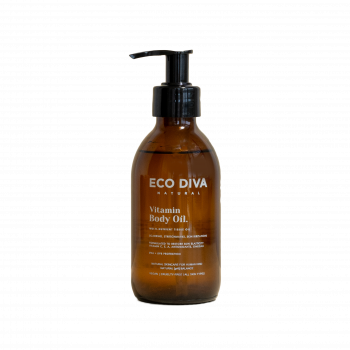 Best body butter
Terres D'Afrique Omumbiri Body Butter
If luxury is what you're looking for, this is it. This little pot of goodness not only smells and feels incredible, but boasts revitalising properties as well. Ingredients include jojoba oil, mafura seed butter and of course, exotic omumbiri butter, all ethically sourced in Africa.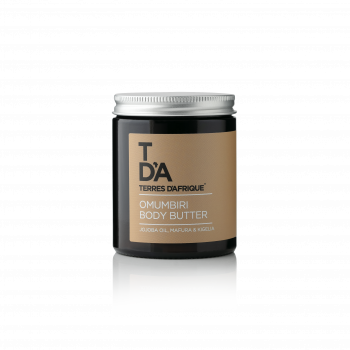 Best body sunscreen
Bioderma Photoderm Lait Ultra SPF50+
A sunscreen suitable for the whole family, as well as all skin types? Yes please. This brilliant sunscreen is light and absorbing, won't leave skin greasy or with that familiar sunscreen smell. It combines different filters to give you the best possible protection even if you lead a busy lifestyle.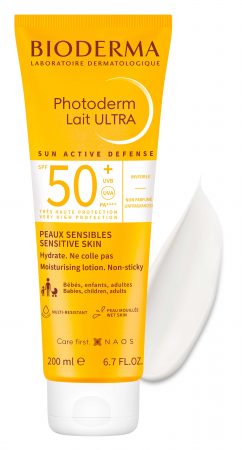 Best after-sun
We've all been guilty of catching too many rays, and all you really want then is something that's soothing and calming. We particularly love that this one can be popped in the fridge for an extra cooling sensation, and because it's a spray version, it's easy to apply. The bio-aloe vera and hyaluron formula also ensures that your skin is replenished while preventing any further moisture loss.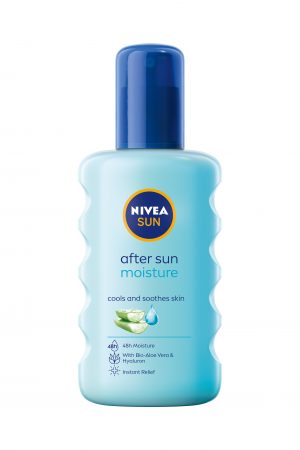 Best tan-eraser
It's not called the Miracle Tan Eraser for nothing. Whether you've made a mistake or simply want to start fresh with a new tan, this innovative product has you sorted. Apply in circular motions to remove old self-tan while exfoliating (thanks pumice and salicylic acid!), and voila! You're all set.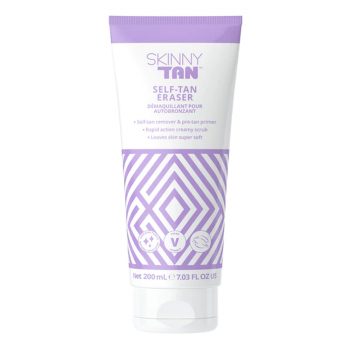 Best application mitt
If you want a flawless tan, you need a reliable mitt that gets the job done. We love that this one is made of a super soft microfibre (no scratchy edges), and easily washable.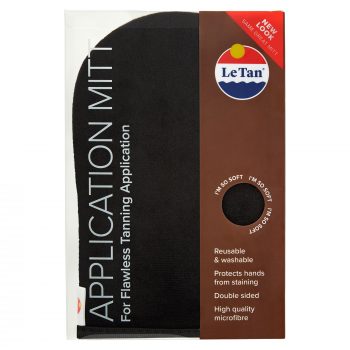 Best body bronzer
A summer must-have, or for any time you want to add a little glow. It adds a subtle shimmer while deepening your skin tone oh-so-gently. It truly is just the best when it comes to adding radiance, and it's suitable for all skin tones.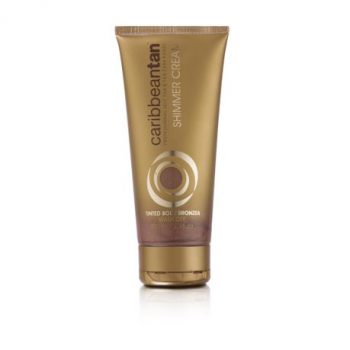 Best self-tan drops
It's so important that we have the option of customising our skincare, especially when it comes to a safe, sun-free tan. These drops can be added to any neutral moisturiser or serum, develops quickly and doesn't have that all-familiar self-tan smell. The ultimate secret weapon to your summer routine.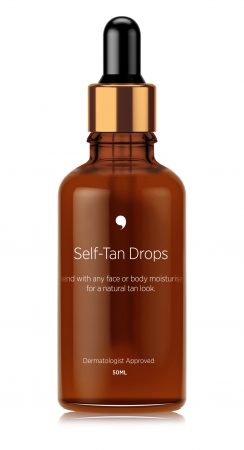 Best hand cream
Hand creams come in all shapes and sizes (literally), so it's difficult to find one that truly just does the job best. Developed by the internationally renowned nail care experts that is Bio Sculpture, this cream not only passes the test, but gets full marks. It's non-greasy but moisturising, fragranced but not overwhelming, and leaves hands and cuticles feeling pampered.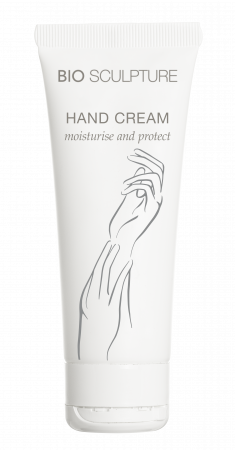 Best intimate area care
Skinstem V Exfoliator, V Serum & V Cream
Forget about being hush-hush about intimate skincare – this scrub, serum and moisturiser trio is all you need to achieve smooth, ingrown hair-free skin during bikini season. It also brightens and lightens pigmentation, and ensures your shaving or waxing routine stays fuss-free and easy. Did we mention that it's local?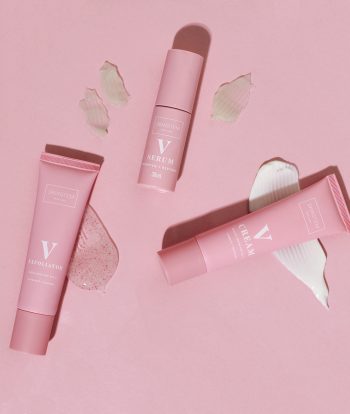 Best natural deodorant
Salt & Stone Neroli & Shiso Leaf
If you can get your hands on one of these almost-always sold out deodorants, do it. Developed for both him and her, the fragrance notes include neroli, shiso leaf, basil and oak moss, to name a few. It's natural, meaning it contains no aluminium, alcohol, parabens or phthalates, yet still manages to keep you smelling wonderfully fresh all day. And if the formula alone doesn't convince you, the packaging will.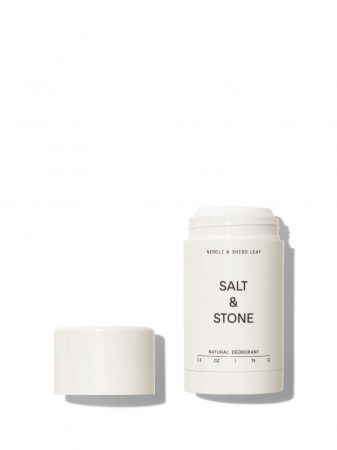 Best tissue oil
Not only is this a tissue oil that nourishes and repairs, but it also soothes tired muscles and alleviate tension like its nobody's business. It creates a warming, relaxing feeling on skin while the tissue oil goes to work, plus it gives you all the benefits of aromatherapy. 

Best multi-use body oil
Sōji Moisturising Face & Body Oil
We love supporting local, but we love it even more when we can't deny it's winning quality. New from the brand, this face and body oil is suitable to use all over to reverse and prevent the effects of everyday aggressors. Use it as a bath oil, to moisturise dry limbs, to give a nourishing glow to your skin, or as a natural, subtle all-over body fragrance. The possibilities are endless, and so are our praises.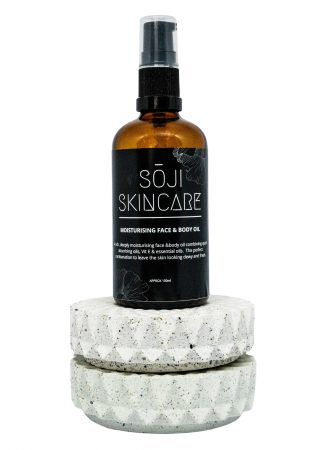 Best sensitive deodorant
Pure Beginnings Sensitive Roll On Deodorant
Natural deodorants give us peace of mind, knowing that we're avoiding potentially dangerous ingredients. But not all natural deodorants are made equal, and some of them can still leave you smelling less than fresh. However, this one combines prebiotic and probiotic ingredients to naturally balance odour causing bacteria. Plus, it's specifically made for sensitive skin and 100% free from any nasties.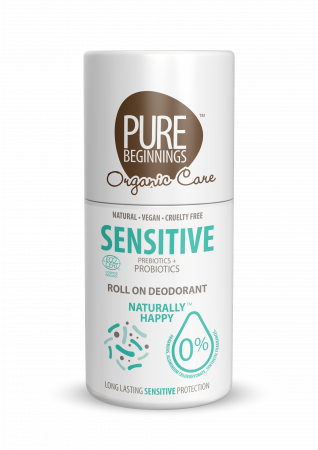 ALSO SEE:
Feature Image: W&H