2021 has been a turbulent year of continuing lockdown restrictions that have left many South Africans feeling a little tired of staring at the same four walls of their homes. The good news is that Aurora Home has just the thing to bring some colour and freshness back to your living and working space.

Fresh prints celebrating South Africa
Aurora Home (the homeware brand of Aurora Creative Studio, a dynamic illustration and design outfit that skilfully produces signature fabrics and stylish household items) is delighted to announce the release of its brand-new range of handcrafted, nature-inspired prints.
Consisting of five never-before-seen fabrics, the range also includes three of the top-selling prints from last season (lemon, swan and floral), because designer, illustrator and Aurora founder Lize-Marie Dreyer and her multi-talented, all-female sewing team want their customers to have a variety of gorgeous prints to choose from.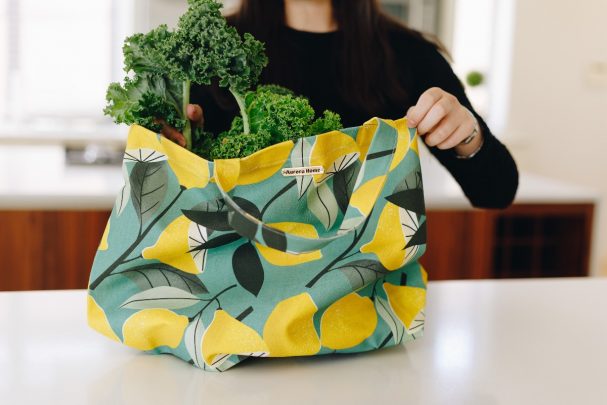 Designed in line with Aurora Home's proudly South African aesthetic, the new boutique range is a fresh take on floral, landscape and other organic-inspired designs, each of which blends a certain local familiarity with world-class quality, and each exuding positivity and a sense of playfulness.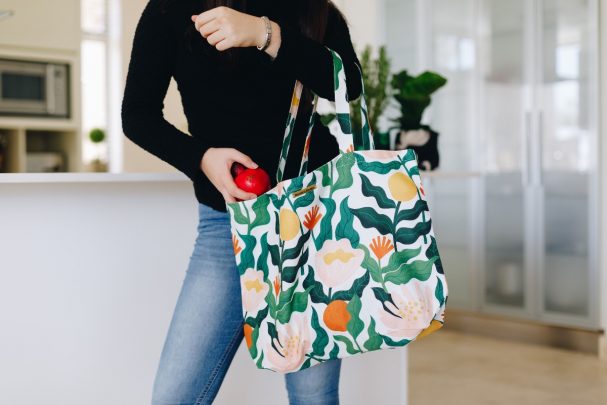 Fynbos pays tribute to the indigenous Cape Floral Kingdom in a global style all of its own. After all, what's more iconic in the South African botanic world than the majestic protea?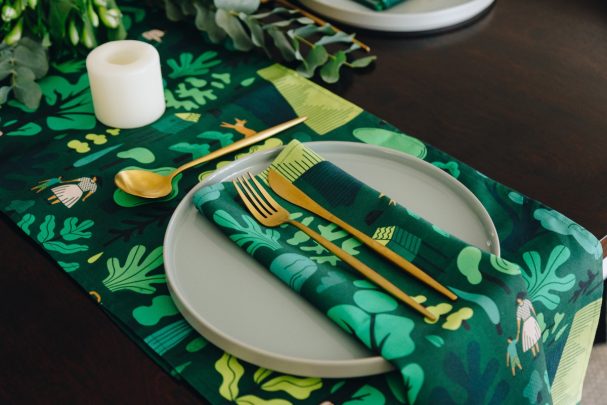 Peregrine (meaning "wanderer") is a homage to the great outdoors, which locals love to enjoy so much whenever we can. A celebration of hiking trails, nature and the great wide open, Peregrine will inspire the wanderer in even the most jaded "couch potato".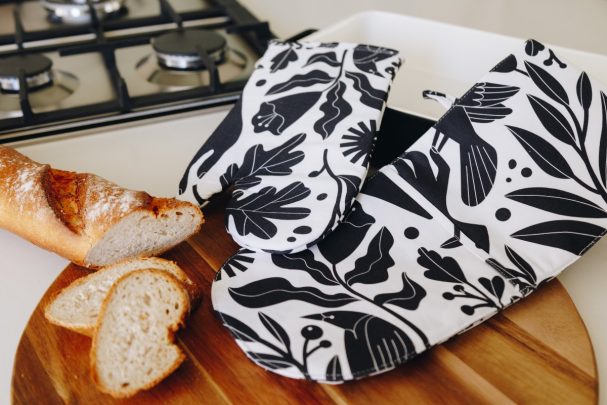 Blackbird takes its inspiration from the indigenous black flycatcher, a beautiful endemic bird that was spotted by Lize-Marie on one of her Cape Town nature ambles. It may even reawaken your dreams and allow them to take flight.
Squiggle is a clever visual representation of life's twists and turns that everyone, from South Africans to the rest of the world, has experienced over the past year. Something we can all relate to in these turbulent times of lockdowns and restrictions.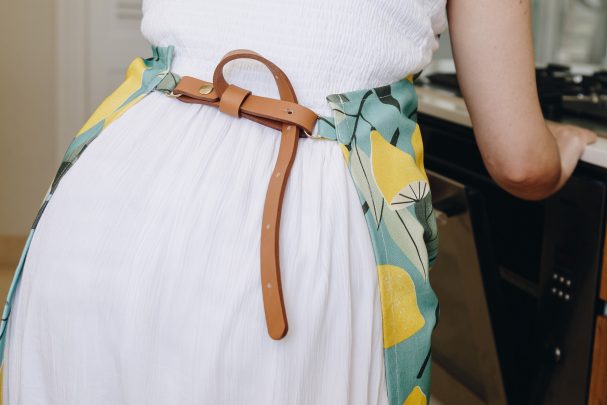 Eco inspiration with an eye for conservation
To add to the unique range of fabrics, Aurora Home is launching a host of brand-new 100%-cotton table runners; quirky, reusable shopping bags (making shopping a treat); and bright tote bags to complement the existing customer favourites: custom-designed napkins; aprons; tea towels and soft pots; to mention just a few.