Many people and organisations who have spoken about their success have openly said that they could not have done it alone. We have heard the saying about going alone faster but going further together. Partnership is about compassion, support and the power that can be gained when those that share the same vision walk alongside each other. The newly formed partnership between AMAZI and Woolworths which is rooted in purpose will see the re-launch of beauty bars inside Woolworths stores.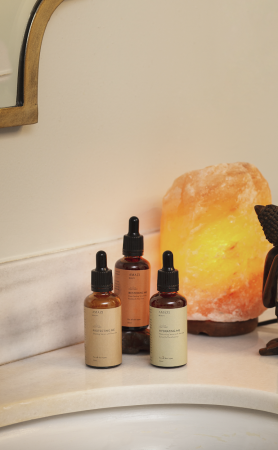 "The reintroduction of beauty services in Woolworths will be key to realising our vision of being our customer's favourite beauty destination. Our partnership with AMAZI does not only allow us to provide Woolworths customers with quality beauty services but the partnership links beautifully to our Good Business Journey in which we strive to be one of the world's most responsible retailers. This is truly a win-win for all involved, especially our valued customers" expressed Lerato Kampi-Sesoko the Woolworths Commercial Head for Branded Beauty.
Both brands intend on executing this partnership a little differently to how things have been done in the past. Not only is AMAZI bringing back beauty services to Woolworths, AMAZI is creating IMPACT with every treatment done. Social development is a focal area of Woolworths' Good Business Journey. Partnering with AMAZI, a social impact brand by women for women, will support the education and economic empowerment of marginalised women on a significant scale". 
"Impact is at the core of everything AMAZI does. To create a world where women thrive, by having access to marketable skills and being able to earn an income. Enabling them to participate in South Africa's economy, to become financially independent and ultimately to build a legacy for themselves and their families", adds CEO and Co-Founder of the brand, Divya Vasant.
AMAZI was founded in 2018 to solve a problem Divya Vasant and Lisa Mgcotyelwa saw in the world; young women being economically excluded due to a lack of access to education, opportunity and supportive community. This spurred Divya and Lisa to innovate a solution to address this need by collaborating with marginalised women of colour to understand their vision for a better future.  
All these women wanted an opportunity to learn and earn in the Beauty industry using the passion they have for making others feel better while improving their lives. The AMAZI Academy enables young women of colour access to opportunities to gain accredited skills in the Beauty industry and develop their soft skills along the way. The AMAZI Beauty Bars are where these trained technicians have the opportunity to earn an income. The brand also offers the graduated beauty technicians mentorship and support if they hope to open their own micro-business. 
AMAZI has also created its own skincare line with purpose, AMAZI Beauty, a 100% natural skincare brand rich with African-sourced ingredients. 
Ethical Sourcing is at the heart of Woolworth's offering, the company is passionate and on its way to making sure the supply chain is fully transparent. This will empower customers with more information about where products come from and also inspire the company to build meaningful relationships with suppliers.
AMAZI is a great example of a transparent value chain in action.  The skincare range is locally and sustainably packaged and produced in South Africa with ethically-sourced active African ingredients. 
The Beauty Bars follows suit, using sustainable products and a nurtured tribe of women to deliver services. Along with a sustainable value chain comes the commitment to our natural environment. AMAZI is aligned with Woolworth's commitment to reducing waste and increasing recycling with its locally sourced and recyclable packaging. 
The AMAZI beauty bars in collaboration with Woolworths will be available in the Woolworths stores in the near future, and are currently available at Rosebank and V&A.
ALSO SEE: