Seasons come and go, and trends fade in what feels like a blink of an eye. But a wardrobe filled with modern and timeless classics will see you through the years, allowing you to express yourself confidently, even when your style changes. Drawn thoughtfully from Trenery's new collection, we highlight five staple pieces to invest in. From a statement jacket to an understated pair of pants, these staple garments are versatile and evolve as you do, while reflecting your own unique brand of style no matter the season.  Here are 5 wardrobe staples to keep forever:
Leather Biker Jacket
There are few materials as rich and timeless as leather. Brand new, or worn with years of love, it's not only striking but truly timeless. The Leather Biker Jacket is an elevated take on the classic biker silhouette, and all year round it adds a moment of interest and character to any outfit. Available in buttery cognac, black and burgundy, these neutral tones complement any other colour you already have in your wardrobe. Add an accent belt to pull focus to the nipped waist of the jacket, or pops of metallic jewellery to accentuate the earthy tones of the leather.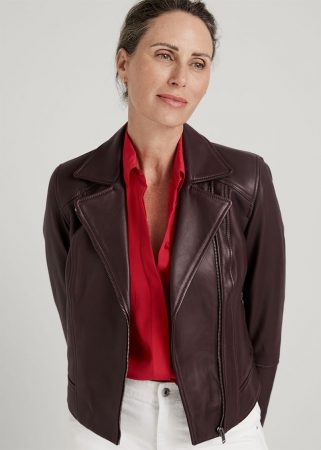 Leather Biker Jacket | R 6,499.00, TRENERY 
Ponte Double-Breasted Blazer
Designed with comfort and classic style in mind, a blazer is undoubtedly a staple for any wardrobe. The Ponte Double-Breasted Blazer is crafted in soft, stretchy ponte fabric with smooth fabric lining for all-day comfort, and the perfect go-to for when you transition between the office and a night out. Whether you're keeping things toned down with a white shirt and flats, or elevating the look with heels, a statement necklace, and a clutch, this blazer will bring new life to your existing wardrobe, for seasons to come.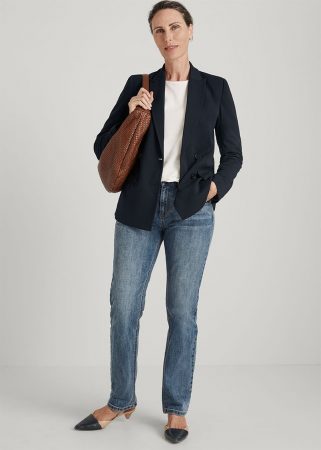 Ponte Double Breasted Blazer | R 1,999.00, TRENERY 
Silk Pocket Detail Shirt
With its soft lines and almost weightless fit, the Silk Pocket Detail Shirt is the star of any ensemble. Available in muted and bolder jewel tones, the beauty of the shirt lies in its luxurious simplicity and its ability to complement and enhance accessories. The clean lines accentuate the body, but allow for movement, whether you pair it with a statement leather jacket, or simply tuck it into a skirt. Cool enough for summer, but comfortable enough to layer in colder months, it's the go-to for every season.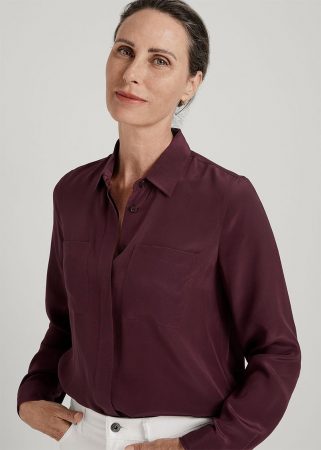 Cord Boyfriend Pant
The Cord Boyfriend Pant brings together the best of two worlds: its utilitarian simplicity is perfect for work throughout the year, while its soft-textured feel makes it ideal for long walks or nights out. This five-pocket pant pairs beautifully with a bold heel, or flats, truly showing off its versatility. And with a leather belt and crisp white shirt, it's both flattering and understated.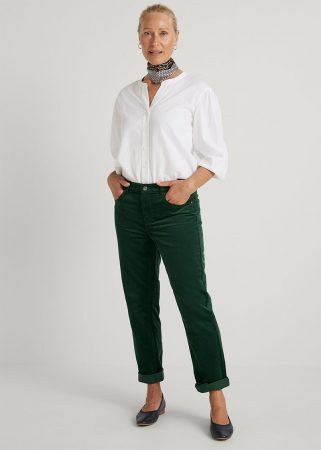 Leather Wedge Gusset Boot
Inspired by an old-world charm, but geared towards modern living, the Leather Wedge Gusset Boot allows freedom of movement no matter where you are. The soft leather and wedge makes it a comfortable choice whether you're sporting wide-flare jeans or a summer skirt. And the beauty of leather shoes? They only become more beautiful with every season you wear them.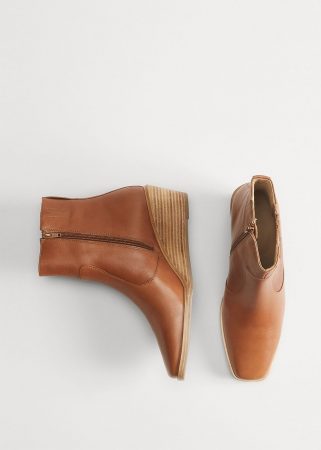 ALSO SEE MUST-HAVE HANDBAGS OF THE SEASON