Endless research suggests that tea is one of the healthiest drinks available, but which is the best? Studies have shown that besides green tea, our local brew of Rooibos tea comes out top. Aside from being caffeine-free, Rooibos is 100% natural, with no added preservatives, or colourants. More than that, it's been shown to reduce stress, lower cholesterol and boost the immune system. Take a look at our top 5 health benefits of drinking Rooibos tea.
1. It relieves pesky allergy symptoms
The quercetin content in Rooibos helps to block the cells that trigger allergic reactions. This is particularly important when seasons change and allergies are more common. Rooibos is also potent in a variety of antioxidants that have several positive effects on the body. Thanks to the anti-inflammatory and antiviral qualities of polyphenols found in this super-tea, it really helps to stave off colds and other illnesses.
2. It is soothing
After a long day, a cup of tea can bring you a lot of comfort, and Rooibos is wonderful at that. The reason for this is that drinking hot Rooibos actually warms the body, and relaxes tense muscles which helps to reduce overall anxiety. In addition, the tea's polyphenols (such as aspalathin) control the production of the stress hormone, cortisol, which is notorious for causing hormonal imbalances and mood disorders such as depression.
3. Rooibos aids digestion
When your diet is high in processed foods, you can often suffer from digestive illnesses. Luckily, the high level of flavonoids in this drink means it has anti-spasmodic properties, so it helps relieve cramps, diarrhoea, nausea, and indigestion.
4. It may protect you against serious diseases
Due to high levels of quercetin, which is known to protect against illnesses, Rooibos may even prevent the development of cancer cells. It's also believed to protect against the advent of diabetes and heart disease due to the antioxidant, aspalathin, which balances blood sugar levels and reduces insulin resistance.
5. It has anti-aging properties
Probably one of the best health benefits of drinking Rooibos tea is that it slows the ageing process. How? This super drink is rich in antioxidants, aspalathin and nothofagin – known to fight free radicals that damage nerve tissue and brain cells. So, not only does it reverse visible signs of ageing, it may even reduce the risk of Alzheimer's disease.
Which tea is best? 
When you need to relax and unwind, look for a blend of Rooibos and chamomile. We love Forty Winks Chamomile & Lavender, R38,99 from Woolworths. The blend of chamomile and lavender is extra soothing when paired with its base of Rooibos and makes the perfect bedtime tea.
ALSO SEE: FORTY WINKS: A NIGHTTIME TEA FOR BETTER SLEEP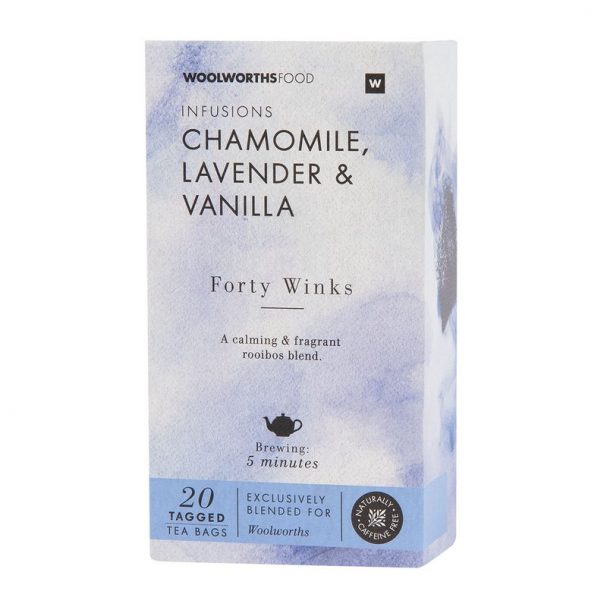 If you're feeling run down (and suspect a cold is to blame), try something infused with citrus and ginger. The Carmien Rooibos Tea in Citrus Chai, R44,99, is the ideal brew to give you that much-needed lift.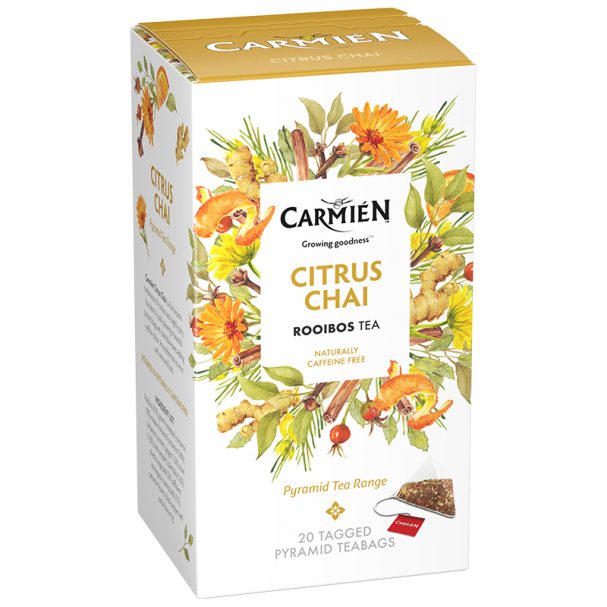 A hot day is no reason to avoid tea – try the cool berry flavours in the Laager Cranberry & Wild Cherry flavoured Rooibos, R24,99 – it's delicious served cold, with ice.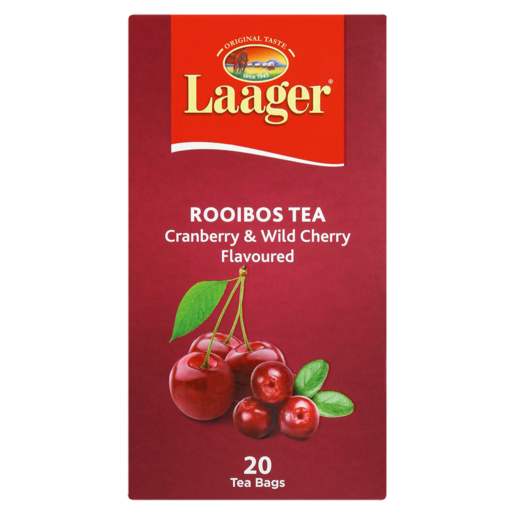 If you want to get the most out of the health benefits in Rooibos tea pick an organic green variety, like Faithful to Nature Organic Green Rooibos Tea, R49,99. It is packed with all the antioxidants to boost energy levels and restore body and mind.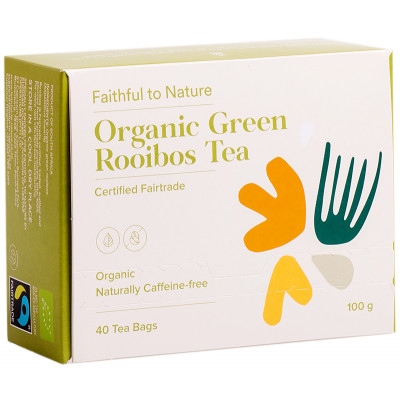 Brew like a pro
Here is the best way to enjoy your favourite flavour of rooibos:
Put a your teabag into a cup of freshly boiled water
Leave for five minutes before removing the teabag
Sit back, relax and enjoy the health benefits of this wonder drink!