One of the easiest (and surprisingly dramatic) ways to give your home an updated look and feel is by changing up the lighting. Lighting can make or break the look and feel of a room and by simply swapping out an old lamp for a more contemporary design can instantly freshen up a space or create ambience.
If you're thinking about changing the lighting in your home, here are some of our favourite lighting trends to look out for in 2022
1. Natural Textures and Raw Materials
Lights made from natural textures and raw materials were very popular. Thanks to an increasing awareness of the environment and a growing trend towards green living, we're seeing more and more designs that feature natural materials. Give your space an organic, grounded feel by incorporating luminaires featuring elements of concrete, marble and wood, like this wooden pendant from the Lighting Warehouse.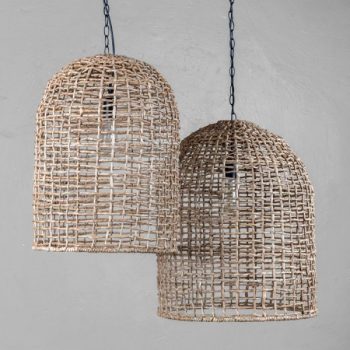 Ava Hanging Lamp range, R5495, Weylandts
2. Subtle and Gental 
Lights that "melt" into spaces will reign in 2022. On one end of the spectrum sits statement lights, but on the other are those gentle fixtures that blend into a room, diffusing it with a subtle light that still makes a drastic difference in the atmosphere and overall look.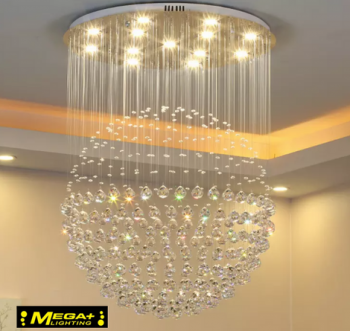 Nordic post modern crystal chandelier R2999 | Megalighting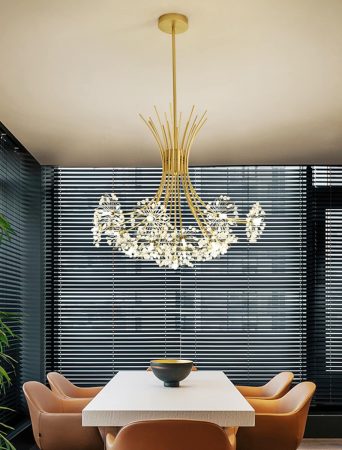 Modern Firework chandelier , R2864 | Light in the box  
3. Layering lights 
Chandeliers look right at home in any room of the house. It's all about choosing the right design for your space. Rather than relying on one source of light, 2022 will be about bringing back the look of layered lighting and will see a resurgence of incorporating multiple fixtures in a room. And while it may sound like a lot of lights, it's a perfect layout for large spaces like living rooms where lamps and overhead lights play important roles for different situations.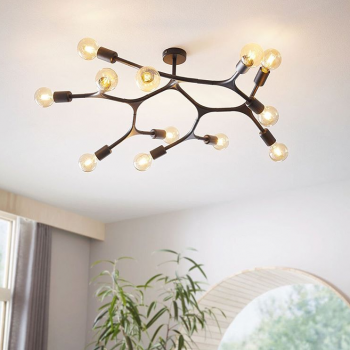 Bocadello 12 light , POR |Arora lights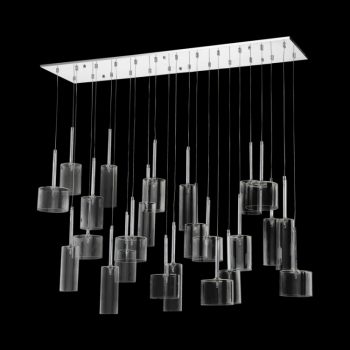 Bi-Pin glass rectangular cluster pendant, POR | K.Light 
4. Linear lighting 
Long lines and simplified silhouettes will be replacing more intricate and complicated designs in the new year. Though ornate chandeliers and bolder options still have their place, this simplified look is a refreshing change that many may be searching out.
Linear lighting also offers the perfect scale for dining rooms with rectangular tables or kitchen islands with one pendant light. In addition, linear lights provide a more seamless look as they require one lighting fixture to complete a space.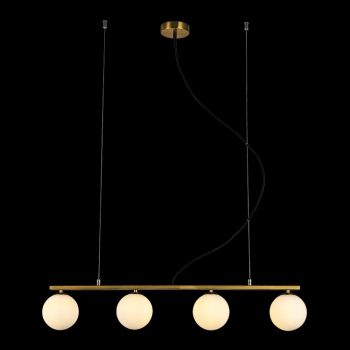 Gold Led Linear pendant, POR | Arora lights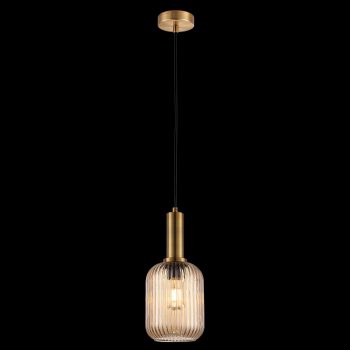 Athina cut glass Pendant, POR | K.light
ALSO SEE HOW TO CHOOSE THE RIGHT FRIDGE