"If you want to go under the knife and have a holiday at the same time, you go to Turkey."
It was something a friend once said to me as we debated cosmetic surgery and whether people use it as an excuse for discounted travel.
Often, booking procedures at facilities in Turkey spoil the cosmetic traveller to get more than a facelift or lips Instagram approves of. Instead, they enter a world of price-included 5 star hotels and or spas – all for the price of cosmetic surgery.
Although medical tourism isn't under the spotlight when it comes to most countries' tourism brochures, it's an inarguable cash cow for places like Turkey and India.
But what about countries like South Africa that rely heavily on tourism to keep our economy afloat?
Vivari Hotel and Spa just stepped in as a first for Africa
Vivari Hotel and Spa by Mantis deems the opening of its doors ground-breaking. Vivari, a Sanskrit word loosely means "uncovered" and titles the facility, beckoning the inner and outer notion of uncovering oneself, or one's new self. Its break in the market may not be unique to the world, but it certainly is to Africa.
Set amidst expansive gardens and gigantic pecan nut trees, the hotel offers a resort-feel with 48 rooms and three suites spread across the property. It offers a plethora of healing fixations; a hydrotherapy suite with a steam room, an ice fountain, a heated vitality pool and an infrared sauna cabin. Not to mention a mineral swimming pool, yoga studio and gym. Then there's the Restaurant and Pécan Pool Bar, a rooftop lounge and a giant pecan tree canopy to calm any nerves.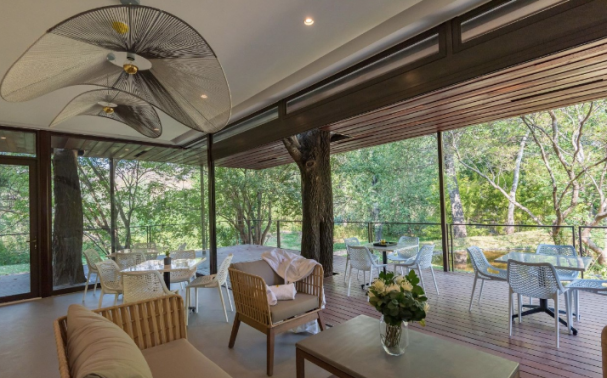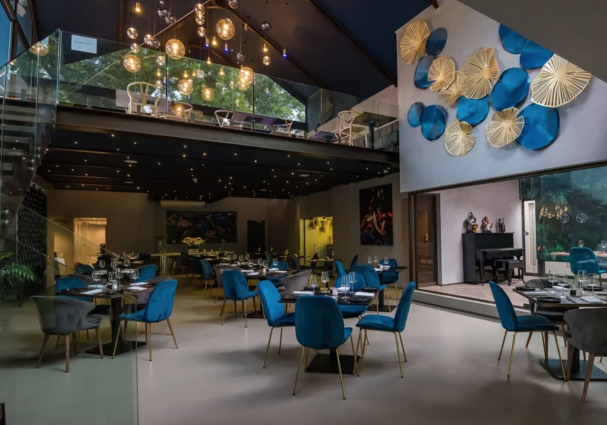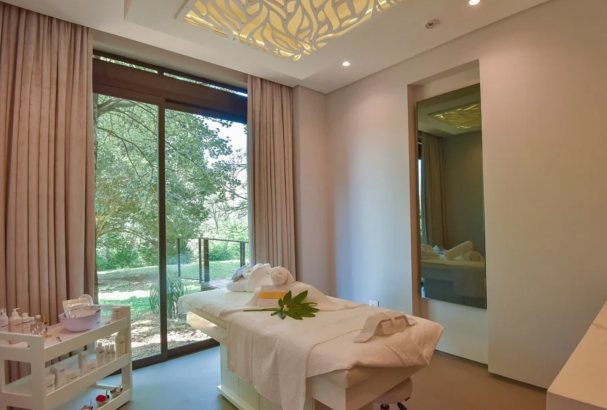 You'd be forgiven for expecting Vivari to live somewhere tourism does – like Cape Town. However, the owners have set their eyes on the City of Gold with hopes that the day hospital and hotel will give SA a place on the map as an international destination of choice.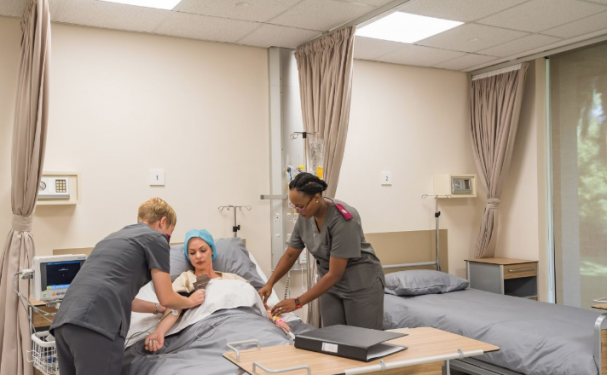 The African heart of healing now lives in Featherbrooke, near the Cradle of Humankind in Krugersdorp, and stands tall on the shoulders of the spa's internationally award-winning reputation. The cosmetic surgery hotel launched by doctors Anushka Reddy and Mahesh Naidu is set to stir the concept of tourist hotspots in SA.
With Kneipp therapy (mind, body and soul focus)  Dr Anushka Reddy's award-winning mind and a myriad of luxury healing options, Vivari promises an oasis of possibilities for the cosmetic traveller.
Still, the burning questions couldn't be resisted. Will this business model work in SA? Should cosmetic surgery be seen as empowering? And is Johannesburg the right spot to bank on tourism revenue?
We sat down with Dr Reddy:
In a nutshell, what is medical tourism, and why this particular avenue of aesthetic healing?
"Medical tourism focuses on tourists who visit various destinations seeking medical treatments. Plastic surgery is quite popular amongst people seeking a holiday and combining it with surgery that would make them look good. South Africa has the best medical infrastructure on the continent as well as the best doctors and is the ideal destination for tourists who wish to seek such treatments."
Why do you think South Africa is behind when it comes to medical tourism?
"South Africa did not seek to develop its medical tourism division when India and Turkey started their drive 10 years ago. The reason for this is unclear."
Vivari is located in Johannesburg. Was this an economic decision or a market-based choice?
"It was an economic decision because Johannesburg is the financial hub of Africa and most people visiting South Africa will come through Johannesburg."
Do you believe cosmetic surgery is empowering? If so, why?
"Cosmetic surgery is empowering especially for women post-childbirth. Women's bodies change after having children and most seek to regain their shape and restore their confidence after having children. In addition, patients who experience drastic weight loss benefit from having excess skin removed."
What should anyone skeptical of medical or beauty technology keep in mind?
"My advice for patients seeking cosmetic surgery is to keep it real and not to have unrealistic expectations. It is not possible for a 50-year-old to have the same shape and form as a 20-year-old so our surgeons ensure that patient's expectations are always met."
Whether you believe in cosmetic surgery or not, the industry continues to boom. So, why not make its presence a snowball effect for better tourism-based economic activity?
ALSO SEE: 
Feature Image: Supplied