You just can't go wrong with this combination. Add the red onion for a little extra zippiness!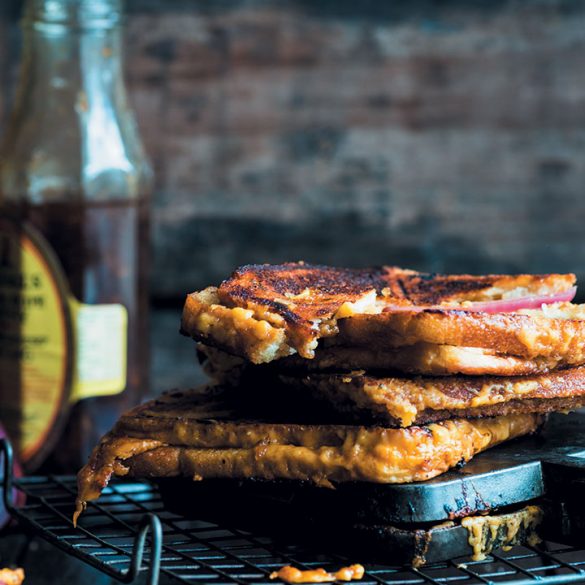 Ingredients
12 slices white bread

150g soft butter

180ml Mrs H.S. Ball's Original

Recipe Chutney

250g mature Cheddar, grated

1 red onion, peeled and sliced paper-thin
Instructions
1 Spread the soft butter on 6 of the bread slices. Turn them over and butter the other sides too. Spoon 15ml (1 tbsp) of the chutney on each slice and spread evenly. Divide the grated Cheddar among the 6 slices, making sure to keep it within the edges. Scatter a few slices of the thinly sliced red onion over the cheese. Butter the remaining slices of bread on both sides and place on top of the filled slices to make a sandwich.
2 Place the sandwiches in a sandwich iron (1 at a time) or a braai grid, and place over the coals of the braai, about 7 minutes per side.
3 Serve as a fun starter on a wooden board, fuss-free with no cutlery.
Notes
These braaibroodjies can be filled with just about anything. Try goat's cheese and tomato chilli jam for a fancy version.
ALSO SEE: