Welcome to Woman&Home's monthly horoscopes. Keep reading to see what's in store for you this May!
STAR SIGN OF THE MONTH: TAURUS
21 APRIL – 21 MAY
Saying yes to a special role within your community may be the start of lifelong friendships. This month will also see you setting your creative talents free, don't be afraid to follow them. In your love life, don't forget the importance of showing that you can be trusted.
FAMOUS TAURUS: Adele, Jessica Alba, Janet Jackson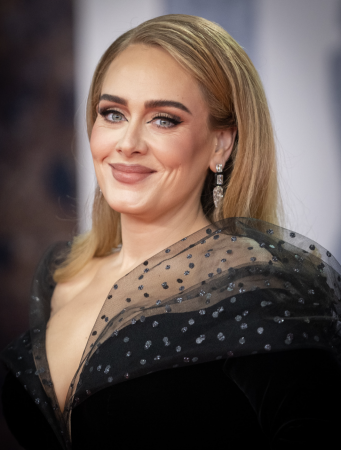 GEMINI
22 MAY – 22 JUNE
Your creative energy is through the roof this month, so know that your ideas are strong. Remember that you can remodel your life into what you want it to be. Keep pushing, results are closer than you think.
CANCER
23 JUNE – 23 JULY
Now is the time to look forward, not back. Focus on communication and you may find yourself moving down a new career path.
LEO
24 JULY – 23 AUGUST
Get ready to make some serious career moves this month. The opportunity that you have been looking for is on its way and it's bringing with it a chance to earn more money as well as for you to be proud of what you do.
VIRGO
24 AUGUST – 22 SEPTEMBER
It's time to turn your good ideas into great ones as well as be a mediator between friends and family who are on opposite ends of an impending change. Be sure to draw them close with your charismatic personality and all will be well.
LIBRA
23 SEPTEMBER – 23 OCTOBER
You'll impress everyone you meet this month as your confidence and energy levels are at an all-time high. Venus is also on your side, turning you into a love guru. Be sure to use your powers wisely.
SCORPIO
24 OCTOBER – 22 NOVEMBER
A person who was once an enemy will soon be a friend and you will fi nd that you have more in common than you realised. Be weary of oversharing any secrets straight away though. Some things really are best kept to yourself.
SAGITTARIUS
23 NOVEMBER – 22 DECEMBER
As your self-doubt disappears, you'll realise that channelling your energy into a community project will reveal more about yourself than you expected it would.
CAPRICORN
23 DECEMBER – 19 JANUARY
What you've been working toward the last few years is about to fall into place, but remember that people are not mind readers and can't simply tell what's on your mind. Speak up.
AQUARIUS
20 JANUARY – 19 FEBRUARY
It's time for transformation that will see you reaching new heights. Don't forget that people often see you in the way that you value yourself, so throw modesty out of the window.
PISCES
20 FEBRUARY – 20 MARCH
Get ready to take a bold step into the next chapter of your life. As you grow, remember that, yes, it is easy to give money, but giving of your time is just as important.
ARIES
21 MARCH – 20 APRIL
Get ready for change, making a number of shrewd decisions. From an extra healthy lifestyle to a move that fuels your passion. Just be sure that you carefully introduce any new ideas to your partner and think them through completely before you do.
Feature image: Antoni Shkraba/Pexels