Going green has shifted from being a lifestyle trend to becoming a climate-related necessity. That being said, it can be difficult to reduce non-recyclable packing on your grocery trips. Fresh veggies, fruits, and dried goods are layered in Styrofoam, plastic wrap, and plastic netting. So how can we combat plastic usage in a sustainable, accessible way? Reduced-packaging grocery stores are the answer.
ALSO SEE: Go Green In The Kitchen With These Sustainable Swaps
They function mostly with glass and paper bags, and tailor your groceries to your needs. Here are some reduced-packaging, plastic-free grocery stores from around the country. Going green has never been simpler (or more stylish).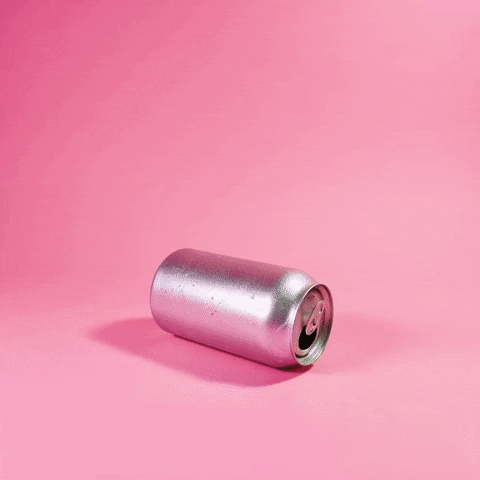 SEK Collective, Johannesburg 
This zero waste store makes everyday essentials available without the pesky packaging. They stock everything from whole foods, cleaning products, and body care wares.
Also, you can buy these products in bulk. This means that if you have a family, it's no more difficult to make sustainable choices.
Located in Blairgowrie, the store also sells gift picks and has kombucha on tap!
Nude Foods, Cape Town 
The variety at plastic-free grocery store, Nude Foods, is astounding! Here you can find everything from fresh produce to sweets to face masks and bamboo toothbrushes.
This store is self-described as "an old school grocery store with a modern twist". This store is a great outing that speaks to the nostalgia for days of old. It's loads of fun and you can even make your own almond butter in-store.
ALSO SEE: 10 Healthy Snacks You Should Always Have In Your Kitchen
House of Bravo, Durban
This coffee shop/grocery store is everything amazing wrapped up in one. It's vegan and vegetarian, sustainable, doesn't sell wasteful packaging, and makes a great cup of coffee.
While popping by to pick up your groceries, you can grab a snack at their super cute cafe. Their healthy veggie food is also available on Uber Eats.
Low Impact Living, Cape Town 
This Glencairn waste- and plastic-free grocery store also boasts a coffee shop for your convenience.
The store also hosts workshops on Saturday afternoons. Their most recent workshop shared practical know-how about gut health and natural fermentation, making healthy eating accessible and fun.
ALSO SEE: Climate Action: Why Being Eco-Friendly Is Crucial
The colourful eclectic furniture is also salvaged and refurbished. Thus ensuring that every part of your Low Impact Living experience is waste-free.
Waste-Not Groceries, Port Elizabeth 
Conscious consumers can buy everything from baking aids to home cleaning goods at this intimate little store. Opened in March 2019, this reduced-packaging grocery store is doing its best to cut down on plastic waste in the Eastern Cape and beyond.
The shop also has a lovely selection of loose leaf teas for you to choose from. Just remember to bring your own container to take them home in.
ALSO SEE: Simple Things You Can Do To Help Save The Environment
Shop Zero, Cape Town 
Shop Zero is driven by the need to "make a positive change for the sake of our planet and our children's future". The store makes use of single-use plastic alternatives and its cafe is vegan in order to lessen their carbon footprint.
If you aren't able to visit their store, they've also launched an online shopping platform that offers delivery nationwide. This means that you can make sustainable reduced-packaging grocery changes from the comfort of your couch.
Goodsource, Durban
Goodsource is committed to sourcing products from individuals and local small businesses. All of their buying is done with the community (and environment) in mind. This means that they're but one link in the chain of sustainability and ethical practice.
Check them out for there reduced-packaging grocery options and their selection of tantalising homemade sauces.
ALSO SEE: All You Need To Know About Veganuary
The Refillery, Johannesburg 
Another 'weigh and pay' reduced-packaging grocery stop is The Refillery. This sleek and stylish store offers everything you'll need for your monthly groceries. Therefore ensuring ultimate convenience with minimal waste.
So go have a look at their pre-mixed smoothie jars or shop online.