We know how difficult it is to find the perfect gift for the man who already has everything (and by "everything," we mean those awesome kids of his!). That's why this Father's Day, Nifty Gifts is making it super easy to impress Dad with a gift that will knock his socks off – and let him know just how much you appreciate all he's done for you.
No matter what your Dad is into, and whatever your budget happens to be, Nifty Gifts has some amazing goodies to spoil him with this Father's Day. From quirky novelty items to nifty gadgets, Nifty Gifts has you covered. 
If your Dad is the King of the Braai (or the kitchen, for that matter), treat him to a trendy kitchen gadget or a quirky apron; or make sure he's ready to serve up the tipple with bar accessories like whisky or shot glasses, cocktail shakers, or wine servers. Take his love for the tastier things in life to the next level with nifty foodie gifts, like Chili Pepper or Beer Mug socks, a sushi-print tie or a guitar-shaped pizza cutter!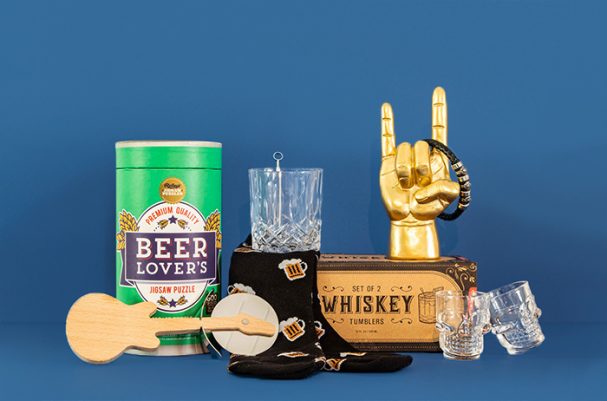 Is your father figure always ready for adventure? Make sure he's prepared for whatever comes his way with pocket gadgets like a mini hammer keyring tool, emergency tech kit, or luxury map-print eye mask (because every adventurer needs his beauty sleep!). Or make a sporty dad's day with nifty cycling accessories, quirky surfboard magnets or a golf-in-a-tin game (for those days when he just can't make it to the putting green).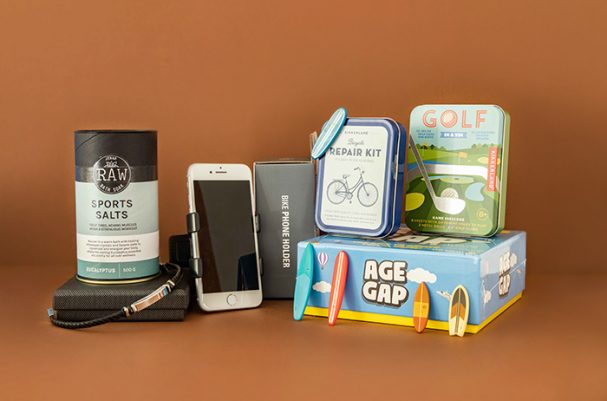 For those Dads who are always perfectly groomed, Nifty Gifts has a range of treats to ensure he's always looking and smelling his best! Spoil him with a Beard Buddy Shaving Apron – a clever little invention that prevents whiskery messes in the sink (and it'll stop him getting in trouble with Mom, too). Take his grooming routine to the next level with a precision beard shaping comb and a luxurious beard oil, and follow it up with a manly manicure set to keep his digits in tip top shape. Nifty Gifts even has elegant leather bracelets for men who are really serious about looking fine!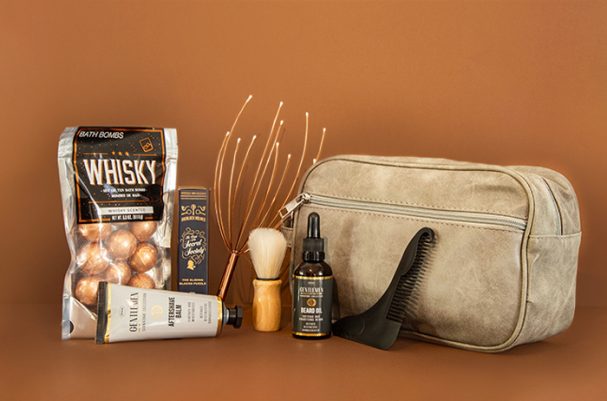 Of course, make sure that Dad has plenty of time to chill on his special day! Nifty Gifts has a wide range of great quality, quirky socks with plenty of personality to help him put his feet up in style. Or better yet, let him soak in the tub with a manly bath treat – from whisky and beer-scented bath bombs to aromatherapy Sports Muscle soaks, Nifty Gifts has just the right spoils for him. Nifty Gifts also has loads of clever gadgets to indulge in the ultimate creature comforts: an extendable back scratcher for those hard-to-reach spots, a spine-tingling scalp massager, and a telescopic massage roller – the perfect ingredients for an afternoon well spent on the couch! 
For those Dads who prefer to indulge in a little healthy competition rather than simply indulging, Nifty Gifts has loads of games, puzzles and quizzes to get the whole family involved. From Sherlock Holmes brainteasers to pub trivia, to 3D wooden puzzles and Dad Jokes card packs, Nifty Gifts has all the answers (and then some).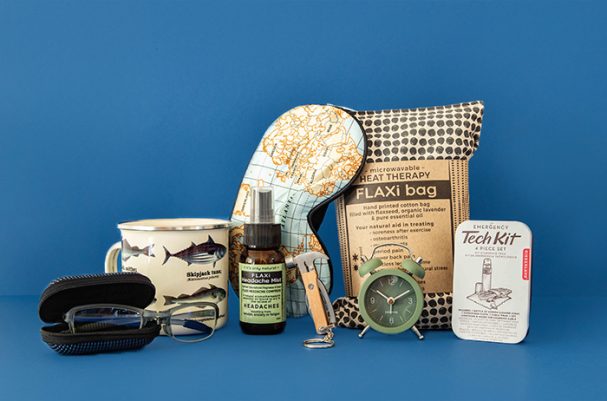 Nifty Gifts hasn't forgotten about those Dads who like to get down and dirty… in the garden. Their Father's Day range includes all the gardening and DIY tools he never knew he needed, from bee and butterfly houses and fancy bird feeders, to veggie planting kits and quirky tool boxes. 
Battling to decide? No problem – Nifty Gifts has made it even easier for you to gift it right this Father's Day with a choice of two curated hamper boxes (that won't blow your budget). Spoil Dad with a pair of quirky socks, a nifty mug and a hot drink (with a little sweet treat added in too, of course!). Or get a little sentimental with a "Dad"-themed photo frame and a pair of plush "Papa Bear" slippers, perfect for those soft-hearted Dads! 
Whether the Father Figure in your life is your Dad, father-in-law, big brother, grandpa, uncle, friend or colleague, make sure he knows just how much he is appreciated this Father's Day. Nifty Gifts is making it easy and affordable to gift something different so he knows how special he is to you! 
About Nifty Gifts:
Nifty Gifts is an online retailer founded in 2018, specialising in cute, quirky and unusual goodies to treat your loved ones without blowing your budget. We make it our mission to hunt down products that are a little different from what you'd find in mainstream stores and to make it easy for you to find the perfect gift – no matter who you're looking to spoil! We keep stock of all our products in our warehouse in the Western Cape, so dispatch is quick and efficient, and there's no waiting for goods to be shipped from overseas. Simply browse our selection, click through to our easy and secure payment process, and sit back and relax as you wait for super-fast delivery. Find as at www.niftygifts.co.za. 
ALSO SEE 4 TRENDY JEAN STYLES TO TRY NOW