Let's face it – even if you've implemented greener habits in your home, we can all do more when it comes to protecting the environment. Some may argue that in reality, we need major corporations, the public and private sectors as well as government on board for real, transformational change. And although this is true, we as individuals are not powerless. Every decision you make to help your home and family live greener is a positive step. When united with other like-minded individuals, we can create a movement that is powerful and impactful.
It's also important that each and every one of us do our bit to make a positive difference. And guess what? It's much easier than you might think!
What can we do to live greener and make a positive change to the environment?
1. Recycle
Glass, paper, cardboard and aluminium are all recyclable materials, as well as many plastics. Separating your trash is a small but significant way yo live greener. And pretty much everyone does it already!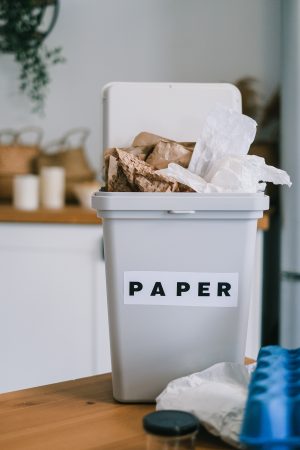 Keep a bin dedicated to empty glass bottles, tins, old newspapers and cardboard packaging. You can drop it off at your local recycling depot, or sign up to a collection service in your neighbourhood. For plastics, check the back of items like milk bottles, toiletry packaging and food packaging to see if they are recyclable.
2. Choose cruelty-free products
Testing household and cosmetic products on animals is cruel and unnecessary. Be part of a positive change by actively supporting cruelty-free brands. Check product packaging for a cruelty-free stamp, Beauty Without Cruelty endorsement or PETA-approved logo. Because the demand to live greener has increased, more and more cosmetic companies are going cruelty-free. Whether it's makeup, skincare or haircare, there is a variety of cruelty-free options available for you to try.
Examples of brands that help you live greener with every purchase:
wet n wild prides themselves on offering fantastic quality, cruelty-free makeup products. And at at affordable prices too. Every item under the brand is 100% cruelty-free and they are endorsed by PETA. In fact, a lot of their products are vegan as well. Shop wet n wild makeup at Clicks online here.
View this post on Instagram
For a cruelty-free haircare range rich in high quality botanical ingredients, try Hask. Formulated without nasties like sulphates, parabens, phthalates and gluten, Hask is a favourite among hairstylists on films and TV show sets! Shop Hask haircare at Clicks online here and at Dis-Chem online here.
View this post on Instagram
Cruelty-free skincare on your mind? NIP+FAB offers regime-based skincare solutions and products of purpose to help you achieve your clearest, healthiest and most radiant skin yet. Best of all, they're cruelty-free and vegan! Shop NIP+FAB skincare on Dis-Chem online here.
View this post on Instagram
3. Support local brands
We will always have our favourite international brands that we love and support. However, one of the best things you can do for the local economy and the environment is to support locally-produced products too. Not only does this support local entrepreneurs and drive job creation, but it means that your products travelled a shorter distance. Therefore your purchases used less fuel resulting in less environmental damage to get in your hands.
4. Say no to single use plastic
Not all plastics are bad. Many are designed to last. We manufacture furniture, appliances, homeware and industrial products from plastic instead of valuable natural resources. Many types of plastics are recyclable. But one of the biggest challenges when wanting to live greener is single use plastic.
This is the type of plastic that gets thrown away after one use. Things like drinking straws, plastic packets and food packaging, that are only used once, or used for a very short period of time, are considered a single use plastic. It takes about 1000 years for plastic to decompose, and every year the world produces around 380 million metric tons of plastic. So limit your use of single use plastic whenever possible!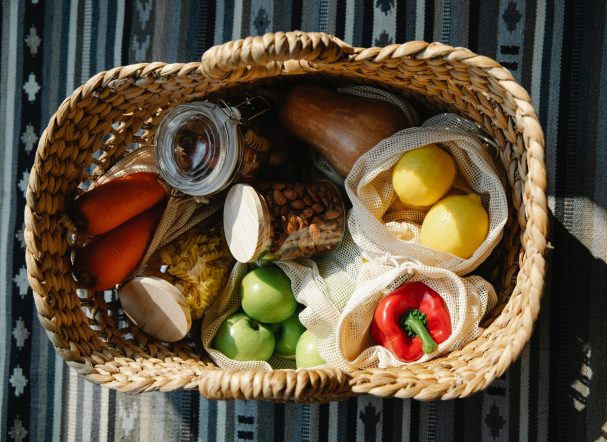 Use a refillable water bottle and fill it at the tap instead of buying water. Take fabric bags for shopping and avoid using straws and even balloons. Glass alternatives are also readily available for most products.
5. Embrace vegan options
A vegan diet isn't for everyone, but we can all do our part to consume less animal products. This is because livestock farming on mass scales has a dreadful impact on the planet. Start small by introducing 'Meat-free Monday' in your home. It can be a really fun way to get kids excited about greener living. Try plant-based food alternatives and introduce them into your eating plan gradually. Before you know it, you'll be consuming a lot less animal products.
6. Say yes to sustainability
When taking ingredients from nature, it's important to give back to the environment. This ensures the supply runs strong for long. Sustainability is key when sourcing natural and organic material. Support brands that do their part to manufacture products containing ethically and sustainably sourced ingredients.
Examples of brands that help you live greener with every purchase:
EcoTools manufacture exceptional makeup brushes and sponges from recycled and renewable materials like bamboo and eco-foam. They're a sustainable alternative to the plastic makeup brushes and synthetic sponges we find on the market. Shop EcoTools at Clicks online here.
View this post on Instagram
Curls in Bloom, a local haircare brand, knows a thing or two about two about how to live greener. Especially when it comes to sustainable ingredient sourcing. They source their precious botanical ingredients from a small pro-active farming community, Qobo Qobo. It is found on the foothills of the Amathola Mountains in the Eastern Cape.
View this post on Instagram
Qobo Qobo is a non-profit essential oils manufacturer committed to uplifting their surrounding community. They currently have ten independent farming units where rose geranium, Cape chamomile and wild rosemary is grown. The farming units belong to local farmers, who take the full responsibility of crop production: from planting, to harvesting, to distilling. It's these hard-working hands that have made Curls in Bloom products possible. Shop Curls In Bloom haircare products online at Dis-Chem here.
One person's positive actions aren't necessarily going to change the world, but imagine the difference it would make if millions, or even billions of us followed these suggestions and embraced a cleaner, greener lifestyle!
Cover image by Anna Shvets on Pexels.
ALSO SEE: