The amount of hair loss and nasty gunk that drains through shower and basin drains will inevitably cause a bit of a block every now and then. In fact, blocked drains are one of the most common household plumbing issues. If you find yourself with water up to your ankles in the shower, it's likely you have a clogged drain.
We'll share some info on how a clogged drain forms, and how to unblock it:
Why do you have a clogged drain?
Foreign objects:
Items like hair, soap scum, food scraps, and small objects can accumulate in the drain and create blockages over time.
Grease and fat:
Pouring grease or fat down the kitchen sink may seem harmless, but they can solidify in the pipes and trap debris, causing a stubborn blockage.
Mineral buildup:
Hard water can lead to mineral deposits in pipes, reducing their diameter and restricting water flow.
Flushable wipes and sanitary products:
These products are often labeled as flushable but can accumulate and clog pipes over time.
Broken or collapsed pipes:
In some cases, blocked drains can be a result of damaged or collapsed pipes, which require professional assistance to fix.
How to unblock a clogged drain
Blocked drains can lead to overflowing and a very foul smell, so try to unblock it sooner than later! Here's how:
ALSO SEE: How to get rid of mould in your home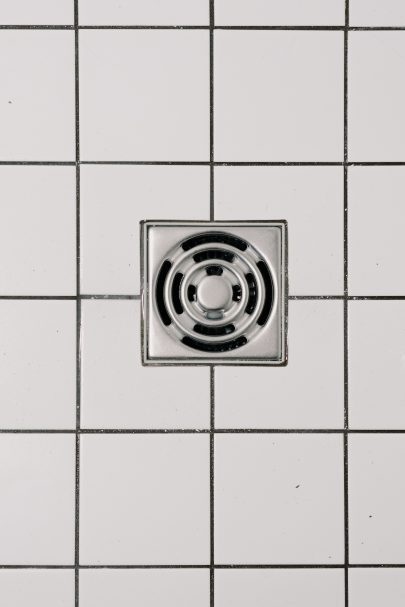 Boiling water
For minor blockages caused by grease or soap scum, start with the simplest method. Boil a kettle of water and carefully pour it down the drain in two to three stages, allowing the hot water to work through the blockage. This can often dissolve and clear away the debris.
Baking soda and vinegar
This classic DIY solution is both effective and eco-friendly. Pour half a cup of baking soda down the drain, followed by half a cup of vinegar. Cover the drain with a cloth or stopper for a few minutes. The chemical reaction between the two will help break down the blockage. Flush with hot water afterward.
Plunger power
A plunger can be highly effective for blocked sinks and toilets. Ensure there is enough water in the sink or toilet bowl to cover the plunger's rubber end. Create a tight seal and plunge vigorously to dislodge the blockage. Repeat if necessary.
Tip: For hair clogs in bathroom drains, straighten a wire coat hanger and create a hook at one end. Insert it carefully into the drain and use the hook to pull out accumulated hair and debris.
Wet and dry vacuum
If you have a wet and dry vacuum cleaner, you can use it to suck out the blockage from the drain. Be sure to create a tight seal around the drain opening.
You can also purchase a chemical drain fluid or crystals that needs to be poured down the drain followed by boiling water.
Here are some tried and tested products that can help you remove a more serious blockage: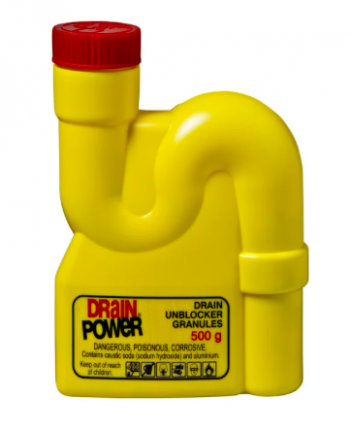 Drain Power Drain Unblocker (1 x 500g) R 74.25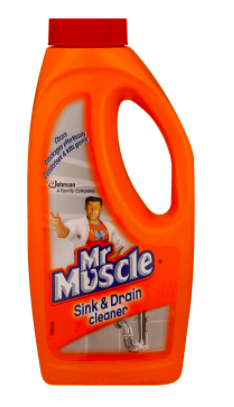 Mr Muscle Drain Cleaner 500ml R79
ALSO SEE: Battle of the bacteria: how to keep your home clean and healthy
Prevent a clogged drain by…
Unblocking techniques are effective but prevention is always the best approach. Here are some tips to minimise the risk of blocked drains:
Use drain strainers to catch hair, food particles, and other debris before they enter the drain.
Avoid pouring grease, fat, and oil down the sink. Collect them in a container and dispose of them properly.
Regularly clean your drains using the baking soda and vinegar method to prevent buildup.
Educate household members on what can and cannot be flushed down the toilet.
ALSO SEE:
Feature Image: Pexels