In the world of medical imaging, precision is paramount. X-Rays, ultrasound, CT scans, and MRI have revolutionised the way we diagnose and understand the human body. Today we're delving into the differences between these indispensable tools, and how they are used to screen your health.
ALSO SEE: 10 things you need to know about blood clots
X-rays
X-rays use radiation to create an image on a screen. The radiation passes through thin tissues and fluid, so they show up as dark area, while bones and other dense tissues block the rays, so these show up as light area. X-rays can be used to diagnose bone disease, such as fractures, and also can be used to show where there are calcium deposits in tissues, for example, as in mammograms.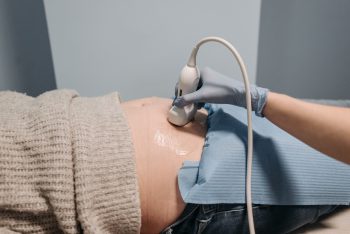 Ultrasound
Ultrasound uses high-frequency sound waves, which can pass through fluid and less dense tissue, and the echo of these is used to create an image. Ultrasound can be used to diagnose problems affecting soft tissues, such as the pelvic organs, the heart, tendons and muscles.
CT scan
CT (computed tomography) uses a combination of series of X-rays taken at different angles and a computer to create a series of 3D images. These are much more detailed than a standard X-ray, and can be used for visualising some of the organs and structures inside the body, such as the brain and spinal cord, the heart and blood vessels.
MRI
MRI (magnetic resonance imaging) uses a strong magnetic field and radio waves to create images of the inside of the body. These are more detailed than those obtained with other forms of imaging, and can be very useful for diagnosing problems with joints, such as torn ligaments and cartilage, the brain and spine, and small structures such as the inner ear.
ALSO SEE:
Feature Image: Pexels