Whether you are looking to improve your skin, your longevity or general health, you've got to start with what you're putting in. That means paying attention to your diet as much as your anti-ageing skincare products, your sleep and your exercise routine. When it comes to supplementing your daily diet one ingredient stands out: collagen. I'm crushing hard on Dose & Co collagen right now, let me tell you why.
First things first, tell me about collagen
Before we get in to what makes Dose & Co collagen so wonderful, let's chat about why one would turn to collagen. By now you must have heard a little bit about the health supplement of the moment. It's everywhere!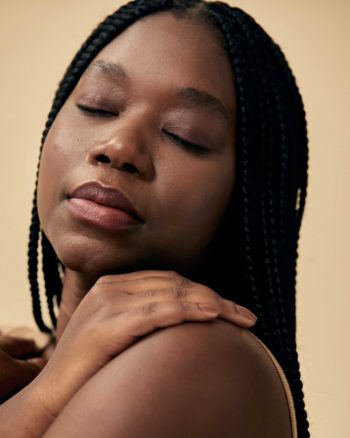 Without getting too complicated, collagen is a protein found in our bones, muscles, blood and skin. In fact three quarters of your skin comprises of collagen. It is the protein responsible for healthy joints and skin elasticity. Our bodies produce collagen naturally but unfortunately by the time you reach 25 production declines. Plus your existing collagen degrades. Given collagen's importance to keeping skin youthful, it's no coincidence that it is around this time that many of us start noticing the first few fine lines appearing too! That's a tell-tale sign of what is happening inside your body.
But it's not all bad news with brilliant brands like Dose & Co coming into the market.
The Dose & Co collagen products
Quality and honesty
Dose & Co collagen has been built on quality, honesty and real nutritional understanding. The female-led brand was started in New Zealand by Libby Matthews, a nutritionist and naturopath who is passionate about food as medicine.
'Throughout my studies and the search for the right supplements,' writes Libby, 'I noticed many were loaded with fillers, suspicious sweeteners and all sorts of nasties that outweighed the benefits. All of this inspired me to create Dose & Co.'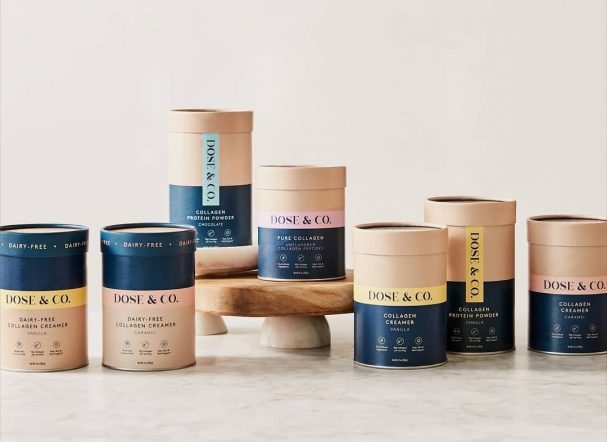 I was immediately taken by this clean and pure approach. Each serving of Dose & Co collagen packs a punch of high quality bovine or marine collagen that is free from: binders, fillers, gluten, GMOs and artificial colours, flavours and sweeteners.
Simply put, with Dose & Co you are guaranteed to get all of the good stuff and none of the nasties we so often find hiding.
Effortless, everyday self-care for everybody
I'm not great at creating long-lasting, healthy habits. Ritual and routine are not easy things for me to set up let alone follow. Surprisingly, that was no obstacle for Dose & Co.
The range is broken into three categories: Pure Collagen, Collagen Creamers and Collagen Protein Powders. This means there is something to fit into any and every lifestyle – effortlessly. And when it comes to taking a supplement I know most of us just want to minimise the effort!
Dose & Co collagen products are 'designed to fit seamlessly into your daily routine,' they explain. 'We know the easier it is for you to adopt a habit, the longer you'll enjoy benefits.'
How I get my daily Dose & Co collagen
It's dramatic but I really do live for my morning cup of coffee. So I started off testing the Dose & Co Dairy Free Vanilla Collagen Creamer. Rich in bovine collagen and good fats from coconut milk this powdered formula has been the perfect addition to my morning routine.
Especially when I blend it with my hot coffee in the Nutribullet! The result is a frothy, dairy-free coffee with a subtle vanilla flavour. Not only am I supporting my hair, skin and nails, but it's the best my morning cuppa has ever tasted.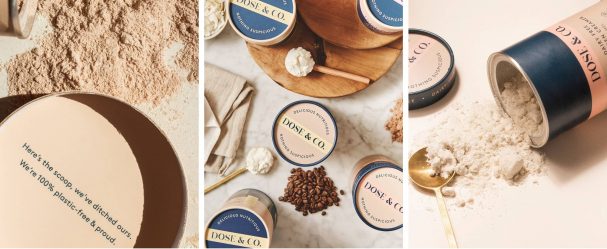 I didn't stop there though. I also tested the Unflavoured Collagen Peptides as an addition to my smoothies. It's a totally seamless way to get your daily dose that makes no difference to the smoothie at all. Except of course for elevating its nutritional content to give your skin a healthy and youthful glow!
Feel good about feeling good
Adding Dose & Co collagen to my everyday routine has been super simple and successful. If you stick to it, you will see results. Skin that glows, hair that shines and stronger nails are the visual cues that your body is happier when you're supplementing collagen.
As Dose & Co's partner Khloe Kardashian says, 'it's so important to take care of yourself from the inside out.' And when you do, wow the results are great!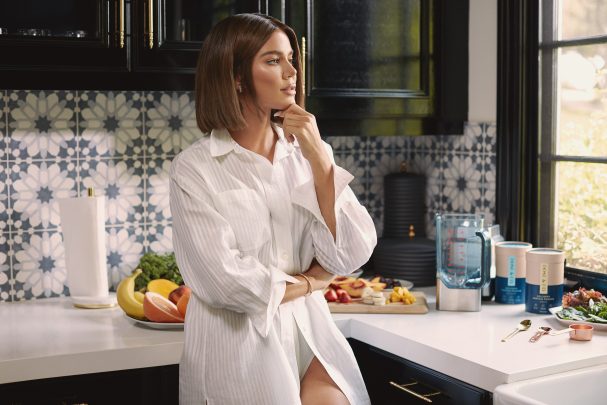 Where to find Dose & Co
Luckily for us the New Zealand brand has gone global and you can now purchase it at many local stores, and online too. In addition to their own South African website, here are just a few of the convenient places you'll find Dose & Co:
Want to see more? There are tons of real before and after results on the Dose & Co Instagram page! I highly recommend taking a peek.
ALSO SEE: