While we're well into the second month of the year, you might still be adjusting to life after Veganuary… For some, the 1st of February might have meant a 300g medium-rare rump steak and for others, a whole new lifestyle of plant-based or vegan eating might be in the cards.
Regardless of your ethical position, we can all agree that we should be eating more plants. It's better for obesity rates and for overall health.
That's why we've compiled some fun ways to incorporate plant-based cooking into your daily life…
ALSO SEE: Stories From Women Who've Switched To A Plant-Based Diet
Cookbooks
Who doesn't love going through the pages of a beautifully curated cookbook? Even better still if it's crammed with veggie-forward dishes that are wholesome, delicious and full of plant-goodness. These three cookbooks certainly deliver:
The sweetheart of South African cooking is back with a brand new cookbook. Sarah's latest book Super Natural is jam-packed with over 130 plant-based recipes. This is the perfect companion for you if you're trying to make sense of all of the nutritional information swirling around on the internet. Inspired by her own healthy-eating journey, Sarah shares delicious and easy-to-cook recipes.
*From R328 at exclusivebooks.co.za
ALSO SEE: Sarah Graham's Veggie Asian Bounty Bowl Recipe
Ella Woodward, better known as Deliciously Ella by her 1 million+ Instagram followers, provides a book that has hundreds of plant-based and vegan recipes. In the book, she talks about growing her plant-based empire and how food helped her in healing from various illnesses. You'll love the plant-based exploring as you page through – try your hand at her chocolate brownies made with sweet potato!
*From R549 at yuppiechef.com
ALSO SEE: 7 Top Tips For Following A Plant-Based Diet
Jamie Oliver never fails in creating food we want to eat. Whether we watch his shows on TV or set a goal of cooking our way through one of his many cookbooks, his newest book Veg will make following a plant-based diet super easy. So whether you're embracing a meat-free day each week, living a vegetarian lifestyle, or just wanting to try some brilliant new flavour combinations, this book ticks all the boxes.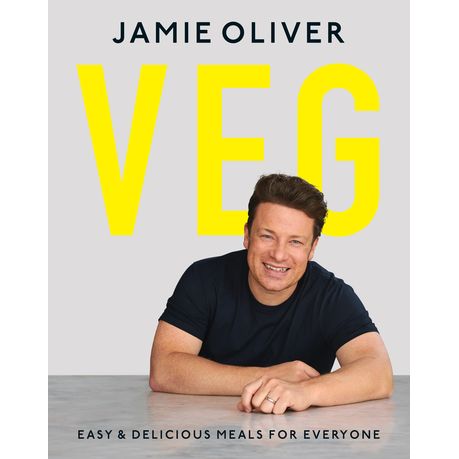 *From R329 at Takealot.com
YouTube videos
It can be easy (and tempting) to watch video after video when you're on YouTube. This is even more applicable when it comes to watching delectable dishes being made. We consider these videos some of the best in order for inspiration to strike. Watch them at your own risk – you might just find yourself in your kitchen whipping up some plant-based platefuls.
ALSO SEE: 5 Food Trends You Can Expect To See In 2020
By Features Writer, Andrea Cresswell