Our homes may be warm and sun-kissed in 2023, but our outfits will be anything but soft in hues.
Pantone's jury has announced that it will see 2023 in a striking shade of red; Pantone 18-1750 'Viva Magenta' to be exact. As fashion continues to make bolder strides in colour in the 2020s, the announcement isn't only on point; it's also an invitation to be daring.
As Pantone shares, the colour is both powerful and empowering. Described as an animated red, it encapsulates anything but fitting in and "welcomes anyone and everyone with the same verve for life and rebellious spirit," says Leatrice Iseman, Pantone Colour Institute's Executive Director.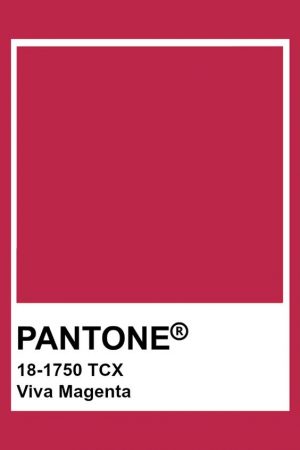 Think striking monochrome power suits, the revival of the little red dress, heels that ooze no-nonsense gumption, and of course, the revival of the iconic red lip.
As fashion in the modern day continues to navigate the line between the bold and the gorgeously outrageous, Viva Magenta floats between both worlds.
Though we've enjoyed our fling with 'Veri Peri Purple', the movement to the striking Magenta signals a new era away from sorbet tones and shades.
Style wise, core movements like 'regancycore' will still have their place next year, and Viva Magenta couldn't be a better addition to the wardrobe palette. After all, it does take its inspiration from the red of cochineal, which is "one of the most precious dyes belonging to the natural dye family as well as one of the strongest and brightest the world has known," shares Eiseman.
Regancycore imagines royalty in a fun way. However, once armed with this shade, it'll scream, "our royal era is firmly here."
Even if it isn't royalty you're emulating, Viva Magenta invites you to immerse yourself in a bolder palette, even if it's in the devil of the details or a statement accessory.
ALSO SEE: 
Feature Image: Mango