As with most things in life, they've got their seasons. Whether it's a relationship or a job opportunity, we experience life as it comes, and then we move on. However, when it comes to a black blazer, we're never moving on! It's a lifelong partner we'll always love and have a purpose for in our wardrobes.
A black blazer has proven over time to be one of those garments flattering on every kind of woman. It doesn't matter what your physique is or what your body type is, there will always be a black blazer option out there that's perfect for you.
The options are endless, from longer lengths to cropped options, even sleeveless and oversized! Over the years designers have incorporated fashion trends into fashion staples, which the black blazer definitely is.
Different blazer styles, and how to wear it…

SLEEVELESS WAISTCOAT BLAZER
Such a great layering piece, especially with the winter season coming up! Throw on an oxford shirt underneath and build the look with knitwear over the shoulder as an option. You can either opt for a knee-high boot or alternatively, pair the look with stockings.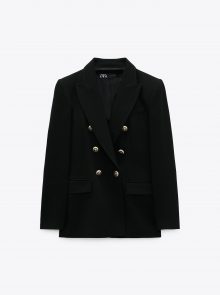 TAILORED DOUBLE-BREASTED BLAZER
The double-breasted is always seen as a very classy option. Another great layering piece despite its length. Many women are afraid of looking too bulky or heavy, but if you keep the palette to the same shade or more monochrome, it will end up looking amazing.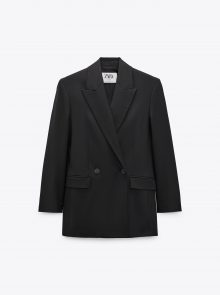 OVERSIZE BLAZER
One could also look at the oversize blazer as an alternative coat option. A great piece if you're not too sure about the weather but just want to throw it over the shoulder. Pair it with a simple tee and skirt option and you're good to go. A pop of colour in winter is also such a refreshing choice.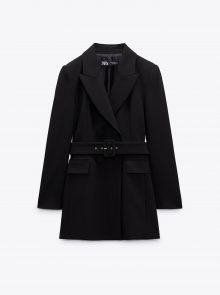 BLAZER DRESS
A blazer dress, especially when it is a well-tailored fit always looks so 'put together'. Again with the colder months coming this could be paired with a pant or even leggings for layering. The shades finish off the look – even though it's winter, the sun will still be out.
(Photo by Edward Berthelot/Getty Images)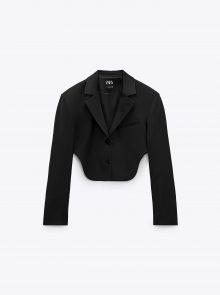 CROPPED BLAZER
The perfect option if you are not really into a bulky fit. Tucked it or even just touching wither a high-waisted skirt or pants, this style is definitely for someone who loves the more fitted look.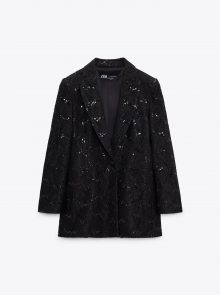 SEQUINNED LACE BLAZER
Definitely the risk taker. If wearing a bralette underneath is too much, you can always pair it with a plain white tee or even a turtle neck.
ALSO SEE:
Feature Image: Getty images