Michel Herbelin, the French watchmaking studio have been creating designs that boast sophisticated understated architecture since 1947.
They believe, strong beautiful woman aren't born, they forged through life in the fires they have journeyed through. Michel Herbelin believes to feel strength all woman must feel beautiful – they know first who they are, then adorn themselves accordingly.
The French watch brand are experts in designing for woman. With a variety of beautiful timepiece designs, Herbelin is saluting woman for the month of May.
For the month of May, Michel Herbelin is gifting sophisticated 9ct gold hoop earrings with every ladies Herbelin timepiece purchase.
THE GIFT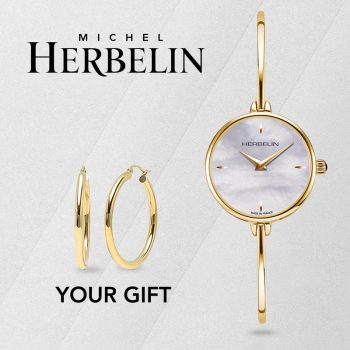 9ct Hoop earrings: Available in Rose, yellow and white gold, to the value of  R2 750. Shop yours here.