White sneakers are a beloved wardrobe staple, not to mention, a timeless and versatile piece that complements almost any outfit. From a classic look with denim and a white tee to adding a bit of street style to a suit, the white sneaker does it all.
However, the love for white sneakers comes with an enduring challenge. No matter how hard you try, with every step you take – scuffs, scrapes, stains and specks of dirt are inevitable so trying to keep them in pristine condition is a daunting task.
Maintaining the immaculate facade of white sneakers is a constant battle but do not fear! There are ways to clean your sneakers without harsh chemicals or just tossing them into the washing machine.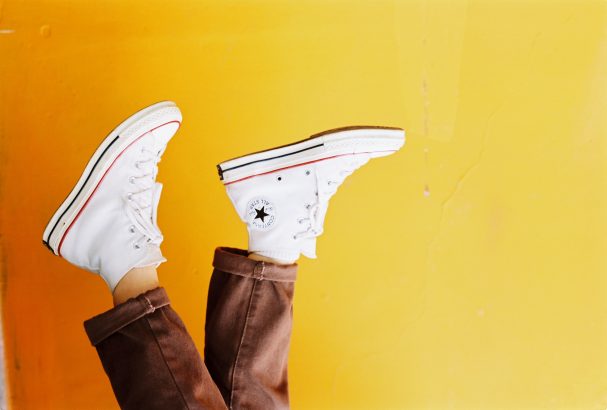 Pro Tip: Always check the material your white sneakers are made from. This will be the game changer 
ALSO SEE: HACKS: 7 ways to avoid static when you're getting dressed
Sneaker cleaning 101
For leather sneakers
Micellar Water
This is a great option for cleaning white leather sneakers. Simply pour the makeup remover or micellar water on a clean white cloth and use the cloth to wipe the shoes. This also works on rubber or suede shoes, but really tough stains, such as oil, won't respond to this method.
For canvas white sneakers
Baking soda and vinegar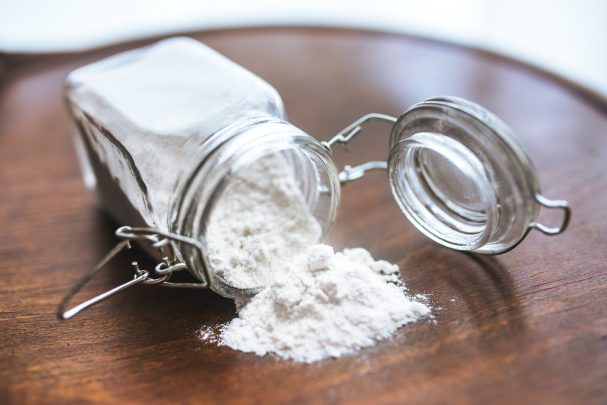 Although some canvas white sneakers can be tossed in the washing machine, the best way to clean them is with baking soda and vinegar. Here's how:
What you will need
Baking soda
White vinegar
Warm water
Slowly combine 1 tablespoon baking soda with 2 tablespoons white vinegar and 1 cup warm water. Let the fizz settle down before proceeding. With a cloth or clean toothbrush, scrub the mixture on your sneakers to remove the dirt.
After scrubbing, brush off any remaining mixture or wipe with a damp cloth.
Finally, let your shoes air dry.
Pro Tip: If you going the washing machine route, put your sneakers in a pillowcase first. 
ALSO SEE: 5 clever hacks for common wardrobe mishaps
For suede white sneakers
Pencil eraser and white vinegar
Cleaning suede sneakers can be tricky since suede is a delicate fabric that leaves watermarks easily. So here's how to clean them:
What You Need:
A cloth
Pink pencil eraser
White vinegar
Suede brush
Pro Tip: Before you start cleaning suede shoes, make sure they're completely dry. This is important because if you try to treat stains while they're damp, it can push them deeper into the material, making the stain harder to remove.
When the sneakers are completely dry, gently remove any stains with the pink pencil eraser. When blotting dry, place a paper towel onto the wet stains and apply pressure to blot dry. Make sure not to rub the dirt and stains with the paper towel, as they could spread across the shoe.
If any stains remain, dip a cloth in white vinegar and gently rub to remove it.
Allow your clean shoes to air dry, then rub the outside of each shoe with a suede brush. This helps them get that velvety texture back.
Other cleaning agents you can use: 
Mazeina
Toothpaste
Bleach – Proceed with caution. Always mix a ration of 5:1 (5 parts water and 1 part bleach)
Tips to keep your white sneakers cleaner for longer
Be wary of the weather
Invest in a shoe protection spray
Keep sneaker wires on hand
Use a water-based cleaner
Pro Tip: Never forget the laces
Shop sneaker cleaning products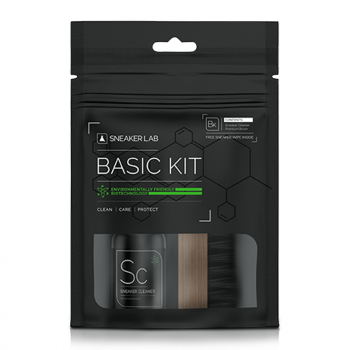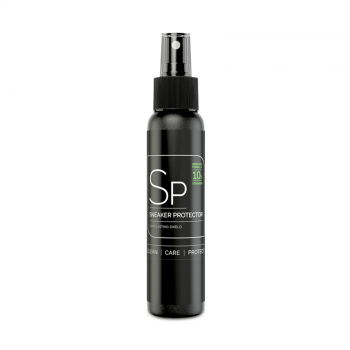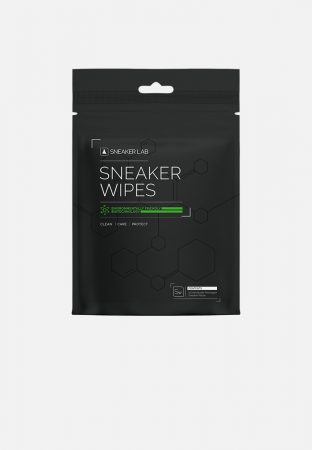 ALSO SEE: 
Featured Image: Pexels