The great thing about Father's Day is that even if you do get dad a tie he is still going to be beaming. But let's not use that as an excuse! Here's the Woman & Home Father's Day Gift Guide for 2021, and we have something for everyone!
If he thinks he could win Survivor…
If the dad in your life is always dragging everyone out on a hike or already has next year's camping trip booked you're going to want to check out Cape Union Mart – the one stop shop for outdoor living, comfortably. The all time favourite is a of course a multitool that fits easily into his pocket no matter where he is off to.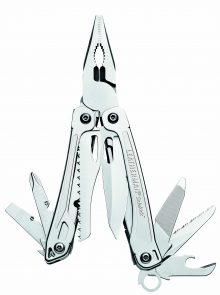 The Cape Union Scout Multitool is a great starter with 10 functions and a lightweight body that is only 235g. If you're looking to upgrade what dad already has take a look at the Leatherman Free P2 Multitool with 21 functions but still designed with comfort, durability and ease-of-use in mind. Or use Father's Day to extend his range of gadgets, like the UST Spark Force which will quickly light a campfire (or braai, of course) at any altitude even if it's wet and windy!
If he's a busy guy but always spends his time wisely…
A timepiece is a timeless gift, but Rvlri watches are in a league of their own. Modern pieces that are tough enough to go through it all yet sleek in design and character. Rvlri offers accessible luxury curated through a lens of quality and attention to detail. A marque as interesting and unique as the dad in your life. It sure will make 2021 a Father's Day to remember.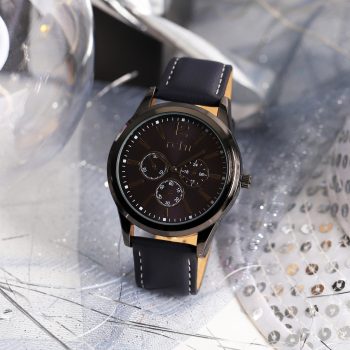 If he has a palate for the finer things in life…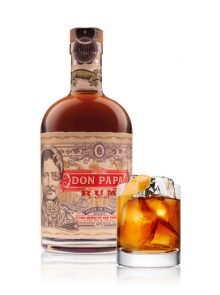 Be it for your own dad who has seen it all and deserves only the best as he slows down, or for the dad of your own brood who's in the thick of it right by your side and needs a sip of something strong but smooth at the end of a hard week, adding to their bar will make them grin. Over at Truman & Orange there is endless choice so we've got some suggestions for you. If he's into gin he'll be grinning with a bottle of Aviation, not just because of the high-quality and attention to detail but also because it belongs to everyone favourite modern man – Ryan Reynolds! Otherwise a bottle of Don Papa Rum couldn't be more fitting for the occasion.
If he's more of a wine man, Wonderwijn offers a monthly subscription wine bar experience delivered right to your door!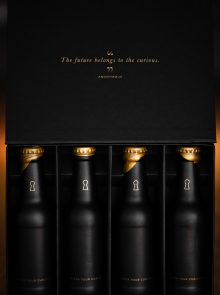 Each pack has a different theme, so there will always be something new and fun, with tastings coming from different boutique producers for a truly unique experience. The best part? As it's aimed at tasting before buying, each delivery is totally affordable with offers on bottles of your favourites picks at discount prices too. As a monthly subscription you'll get to treat dad to Father's Day once a month!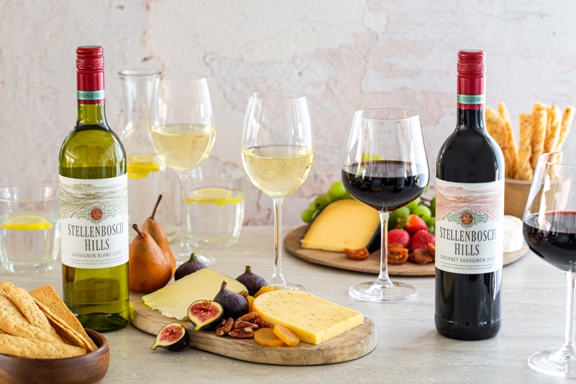 And if you're lucky enough to be in wine country itself why not make a day of it for Father's Day? Stellenbosch Hills has turned back the clock to the 1970s with the classic combo of cheese and wine, after all they are a match made in heaven! From now until the end of August they are offering a royal retro pairing of four wines perfectly matched with four artisanal cheeses (from Stanford-based Stonehouse) at just R75pp! The pairing includes their Stellenbosch Hills Shiraz 2018, which has just won Double Platinum and title of Top 100 South African wine at the National Wine Challenge; the Muscat de Hambourg, that won Double Silver at the same competition as well as a four-star rating from Platter's South African wine guide; and the Cabernet Sauvignon that was awarded a Gold Wine Award last year.
If he's a strong character…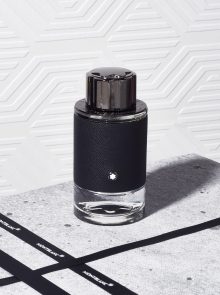 …he deserves something that evokes this, and you just can't go wrong with a signature scent. Montblanc's authentic fragrances reveal a refined masculinity, presence and charisma. The series of Montblanc Legends (Legend EDT, Legend EDP, Legend Spirit) are reinterpretations of the classic Montblanc balance of freshness and bolder and deeper notes, narrating each step in a journey. The Montblanc Explorer EDP is for the more curious, created with rare ingredients from around the world with fine craftsmanship.