Women's Day is on the horizon, marking the perfect reason to treat yourself and the brilliant women in your world. Whether it's a much-needed spa trip to embody self-love, a foodie excursion with the girls, a self-defence class (thanks, South African crime stats) or an adventure into the wild, Daddy's Deals is offering incredible deals for every kind of South African woman – the pick is yours!
Peruse through some of our most-recommended offers and relish in treating yourself to a 10%-off discount when you use the promo code "save10″. 
Here's what you can look forward to: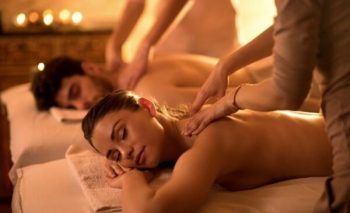 Be pampered from head to toe with your partner at this Parkwood haven in the City of Gold.
What it includes: A 60-minute full-body hot oil massage, an Indian Head Massage and a foot massage, valued at R1400, yours for R599 plus a further discount of 10%.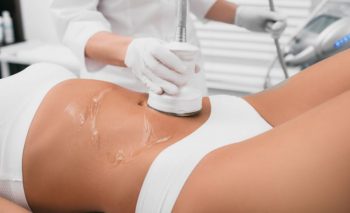 Multiple Fardiac EMS sessions that safely help you tone up are on the cards so prepare to say farewell to a few extra inches thanks to the Firm in Sundowner, Johannesburg.
What it includes: 4 x 45-minute slimming sessions (2 sessions a week – infrared treatment therapy with EMS) and a R200 bonus voucher towards any of the monthly packages. Valued at R1000, all yours for R199 plus a further discount of 10%.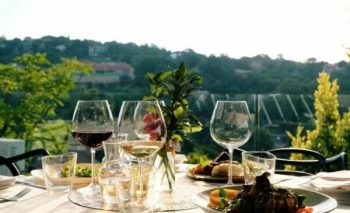 An exquisite three-course meal for 2 guests at the gorgeous Priva Restaurant, Waterkloof Heights, Pretoria.
What it includes: 3 divine courses accompanied by the elegance of Priva Restaurant, known for gourmet food and a fabulous excuse to dress up. You can look forward to wining and dining, live performances and cuisine inspired by award-winning chefs. This foodie must-do is valued at R950, but would be yours for R699 plus the 10% discount.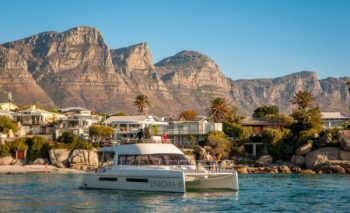 Explore Cape Town in the best way – via the ocean! A stunning yacht experience awaits eager explorers ready to relish in the best the ocean has to offer.
What it includes: 2-hour Engima PVT Charter and a cash bar. This experience is valued at R17321 but is all yours for R8660 plus the 10% discount.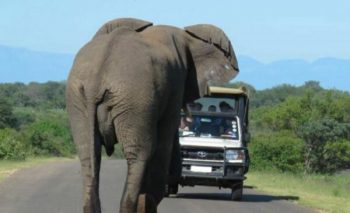 A bush retreat for two at Tom Cruise's favourite South African spot – Hoedspruit.
What it includes: A 2-night bush retreat awaits you and a partner, including breakfast and dinner for your stay at the en-suite thatched chalet. The Nsele Safari Lodge is a marvellous adventure, overlooking some of the continent's most sought-after views. Valued at R5200, yours for 2499 plus the 10% discount.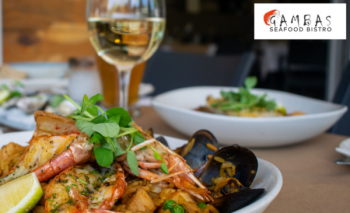 Gambas is a Sea Point must-do, and if you haven't dined there before, this is your sign to dive into some of Cape Town's finest seafood.
What it includes: A 3-course dining experience for two; starters boast ceviche of the day or beef tataki, or chicken and prawn spring rolls with a main that includes a delicious seafood platter to share and a Creme brûlée dessert offering. Valued at R700, yours for R399 plus the 10% discount.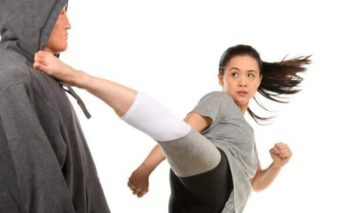 Self-defence has never been easier to learn or more important. Training n Tactics, Benoni,  is offering an incredible course for beginners that will empower every woman who attends.
What it includes: An introductory course in self-defence for 2-3 hours, valued at R399 but up for grabs for R259 plus the 10% discount.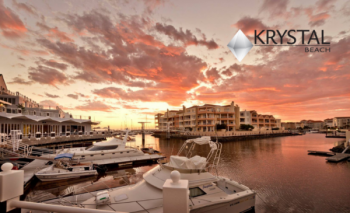 A stay at the seaside at Gordon Bay's tranquil Krystal Beach Hotel for you and another!
What it includes: A 2-night stay in a standard double room, a 50% discount on a Discover Scuba Experience and a 30% discount off any massage choice at the beach retreat known for romance and tantalising views. Valued at R4000, yours for R1999 plus the 10% discount.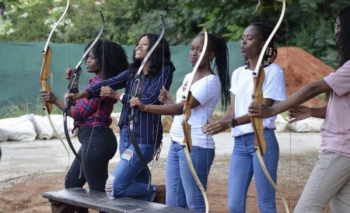 Did someone say Hunger Games? All the thrill, none of the gore. Adventure Freaks Johannesburg has an archery adventure package that anyone who's wanted to try the sport will love.
What it includes: An adventure package for one including archery (15 arrows) and a choice of 2 additional adventures (choose between go-karting, paintball, or drift trike rides). Valued at R520, available for R249 plus the 10% discount.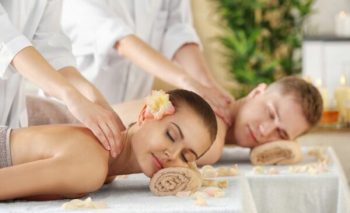 You and a partner can enjoy deeply-relaxing Swedish massages at Umhlanga Ridges' Lagoon Spa, for the ultimate rejuvenation session.
What it includes: A welcome drink, a 45-minute full-body Swedish massage, a 15-minute vanilla back scrub, a 30-minute foot ritual and a R50 bonus voucher towards any treatment valued at R250 or more. This package is valued at R1340, but awaits you for R399 plus the 10% discount.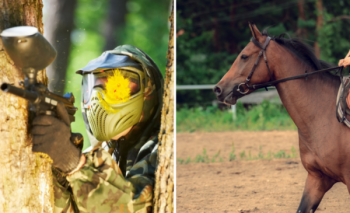 Explore the countryside with some outdoor excitement – perfect for you and another (maybe your adventure-loving child) at the much-loved Sunset Ridge farm, Camperdown.
What it includes: A 30-minute horse trail experience, mini golf, paintball, and a bonus voucher of R100 for venue hire. The activity-based excursion is valued at R580, but ready for you and your company at R299 plus the 10% discount.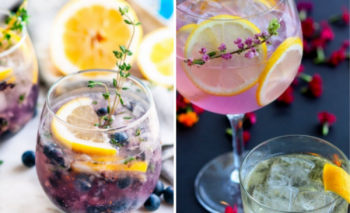 Gin lovers, this one's for you. Craft Link Distillery is offering a gin-tasing deal to experience the finest Citrus, Floral and Orient temptations at the Johannesburg-based Distillery.
What it includes:  A gin tasting board for two and a distillery tour on request. This gin experience is valued a tR160, but up for grabs for R120 plus the 10% discount.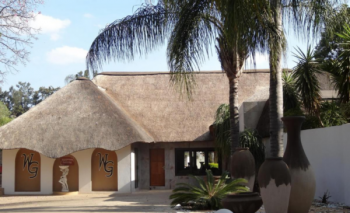 A bed and breakfast stay tailored for two against the backdrop of the Magalies Mountains with Waterglen Guest Lodge.
What it includes: A night's stay for two including breakfast. Each room is complete with amenities and en-suite bathrooms. Other nearby attractions include the Lion Park, hiking and bird trails as well as golf courses and the Ostrich Touch. The getaway is valued at R 2 050, but you'll pay  R999 plus the 10% discount.
Even more spoils await. Venture to Daddy's Deals to see what else is in store. All offers are available until Sunday, 7 August.
More treats: 
Daddy's Deals has also partnered with gorgeous beauty brands Essence, Catrice and Caribbeantan to offer its 'Club Daddy' members 10% off sitewide (available at House of Cosmetics) for the entirety of August. By subscribing, you gain access to all of these deals and more.
ALSO SEE: 
FEATURE IMAGE: Pinterest