Mother's Day is all about celebrating and remembering those woman who make the world go round – let's hear it for our moms! No matter if she's your mother, your grandmother or your mother-figure we bet she has held your hand through the toughest days and laughed along with you through the best. Resilience and a good dose of compassion are the characteristics that have led us through these more difficult times and no one embodies these quite like moms, so they all definitely deserve a good spoil.
Our Mother's Day Gift Guide is filled with locally produced and owned businesses that will make our mothers' lives a little more comfortable and a little more luxurious at home. We're focused on ensuring that while she's at home she's still feeling her best and that your money spent on mom will feed back for another woman's economic benefit.
Skincare
The best way to start every day with a bit of self love is a gorgeous skincare routine. Cape Town produced Lulu & Marula take a natural approach to skincare using plant-based ingredients that actually work. They're as passionate about results as they are about nature and so neither is compromised in their range. We would suggest getting mom the Nourishing Facial Kit which includes all the essentials to minimise the signs of ageing and feed skin with the goodness it needs. Alternatively the Nourishing Mask & Polish or Nourishing Treatment Oil are fantastic additions to her existing regime.

Bathtime
It's always the little luxuries that make the biggest impact. Like stepping out of a hot relaxing bath and wrapping yourself in the perfect towel. The Cotton Company's newly released Waffle Weave Turkish Towels are our top choice: these stonewashed towels are a statement piece hanging in any room, lightweight, generously sized and ever-so-soft. The honeycomb weave is both breathable and super absorbent but also fast-drying, made with OEKO TEX certified yarn. Better yet, they get softer and more absorbent after every wash! They come in a range of colours, from minimalist Oatmeal to bright and happy Marigold.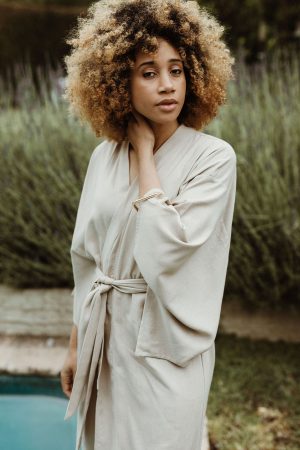 For that extra touch of relaxation give the gift of hotel-worthy robe life right at home with a sumptuous piece from the mother/daughter duo at Kimono. Inspired by the traditional Japanese kimono, their range of rayon and linen-rayon kimonos are designed to be worn for glamorous lounging and are perfect for after a bath. Although you might find mom trying out a resort look when she pops out to the shops too, they're too wonderful to just wear at home!
Blooms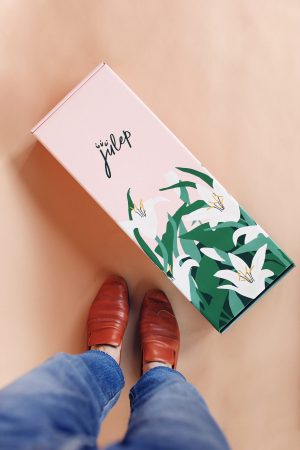 Flowers are a joy to have in the home, not only do they look gorgeous but they can fill a room with perfume. They're the classic gift on Mother's Day and have stood the test of time for good reason! The best are always the personal ones created at your local flower shop with what's in season and a little extra love. Based in Johannesburg, bespoke Julep is one of our favourites. They deliver their flowers in stylish long cardboard boxes for extra protection during transit, including flower care and arranging tips in the box for a fresh and creative take on flower delivery that makes each recipient's gift their very own. They've just launched their 3 and 6 month subscriptions too, so starting on Mother's Day weekend mom will receive a new freshly cut bunch every month – we just love a gift that keeps on giving!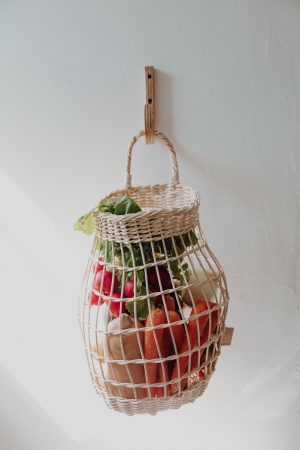 Practical
If there's one thing all mom's want it's organisation – but make it pretty. Baskiti is the answer! Their range of handwoven cane Hanging Storage Baskets are designed purposefully with aesthetics in mind. Originally created as a creative approach to store fruits and vegetables, customers have transformed them into so much more. They work just as well to store towels, winter throws, toys, scarves – you can make it your own!
Candles
Burning candles instantly turns a house into a home with soft lighting that creates an intimate atmosphere and aura. In recent months though we've seen candles go through an evolution of sorts with the rise in popularity of candles that function as works of art without being lit during the day. Cape Town based Moat make us swoon with their retro feel and range of mod candles in subdued tones reminiscent of sherbet and sorbet – yum! These handmade wax candles will be popular among stylish moms with a flair for decor who will take joy in Moat's playful shapes.
Cheers!
What is it about a G&T at the end of a long day that just relaxes the soul on another level? Refreshing and not too sweet, it's always a winner with a South African mom. Locally crafted small-batch gin, Bloedlemoen is a firm favourite over at W&H: a London dry-style gin distilled with no less than 10 botanicals through a combination of maceration and vapour infusion it's a traditional gin with local infusion. Expect citrus and juniper on the nose, nutmeg and cassia on the palate and a lingering blood orange aftertaste, from where it got its name.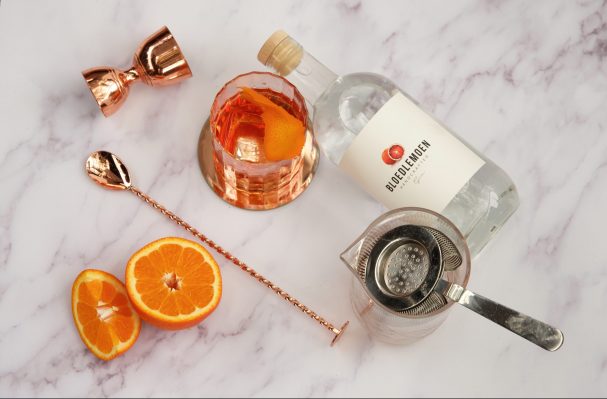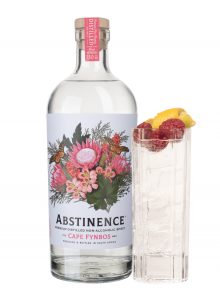 For a mom who is expecting or breastfeeding, she'll appreciate a special non-alcoholic drink just for her. Abstinence Spirits are inspired by the biodiversity of our natural South African environment and come in 4 flavours: Abstinence Cape Floral, Abstinence Cape Spice, Abstinence Cape Citrus and Abstinence Aperitif. All are layered, complex non-alcoholic spirits made using an artisanal single batch distillation process using no sugar or colourants. Just add tonic!