Did the phrase 'new year, new me' come to mind as you celebrated the dawn of a new decade on New Year's Eve? Understandably, new year's resolutions are tricky to stick to, but why do we beat ourselves up when we fail to keep them? Sometimes, all you need is a little push in the right direction to get you back on track. Luckily, motivational books are fantastic resources to help give you that nudge.
There's no denying how great an inspiring book can make you feel. From the weight of it in your hands to the 'ah-ha!' moments that leap up from the page while reading. And, since the post-January slump is officially in full effect, we reckoned a few motivational books may just be the ticket to kick-start the year back into gear.
ALSO SEE: The Power Of Visualisation
These motivational books are total must-reads
Prefaced with a personal essay by Oprah, this book offers 10 chapters on spirituality, forgiveness, the ego, and human connection. By going back to conversations with influential thinkers like Shonda Rhimes and Marianne Williamson, Oprah curates an utterly classic read. And each chapter reflects a life lesson she has learnt along her own life's journey. This is a book that will teach you about humanity, while also grounding you, in an informative and highly entertaining way.
Choose Yourself! by James Altucher
The title itself – Choose Yourself! – already gives this book's central premise away. If you're being walked over and you're struggling to put yourself first, then James's writing is for you. Through real-life interviews and case studies, James illustrates how the world is varied and wide enough for any success story to take flight. All it takes is the act of investing in yourself – not in someone else. Easier said than done? Let James convince you otherwise.
ALSO SEE: The Secret To Making Life Changes
The Way of the Monk by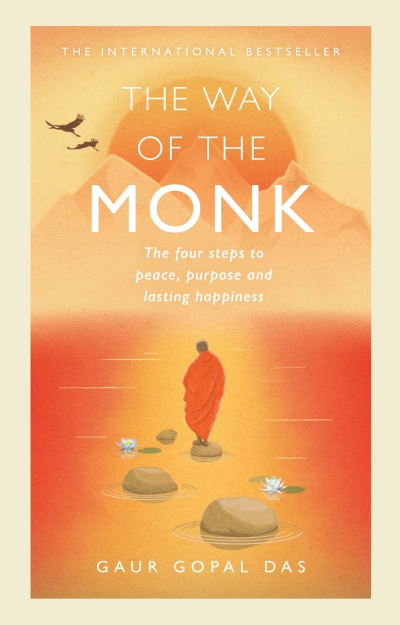 Do you feel as if your life is lacking purpose, balance, and a general sense of happiness? In his inspiring book, renowned motivational coach and Indian monk Gaur Gopal Das reflects on tackling modern-day anxieties with wisdom, laughter, and serenity. An instant international bestseller, this is a text you should undoubtedly add to your motivational books collection.
ALSO SEE: 11 Declutter Tips For A Cleansing New Year Clear-Out
Tiny Habits by BJ Fogg
In this intriguing read, BJ Fogg suggests that real, significant change actually starts with a host of small changes. According to BJ, nurturing a tiny new habit is the key to making a desirable new life goal stick. This means embracing a lifestyle where you no longer set impossible goals that will inevitably only make you feel guilty. Tiny Habits reminds readers that ultimate happiness is focusing on what you want to and like to do – not on what you should do or can't.