True crime podcasts are their own kind of beat. Sparing us from the graphics of televised versions, but enhancing our fear in the way only a good narrator can.
Many of us self-proclaimed detectives have all had the same thought – 'I could've solved this!' as we put together the puzzle pieces of a crime in our minds.
But, what would happen if we actually got the chance to?
If you haven't heard of Only Murders in the Building, you're in for a Rotten Tomatoes 100% acclaimed treat.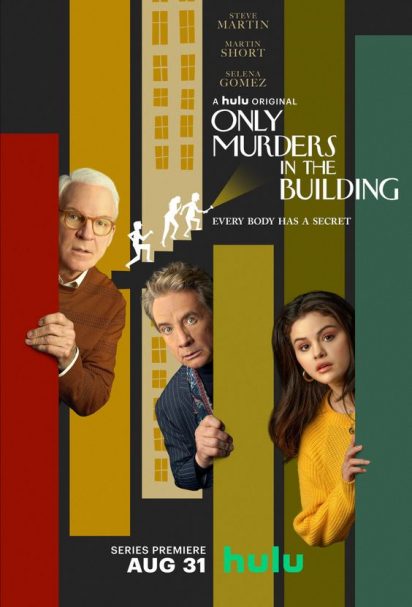 Three strangers who live in the same building are brought together by their love of true crime podcasts and the thinking that they'd be the better detectives themselves. When a fellow resident in their Upper West Side New York apartment building is murdered, the trio decide to test themselves at sleuthing – and get right into the thick of it as an entire building of secrets unfolds.
I love this Emmy-nominated show for a few reasons, and I'd love it even if it weren't Emmy nominated for these same reasons:
1. It does away with the obvious character tropes – we've got two retired men, ex-director Martin Short (Oliver Putnam) and former TV cop Steve Martin (Charles Haden-Savage) teaming up with millennial artist Selena Gomez (Mabel Mora).
2. It's comedic in a way that you, your mother and your younger sibling can all enjoy
3. It isn't gruesome to the point where you have to turn off your TV. There are some graphic scenes but they're far and few in between).
4. It's an ode to the unexpected friendships that the mystery genre often hasn't gotten right in recent times, and doesn't rely on one Poirot to be the brainchild of the investigation.
Beyond the clever plot twists, relatable characters and thrill of the genre, the two seasons of the loveable show will fill you with every emotion from joy to suspense. The storytelling and direction are both unique and familiar. Unique in the sense that we haven't seen them in a while, and familiar, at least to New Yorkers as an ode to local culture. Not to mention the artistry of the episodes (from concepts to theatre odes and silent pieces).
Better yet and perhaps most important, the social commentary is top tier in the kind of way that subtly crosses different, and very realm paradigms of current society. Here are my takes:
The perspectives of Oliver and Charles, and really all the characters who represent older generations aren't gimmicky. The emotional turbulences they have, from loneliness to that desire for community and usefulness are realised to be something we all face, no matter which era we were born into as Selena Gomez's millennial character Mabel comes to identify with.
Beyond their overlapping inner journeys, OMITB also tells the story of unexpected careers and offers a nod of inspiration to those who, like Charles and Oliver, feel they've exhausted all their avenues. It revisits the idea of second chances in a natural way, and reminds us that sometimes when we think we're out of the game, we're only just beginning.
As for the mysteries, they're clever and will have you pulling out your own detective board (or boards) in the way that any great genre ode does.
ALSO SEE: 
5 true crime documentaries on Netflix you should watch with the lights on
Feature Image: Pinterest