First dates can be both exciting and nerve-wracking at the same time. On the one hand, they offer an opportunity to get to know someone new and potentially embark on a journey of love and companionship, however, choosing the right setting and activity for your first date can make a significant difference in how well you connect and whether you leave a lasting impression.
There is still an ongoing debate whether the guy should choose the time place and activity for the first date but the preference is between you can your date. With the "usual" initial coffee date and lunch or dinner still on the cards, we were thinking about getting creative for the first date. There is nothing better than a good first day and hopefully there will be a second.
A first date doesn't need to be serious. It causal, fun and an opportunity to get to know one another. Here are a few different ideas for your next first date:
5 first date ideas
A scenic hike or cute walk
If you and your date are nature enthusiasts, a scenic hike or walk along the beach is a fantastic way to connect in a beautiful, serene setting. Choose a route that's suitable for all skill levels and offers breathtaking views.
This allows for uninterrupted conversation, providing ample opportunities to get to know each other while enjoying the great outdoors. Don't forget to pack a picnic with favourite snacks and drinks to enjoy at a picturesque viewpoint.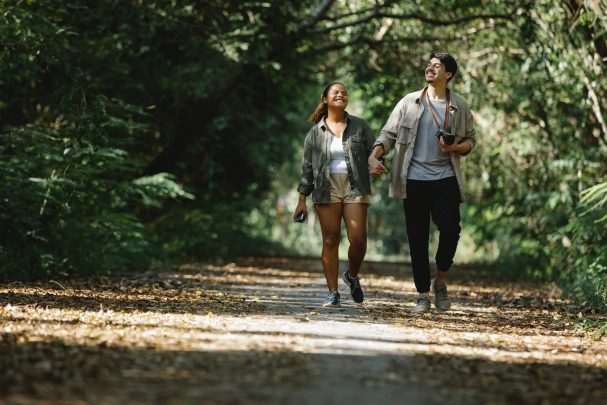 Explore an art gallery
Art has a unique way of sparking conversation and revealing different aspects of your personalities. Visiting an art gallery can be an intellectually stimulating and emotionally engaging first date idea. Strolling through the exhibits, discussing your favorite pieces, and even debating the meaning of certain artworks can create memorable moments and a deeper connection. Plus, art galleries often have quiet, intimate spaces where you can chat without distraction.
Cook a meal together
Cooking together is a fun and interactive way to bond on a first date. Take a cooking class of a food jam session. Preparing the meal side by side encourages teamwork and communication, and the shared satisfaction of enjoying a delicious homemade meal can set a positive tone for your date.
Attend a local event
Check out local event listings in your area, such as live music performances, food festivals, or or markets. Attending an event together can be a great way to break the ice and enjoy a shared experience. You can discuss your impressions and share your interests, all while immersing yourselves in the vibrant atmosphere of your city.
Stargazing picnic
There's something undeniably romantic about gazing at the stars, and a stargazing picnic is a perfect way to create a magical atmosphere for your first date.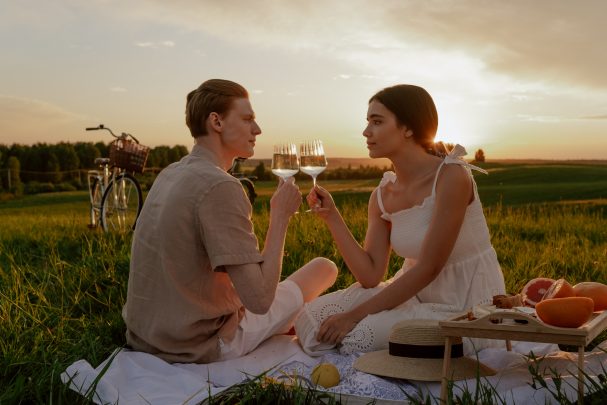 Other first date ideas:
Take a pottery class
Wine tasting
Breakfast date
Go ax throwing
Miniture golf (putt-putt)
Get ice cream
Bike ride
A sip and paint session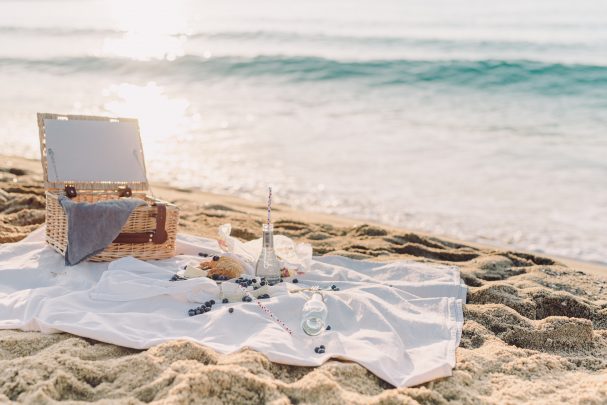 ALSO SEE:
Featured Image: Pexels