Sophie, 49, lives in London with her husband Henry, and their five children. She has also written several novels under her real name, Madeleine Wickham. Sophie's latest book, I Owe You One (Transworld) was released in February this year.
You can find it here.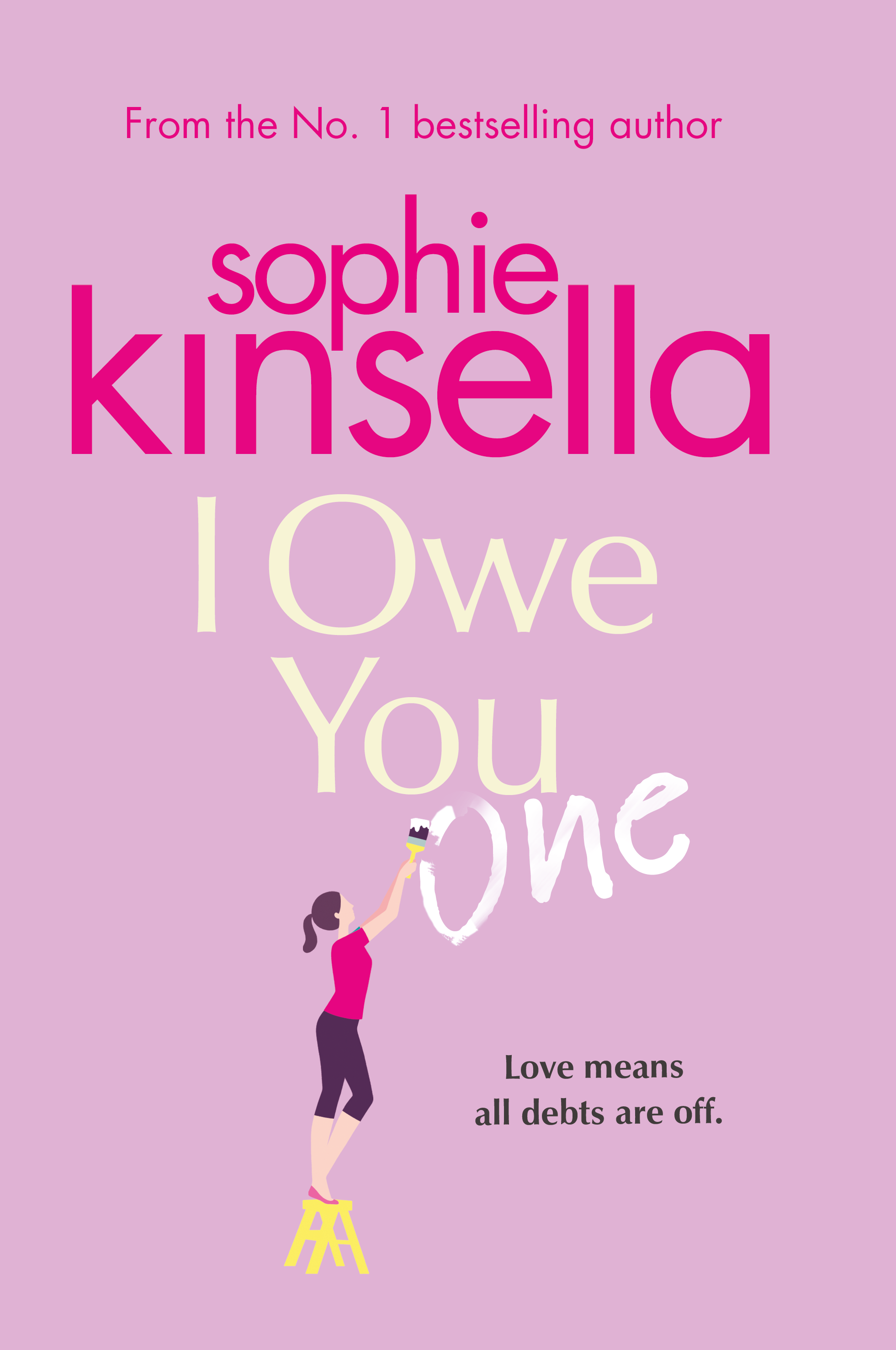 We sat down with the author for an interview about family life, inspiration and her writing process…
ALSO SEE: Author Interview: Jodi Picoult
How did you meet your husband, Henry?
Henry and I met on my first night at university. I went to a concert where he was singing Randy Newman's Short People and, when I heard him, I fell for him even though he dedicated the song to another woman in the audience. I love a man with a nice voice! We got married a year after I left university, where I'd studied economics. I was 21 and wanted a great big wedding with a huge pouffy dress with beading, lace and a train. My style reference point would have been the Ladybird Cinderella book!
How did you first get into writing novels?
I became a financial journalist, but realised I wanted to write a book. I was inspired by writers such as Joanna Trollope and Mary Wesley, but had no idea how to go about it. Back then, I wrote under my real name of Madeleine Wickham. I took a Jilly Cooper novel and broke it down chapter by chapter, noting what happened in each, to see how she did it. Then I started writing in my spare time. I'd come home from work and write all night and all weekend. It only took a few months to write my first novel, The Tennis Party.
What has one of the biggest moments in your career as an author been?
Being accepted by an agent, then selling my book to a publisher in an auction was the moment my life turned around. I was 24 and in a cloud of ecstasy. I'd looked up agents in the Writers' & Artists' Yearbook, a guide for writers on how to get published, and sent it out. When one actually took me on, I was blown away.
How do you plan your novels?
I love plotting a novel and have changed my methods over the years. Now I use file cards. I write down the plot twists on each one, then I jiggle them around on a table or board. I also type a chapter plan, then write it all out on file cards and look at it to get an overview – then do it again in more detail. So I have a lot of systems.
ALSO SEE: Bestselling Authors Share Their Top Writing Tips
Why the pen name?
I changed my name to Sophie Kinsella (Sophie is my middle name and Kinsella is my mother's maiden name) because the novels were so different to my Madeleine Wickham books, which have darker themes and characters. I had found a new voice and way of writing, and I found it addictive. Sophie is faster and funny, with a sense of the ridiculous that I never had before.
Where do you get your writing done?
When my eldest children were tiny, I'd write in the sanctuary of my bedroom. I always play loud music, which is a sort of barrier. That means I'm in my bubble of sound that no one can penetrate. Now, working with five children close to me is a bit of a challenge, so I have an office nearby. I might stay late if I'm trying to meet a deadline, or I might leave at noon when I've done my words for the day.
What is your greatest indulgence?
For a long time now, my greatest indulgence has been time rather than things. When I see a blank page in my diary, that's a treat. Then I love to head out with the family to somewhere like a foodie market and enjoy the experience. If I only have a free hour, then it's a glass of wine and a hot bath.
Who are your greatest supporters?
I have a handful of really great girlfriends, in which I'd include my two younger sisters. Partners are brilliant, but there's nothing like your friends. We've celebrated with each other, we've counselled each other, gone shopping and tried on clothes together. I feel part of their story and they're part of mine.