As another decade has ended, we thought what better time than now to look at some of the most memorable, bestselling books of the last ten years?
Everything from genre-defining debuts and celeb memoirs to long-awaited sequels have graced bookshelves since 2010. And some of them have been absolute gems!
Our books editor revisits 10 of the bestselling books of the last decade that have become absolute classics.
ALSO SEE: Audiobooks That Will Brighten Your Morning Commute
The Goldfinch by Donna Tartt
If you haven't heard of this renowned art-heist novel, then you may have seen its recent film adaptation starring Nicole Kidman. We recommend reading the book first – it's a tour de force.
In it, we meet Theo Decker who is orphaned after his Mom is killed in an explosion at the New York Metropolitan Museum where they're visiting. In the ensuing chaos, Theo grabs Carel Fabritus's painting The Goldfinch, which he never returns. This event marks the beginning of Theo's descent into crime.
*Available from R221 at exclusivebooks.co.za
Fifty Shades of Grey by E.L. James
Love it or loathe it, this controversial book is one of the fastest-selling paperbacks in history. It's been translated into 52 languages and has also become a successful film franchise starring Dakota Johnson and Jamie Dornan.
Basically, sex sells – or so it seems as we follow the relationship between college graduate, Anastasia, and businessman, Christian Grey. As much as Christian warns Anastasia to stay away from him, she finds she can't. Christian's darkest sexual secrets are later revealed and things get a little steamy as they embark on a passionate love affair.
*Available from R180 at exclusivebooks.co.za
One Day by David Nicholls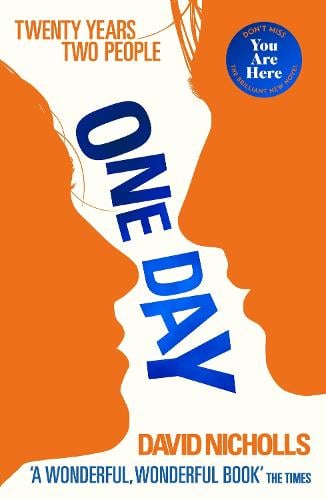 This novel offers a beautiful love story. Emma and Dexter meet for the first time on their graduation night before going their separate ways. They wonder where they'll be a year on from that day, so they meet every year on the same day for 20 years.
Made into a romcom starring Anne Hathaway, this is one of those bestselling books that's sure to be a permanent fixture on your shelf.
*Available from R232 at exclusivebooks.co.za
ALSO SEE: The Best Wellness Books From Our Favourite Celebs
Eleanor Oliphant is Completely Fine by Gail Honeyman
This debut about a young woman who lives a very simple life shows how one simple act of kindness can change everything. As she gradually lets people in, she wonders whether change can in fact be a good thing.
Challenging the notion of loneliness with humour and empathy, Gail Honeyman's book was the tonic we all needed.
*Available from R299 at exclusivebooks.co.za
Gone Girl by Gillian Flynn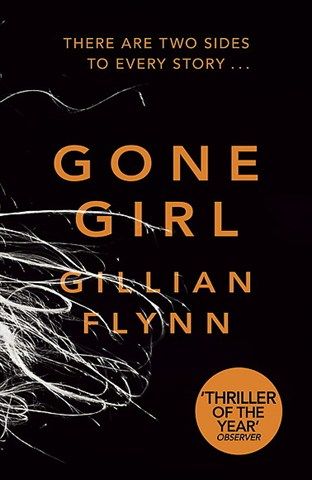 Gone Girl seemingly kick-started the domestic noir genre, which saw an influx of thrillers featuring unreliable female narrators.
When Amy Dunne disappears, there are a lot of questions her husband Nick Dunne attempts to answer. Nick becomes the prime suspect, but in this high-anxiety thriller, not everything is as it seems. Is Amy genuinely missing from what we soon see is a toxic marriage?
It's topped several bestselling books charts! So, it's no surprise that Gone Girl was also made into a major film starring Ben Affleck and Rosamund Pike.
*Available from R200 at exclusivebooks.co.za
The Miniaturist by Jessie Burton
This beautifully written debut novel marked Jessie Burton out as one to watch. In its first year of publication, it sold over 1 million copies and was later made into a BBC drama.
Set in 17th-century Amsterdam, 18-year-old Nella Oortman arrives in Amsterdam to begin her new life as the wife of illustrious merchant trader Johannes Brandt. But, when she knocks on the door of her new home, Nella is met by his sharp-tongued sister, Marin.
When Johannes does appear he presents her with a cabinet-sized replica of their house. In it, she begins to discover the pieces reflect their real-life counterparts in unexpected ways. For its sense of atmosphere and exquisite writing alone, The Miniaturist is a standout novel.
*Available from R195 at exclusivebooks.co.za
ALSO SEE: Novels From The Booker Prize Longlist You Have To Read
Becoming by Michelle Obama
The former First Lady recalls the challenges of her childhood and her determination to succeed as a student in this extraordinary memoir.
A superbly written insight into the life of a determined woman who yearns for justice and equality.
*Available from R407 at exclusivebooks.co.za
The Testaments by Margaret Atwood
Margaret Atwood's 1985 hit, The Handmaid's Tale, is now watched by millions in its TV adaptation. So, despite the long wait, the sequel, The Testaments, was never going to be anything other than a publishing sensation and another one of her bestselling books.
*Available from R360 at exclusivebooks.co.za
Me Before You by Jojo Moyes
This life-affirming tearjerker deserves its recognition as one of the most memorable books of the last decade. After Will Traynor's motorcycle accident took his desire to live away, he never expected someone could bring colour and joy into his life again. But, that's exactly what happens when Lou Clarke loses her job and sets out to show him that life is still worth living.
The subject matter of this book is dealt with so sensitively and you'll be glad you've read it.
*Available from R200 at exclusivebooks.co.za
Where The Crawdads Sing by Delia Owens
Delia Owens is the co-author of three internationally bestselling nonfiction books about her life as a wildlife scientist in Africa. One of those bestselling books includes Cry of the Kalahari.
Her debut fiction novel Where The Crawdads Sing has also become an international sensation. Reese Witherspoon even pegged it for her Hello Sunshine Book Club.
The novel follows Kya, a young girl who was abandoned in the marshes of the North Carolina coast. Her survival remains a rumour until a dead body is found near her dwelling. Suddenly, the locals suspect Kya is alive and involved in the murder. A gripping, atmospheric tale.
*Available from R206 at exclusivebooks.co.za
ALSO SEE: The Best Books Of 2019 To Add To Your 2020 Reading List