Is your home office desk is disappearing under a mountain of papers and loose stationery? Are the kids toys seemingly overflowing into every room in the house? Is the garage becoming a bit of a headache? If you're not naturally inclined to organisation, you might need a little help to do it. Nothing does the trick like some cute storage buys. Here are some smart storage solutions that will bring a little joy into decluttering.
Not your average crate
Crates are an age-old simple storage solution. They allow for neat piling up and visibility so you don't have to wonder what's inside. But it is 2022, you don't have to choose the stock-standard hardware store black crates! These practical Foldable Storage Crates, R99.99 to R199.99 on Typo are the number one cute storage buy for the modern home. They come in a variety of colours that you won't be ashamed to have assembled on your open shelves.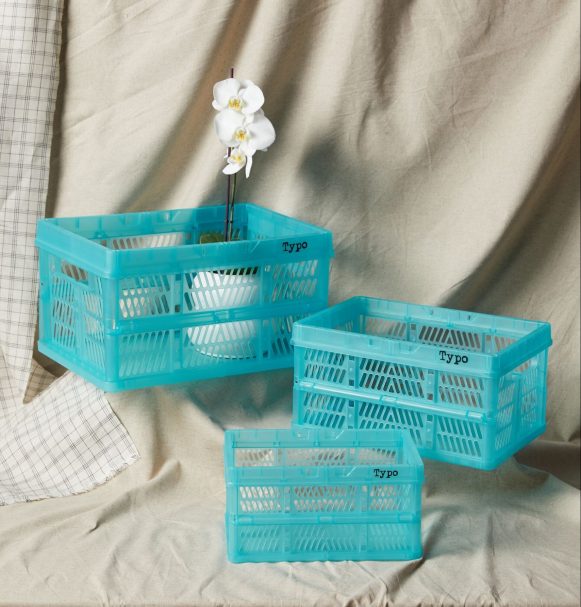 Refresh your desk
Long gone are the days of trying to find your favourite pen in an old jar of stationery. Now you can keep your stationery organised, and easily accessible, with desk organisers that will keep your desk looking cute. Like the 6-Tier Multi-function DIY Wooden Pen Holder from Takealot, R599, whose design is inspired by vintage printers trays.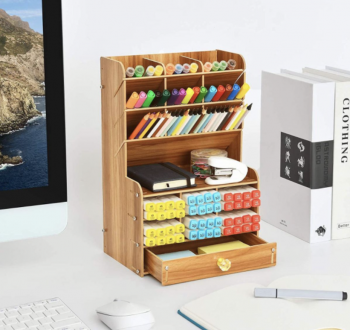 The basket is your best friend
Nothing beats a beautiful basket when it comes to cute storage. It is a classic that fits effortlessly in every room and every home. Be it for storing blankets and extra linen, socks and underwear or even wood beside the fireplace, a good basket is a piece to invest in. We love the Abaca Basket Range and Calabash Basket Range from Weylandts. But you could also visit your nearest farmers market or search your community Facebook group to search for a local small business alternative.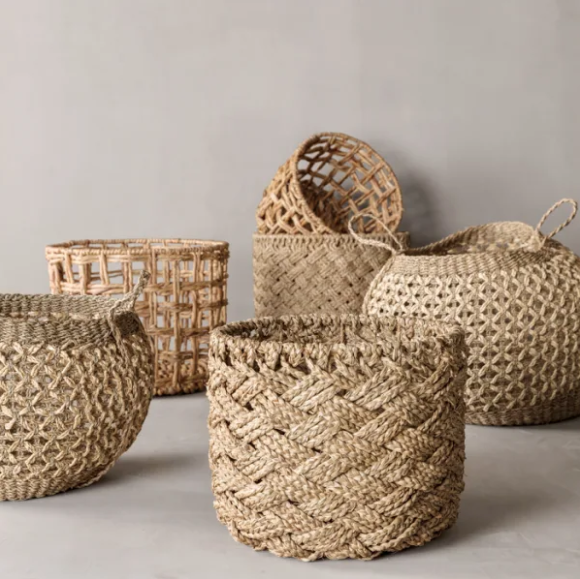 Keep the kids gear in order
Kids bedrooms and play areas deserve cute storage. The House Shaped Storage Cupboards, R3 865 from Ma Petite are the glorious answer. The front doors of these sweet cupboards hide whatever you want behind their white acrylic windows and door cut outs.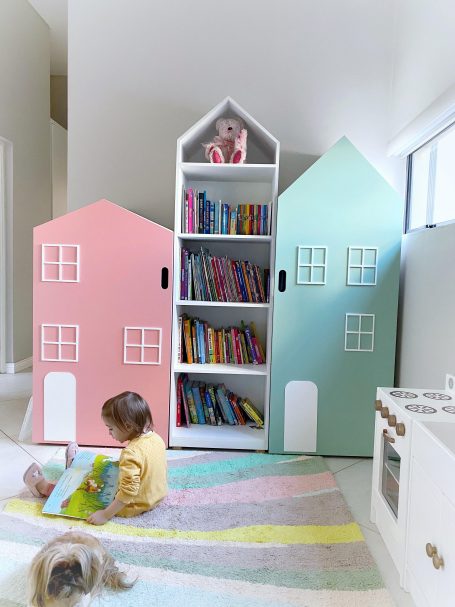 ALSO SEE 5 NEW WAYS TO USE TILES AS DECOR RATHER THAN FLOORING 
Cover image from Typo of Foldable Crates.