Levelling up and standing on its own within the percussive massage category, the newly redesigned, lightweight and versatile Hypervolt Go 2 is built to increase people's range of motion with just a five minute treatment each day, and has secured its spot as the ultimate portable percussion massager to hit the wellness market. Would you like to win one? Keep reading!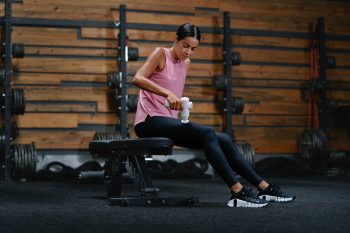 The Hypervolt Go 2 completes the company's range of powerful percussion devices including the recently launched Hypervolt 2 and Hypervolt 2 Pro, all of which help everyday users and pro athletes alike massage away stress and muscle tension from the palm of their hand.
As the Official Recovery Technology Partner of the Springboks in South Africa and well as the Official Recovery Technology Partner for the IRONMAN globally, Hyperice continues to help those move better and continue to do what they love, more.
For over 10 years, Hyperice has been relentlessly focused on developing innovative products to help people across the globe move and live better; just ask Selvyn Davids and Siviwe Soyizwapi of the Springbok Sevens squad who frequently use these suite of products for better recovery and conditioning.
"The Hypervolt Go 2 offers a unique combination of performance and portability for the wellness-minded consumer," said Jim Huether, CEO of Hyperice. "Designed for the everyday go-getter, the Hypervolt Go 2 is a wellness essential – perfect for everyone who is moving at home or on the road and wants to be at their best every day."
"The Hypervolt Go 2 is the result of our 'design first' approach to creating a product that looks as good as it feels. We wanted to design a product that people would want to take and use everywhere they go," said Anthony Katz, Founder and President of Hyperice. "With this newest addition to the Hypervolt family, the Hypervolt Go 2 offers more choice, to more people, in more places than ever before."
Wellness that moves with you…
The new Hypervolt Go 2 has a sophisticated design that features minimalistic looks with an arctic-grey finish and feels great in your hand and on your body. It is built to last, with high-quality materials and intuitive ergonomics. The Hypervolt Go 2 is designed to move conveniently wherever users are headed and includes features such as:
Patented QuietGlide® technology for near silent operation
Improved airflow and ventilation
New LED speed sensors and back button control
New ergonomic handle
Battery level LED band
Three speeds of powerful percussion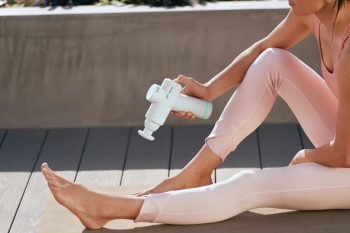 Katz continues:
"Our mission from the beginning, was to put a percussion device in as many hands as possible. To do that, we need to continue to design products that are accessible to the widest possible audience of users. We also know, with the world opening back up, people are constantly on the move, and space can oftentimes be limited, so the smaller you can make the device, the more places you can take it, the more you can use it. Hypervolt Go 2 represents the next step towards achieving that goal."
"At 50 years old and with 11 world titles, this phase of my career is about longevity and maintaining a competitive advantage," said Kelly Slater, Pro Surfer and Hyperice Athlete-Investor.
"To be my best when I'm competing, I have to also feel great no matter where I am, which is why I never leave home without the Hypervolt Go 2. It's the ultimate in portability, it's dead silent and it comes in clutch whether I'm preparing for a major event or  just managing everyday aches."
Where to find yours?
The Hypervolt Go 2 will retail for R3999.00
South Africans can purchase Hyperice products at the following retailers: TakeAlot, Totalsports, CycleLab, The Pro Shop, Gear4U.co.za, EveryShop, Ebucks and Momentum Multiply.
Stand a chance to win one!
Fill in the form below for a chance to win a Hypervolt Go 2 of your own!
Entries close by 31 Jan 2023.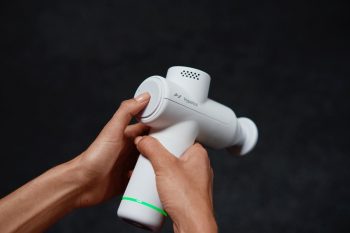 ALSO SEE:
Feature Image: Supplied