Andene Thomson, founder of Healthy Girl and one of SA's leading health and fitness personalities, has been selected to partner with US-based fitness conglomerate, MYOKORE, as the exclusive launch partner for its brand-new, top-of-the-range Hevia Resistance Band.
The band, which will be branded with and given Healthy Girl's unique look and feel, has been designed using a scientifically-formulated and eco-friendly rubber enclosed by a functional sleeve; preventing the band from rolling off your leg, pinching your skin, pulling your hair or digging into your body. The sleeve also keeps sweat off the rubber band and acts as handgrips to pull the band over your legs.
As a passionate advocate for self-love and balanced living, Andene's Healthy Girl brand offers women group coaching, online training classes, nutritious recipes, as well as an online shop with a range of Healthy Girl Food products in Dischem stores, including the new Healthy Girl TheraBand.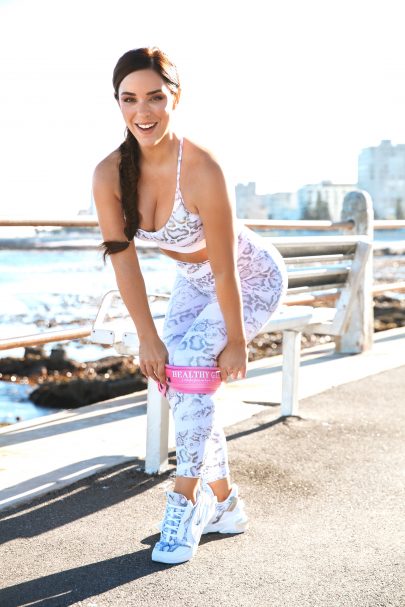 "It has been such an honour and a very exciting opportunity for the Healthy Girl brand to partner with MYOKOR in bringing this amazing technology to South Africa," says Andene.
"The Healthy Girl bands are the perfect add-on to any workout – especially for leg work and really getting that booty activated. They are also light and easy to travel with – making training while on holiday, or at home, so much easier. Plus, every girl needs a splash of Healthy Girl's signature pink in her gym bag."
MYOKORE's Joshua Hunter is the brains behind the Hevia band technology and the fitness firm's primary designer and engineer. Coming from a background in aerospace engineering at NASA, coupled with his days as a former collegiate athlete, the Hevia resistance band has been reviewed and recommended by a plethora of leading global fitness sites.
"We are thrilled to be working with Andene to launch our product in South Africa. Her Healthy Girl philosophy aims to inspire, uplift and empower women on their journeys to becoming healthy which is the exact match for MYOKORE's philosophy of; Any Body, Anywhere," says Joshua.
On sale from 15 March 2021, the Healthy Girl bands will be available exclusively on www.healthygirl.co.za
So go on ladies, kick start your journey to a healthier, happier you!
YOU COULD WIN!
Healthy Girl is giving away an amazing hamper that will include a set of three HG therabands, 30-minute consultation with Healthy Girl and HG Foods to the value of R1500!
Here's what you need to do:
Look out for the Healthy Girl post on our Instagram page (Post will be posted anytime around the 21 May – 25 May)
Like and comment on the W&H X Healthy Girl Foods post: Tell us what you're favourite Healthy Girl snack!
Follow Healthy Girl Foods & Healthy Girl on Instagram: Healthy Girl foods (click!) & Healthy Girl (click!)
Use the hashtag: #healthygirl & #healthygirlfoods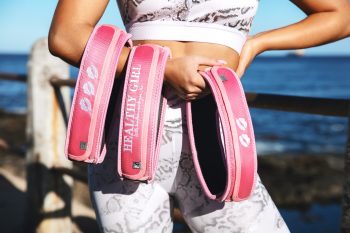 Disclaimer: Competition runs until 30 June 2021 | Ts&Cs apply | Location: SA