We all know the signs of ageing – sagging, thin, dry and wrinkled skin that's lost its elasticity and has a poor complexion. We attribute this to the loss of hydration, collagen, elastin and vigour. Now, one's initial inclination might be to try to treat these symptoms directly (which is what most conventional treatments do), but the truth is that there are deeper underlying causes for ageing.
Years of "attacks" by external factors, such as damage from sun exposure, toxins, chemicals and free radicals in the world around us, combined with the intrinsic factors (such as a slowdown in normal processes and the various physiological changes your body undergoes over time) to trigger a general slowdown in individual cells. These "damaged" cells pass their less-than-optimal characteristics onto new cells, causing a cascade of damage and degeneration over time.
To truly tackle the signs of ageing head-on, we need to look at the root causes of ageing and how they can be treated or avoided:
Three Root Causes of Ageing
Cells stagnate, become inactive
Chronic inflammation deteriorates skin cells
Damaging enzymes increasingly ravage skin cells and structures
Help is on the way
We all experience these aggressors from time to time, and eventually, they take a toll on our skin. But, while these causes of ageing are often nearly impossible to avoid in daily life, there is help in the form of Lamelle's Dermaheal range.
Dermaheal by Lamelle Research Laboratories targets these root causes of ageing to end the cycle of damage and degeneration, restoring youthful balance and function to each skin cell. The range treats lines, wrinkles, sagging skin, poor complexion, rough skin texture — the signs of chronic and premature ageing, including photo-ageing.
The Dermaheal range consists of a variety of products including the Dermaheal Ultra Renewal Cream, Dermaheal Renewal Cream, Dermaheal Cellular Repair Cream, Dermaheal Foaming Cleanser, and Dermaheal Eye Regeneration Plus Cream.
Learn more at www.lamelle.co.za.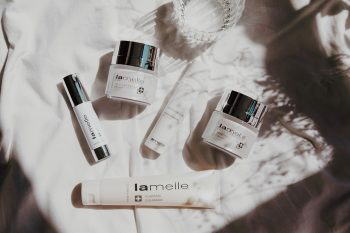 We're giving you the chance to WIN a Lamelle Dermaheal skincare hamper valued at R2 510.
For a chance to WIN, fill in the form below before 22 December.
By entering, you agree to the T&Cs and agree to receive digital communication from Woman&Home Magazine.