There's something about being complimented on your scent that feels incredibly special. And when you're wearing the Kate Spade New York perfume those compliments are sure to come. It may only be a year old but I do believe this modern-floral darling is going to be a perfume that will become a classic.
The scent
With tops notes of citrus, bergamot and wild strawberry the Kate Spade New York perfume embodies the energy and grace of the women who wear it. It's a vivacious scent that makes me feel surrounded by all the femininity and excitement of springtime. Perfumer Marie Salamange has said, "My objective was to capture the unique scent of this lush and extremely elegant red fruit to feature joyful femininity, sublimated by gorgeous rose essence, the queen of flowers".
The floral side of the Kate Spade New York perfume is balanced by the velvety base notes of ambroxan and cashmeran. It's a rounded sensual finish that transcends the scent from being 'girly' to 'womanly'. 
Each note is designed to celebrate and enhance your body's unique chemistry.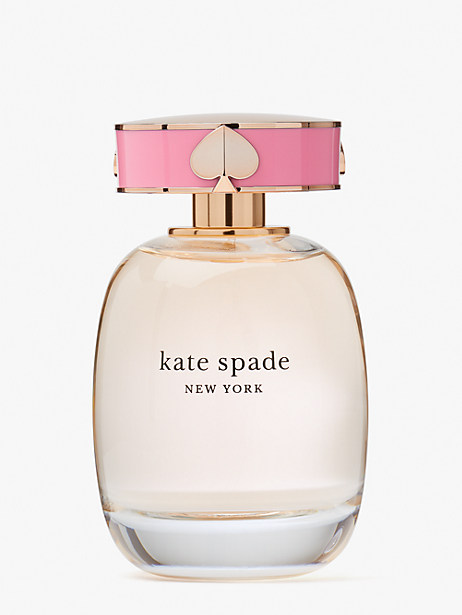 What I love about it
Wearing the Kate Spade New York perfume makes me feel vibrant. There is youth in the scent, but the base exudes a feminine confidence – reminiscent of an older Carrie Bradshaw-type. While the notes are all rather bold, Marie Salamange has managed to keep the overall aura soft. And have I mentioned the compliments I receive yet?
My bottle was gifted to me by my mother on my birthday. It serves as the perfect gift between mother and daughter, grandmother and granddaughter or from friend to friend. Not only is perfume that little something special we don't always think to get ourselves. It's a mood boost in a bottle and if you're gifting the Kate Spade New York perfume, it's the gift of joy in every spritz.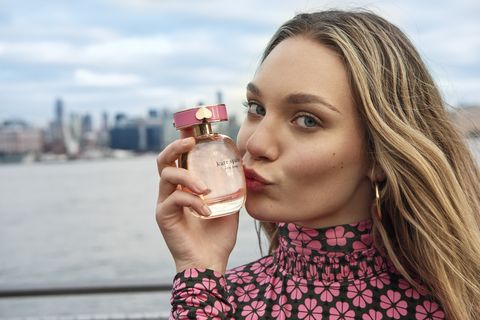 You can purchase the Kate Spade New York perfume at most good retailers, including Clicks, Dischem, Edgars, Foschini Beauty and Truworths. Shopping for a present? Look out for the cute gift sets!