Did you know that the way to achieve healthy hair starts at your scalp?
When your scalp is loaded with dead skin and product build-up, it becomes a challenging scenario for your hair to thrive in. The solution? Get yourself a scalp brush!
With most of our focus usually going toward styling,  it's easy to overlook the importance of treating your scalp. So let's start at the foundation, and chat about how a scalp brush can change the game when it comes to your hair health.
ALSO SEE: Why should you shield your strands with heat protectant before styling?
The beauty of the scalp brush
The scalp brush is a nifty handheld gadget that doesn't only elevate your hair-washing routine but also improves the overall health of your hair by unlocking the many benefits of the scalp massage. If you've ever popped to the salon for a wash, cut and style, you'd know the luxe feeling of a scalp massage.
Now you can do it at home, with a scalp brush. These are the benefits you'll be cashing in on:
Stimulates your scalp
One of the primary benefits of using a scalp brush is its ability to provide an invigorating scalp massage while you're shampooing your hair. The gentle bristles of the brush stimulate the nerve endings in your scalp, promoting blood circulation and nourishing the hair follicles.
This increased blood flow aids in delivering essential nutrients and oxygen to the hair roots, contributing to healthier hair growth.
Deep cleanses
Using a hair shampoo brush amplifies the cleansing power of your favourite shampoo. The bristles work to lift away dirt, oil, and product buildup from your scalp and hair more effectively than using your fingers alone. By deeply cleansing your scalp, a shampoo brush helps to prevent clogged hair follicles, reduce dandruff, and promote a healthier environment for hair growth.
Exfoliates and gets removes dead skin cells
Over time, dead skin cells can accumulate on the scalp, leading to itchiness, flakiness, and even hindered hair growth. The gentle exfoliating action of a scalp brush helps to slough off these dead cells, revealing a healthier, fresher scalp underneath.
By removing this product buildup, a scalp brush creates an optimal environment for your hair follicles to thrive.
Reduces hair loss
Hair loss can be a distressing issue. While a scalp brush cannot magically solve all hair loss problems, it can play a supportive role. Regular use of a scalp brush helps to improve the strength of your hair roots by stimulating them and promoting better circulation.
By minimising breakage and strengthening the hair strands, you may notice a reduction in hair loss over time. Massaging your scalp can help increase blood circulation, positively impacting your hair and scalp to promote hair growth too.
It's so relaxing!
Taking care of your hair and scalp should not be a chore but rather a soothing ritual to indulge in. The gentle massaging sensation provided by a hair shampoo brush can be incredibly relaxing, helping to alleviate stress and tension. It offers a few moments of self-care and pampering, turning an everyday task into a spa-like experience within the comfort of your own bathroom.
How to use a scalp brush
Using a scalp massager is rather simple but you must still take caution to not damage any hair follicles. Rest the brush on your scalp during shampooing, and gently create circular motions as you wash. You can also comb the brush through your hair, but ensure that there is gentle direct contact with the silicone bristles and your scalp.
Tip: This is great in the shower, but can be done on dry hair as well.
Our fave scalp brushes, tried and tested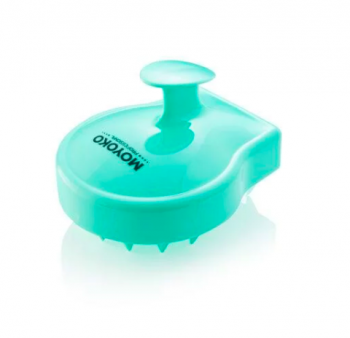 Moyoko Scalp Brush by Mycro Keratin for R199.
Fashion Ed's fave: "A significant change was seen when I used this brush. My scalp felt clean and lighter, my hair had a healthy appearance and my hair loss was substantially less after showering."
Shop more scalp brushes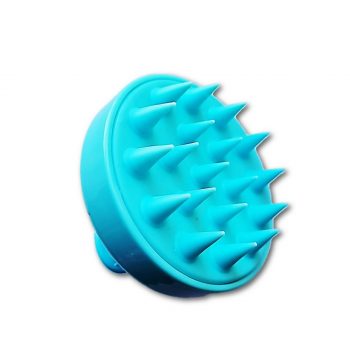 Silicone Scalp Brush from Takealot for R113.
ALSO SEE: Hair loss – is it my Olaplex haircare, or is it me?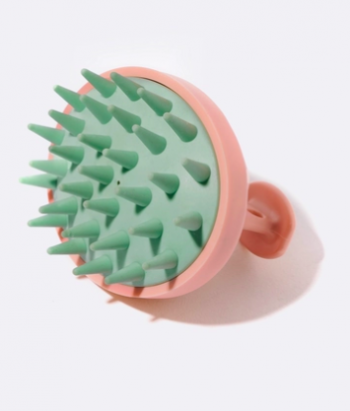 Scarlet Hill by Mr. Price for R20.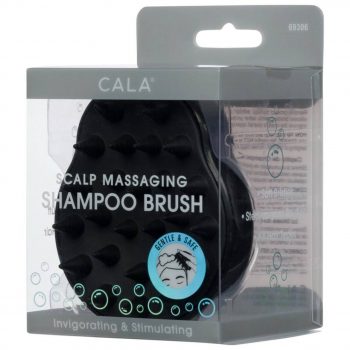 On your next trip to the hair care aisle, grab a scalp brush and embrace all the magic behind a good scalp massage on the next hair wash day.
ALSO SEE:
Featured Image: Getty