It's all very normal for the colder months to create a bit of a disruption with your skin. A duller and drier complexion is a common issue, but easily solved. As long as you have the right winter moisturiser on hand! No matter your skin type or age there is the perfect moisturiser waiting to be added to your skincare routine. Take a browse below and you'll be on your way to brighter, plumper, more hydrated and nourished face.
Afari Brightening Elixir
This is the W&H Beauty Awards winner for Best Brightening Serum. It is packed with radiance-boosting ingredients. It's a nourishing creamy serum that can be used both day and night. With daily, continuous use, it will leave skin visibly brighter, more even, and radiant.
Our Beauty Awards judge, Renee de Wit raved this local winter moisturiser. 'Easily absorbs, visible results – love this product!' she said.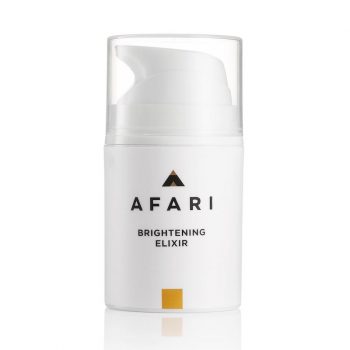 Neutrogena Hydro Boost Water Gel
This gel makes the perfect winter moisturiser for oily and combination skin types. This is my personal daily moisturiser – even in winter – as I have an oily skin.  My skin loves how super light and airy it is. But because it is made with a Hyaluronic Gel Matrix I still get long-lasting intense hydration. The refreshing formula will also preserve the moisture barrier, giving you smooth, supple and happy skin all day long.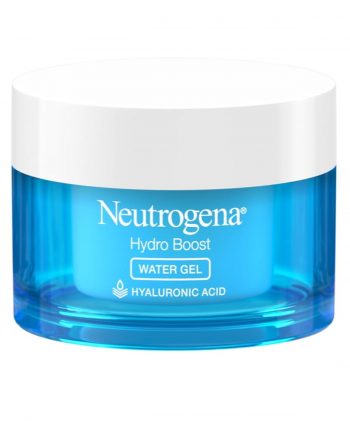 Skin Creamery The Balm
The gorgeous solid oil blend of local botanicals including marula, prickly pear seed and baobab just melts into your skin. It's the best SOS treatment to keep close during the winter months to save dehydrated face, heels, lips and cuticles. The multi-purpose beauty balm hydrates, calms redness and irritation with added antioxidant-rich blue Spirulina. And don't worry, the blue colour totally disappears!
Find it at Wellness Warehouse, R345.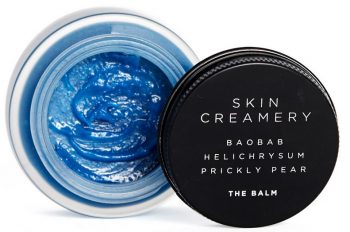 The Ordinary Natural Moisturising Factors + HA
Natural Moisturizing Factors (NMF) are elements that keep the outer layer of the skin protected and well-hydrated. NMF are made up of naturally occurring compounds found in the skin. This includes compounds like multiple amino acids, ceramides, glycerin and hyaluronic acid.
The nourishing formula helps create a barrier to protect the deeper layers and to keep skin hydrated. It is a great no-frills winter moisturiser for normal and combination skin.
Find it at takealot.com, R429.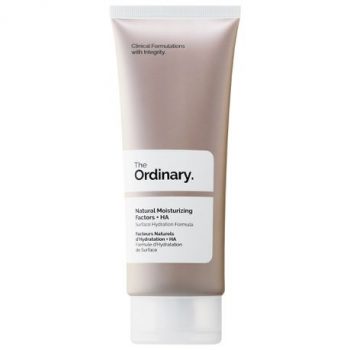 Estée Lauder Advanced Night Repair Serum
We love this comprehensive and revolutionary formula. In fact, it was named 'Most Iconic Product' in the skincare category of our Beauty Awards! The deep- and fast-penetrating serum reduces the look of multiple signs of ageing. All while keeping skin radiant and plumped with hydration. This is not just any winter moisturiser.
Our Beauty editor and judge Leandri de Kock said it is 'probably one of the most restorative products ever made with the ability to renew skin overnight. It's just everything you want from a product in one beautiful bottle.'
Find it at Woolworths, R1 795.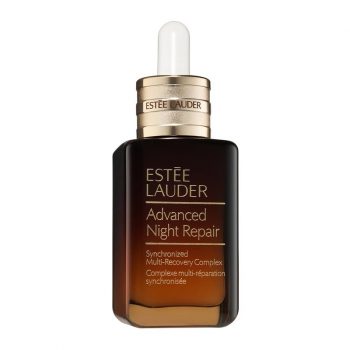 lelive the du-pont
This lush – and local – winter moisturiser reaches the deeper layers of the skin to provide extreme hydration and renewal. It's all thanks to the African botanicals and plant-identical active ingredients. Like shea butter, squalene, hyaluronic acid, turmeric, baobab, marula and rosehip oil.
A rich solution for ageing skin, or for colder days when your skin needs an extra boost. And even with all that nourishment and moisturising, there is no greasy feel! With Amanda du-Pont's – founder of lelive – name on it, you know you can trust it.

Cover image by Cotton Bro on Pexels.
ALSO SEE: