Natural skincare and body-care has long been on the rise.  Everyone from celebrities like Kourtney Kardashian, Ashley Graham and Jessica Alba to co-workers and teenagers are making the swap one product at a time. These days its all about finding a more natural and safer alternative to antiperspirant. The answer lies with aluminium-free deodorants.
Antiperspirants vs deodorants
While we tend to call everything we put under our arms a 'deodorant' this is in fact incorrect. There are two varieties: an antiperspirant and a deodorant. Antiperspirants contain aluminium which block sweat glands and prevent them from releasing sweat. Deodorants do not contain aluminium and are focused on blocking odour, rather than blocking sweat. Deodorants will contain antibacterial ingredients that work to kill odour-causing bacteria that live off your sweat.
Why the move away from aluminium?
When we use antiperspirants a small amount of aluminium is absorbed through the skin. Some studies have attempted to link the absorption of aluminium to breast cancer and Alzheimer's, however the science isn't completely verified. One scientific paper, The Health Effects of Aluminium Exposure notes that 'although aluminium is absorbed through the skin, the penetration rate of aluminium chlorohydrate following the dermal application of antiperspirants is extremely low at around 0.01% and up to 0.6% in pre-damaged skin.'
In the end, while the science is a bit murky, if you can afford to be on the safe side then why would you choose something potentially dangerous? Natural ingredient, aluminium-free deodorants also promise to be gentler on the skin while keeping you smelling fresh. If you haven't made the swap already, don't sweat it – we've done the testing!
Here's the products that really work!
T'eo Deodorant
Once you get over the idea of using deodorant in bar form (which has the bonus of being plastic-packaging free), T'eo Deodorant from Lush, R125, is a great gender-neutral option. Loaded with tea tree oil, a fresh scent that is also antibacterial, it helps keep underarm scents in control without being overpowering.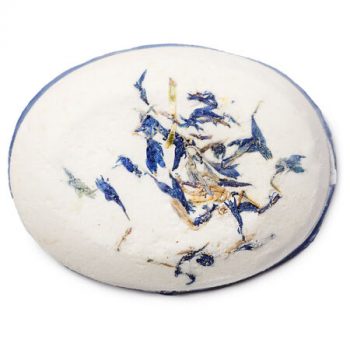 Wild Rose & Vanilla Roll-On Deodorant
This one is an ideal post-shave soother. An aluminium antiperspirant can be even more damaging to broken post-shave skin. Choosing a deodorant made with nourishing ingredients though can be beneficial. The Earthsap Wild Rose & Vanilla Roll-On Deodorant from Faithful To Nature, R69,99 is an example. It contains rose oil, a natural anti-inflammatory and anti-irritant.
Sage Mint Deodorant Roll-On
The experts in natural skincare and body-care bring us Dr. Hauschka Sage Mint Deodorant Roll-On available at Clicks, R325. It offers long-lasting underarm control that dries quickly and brings a fresh cooling effect.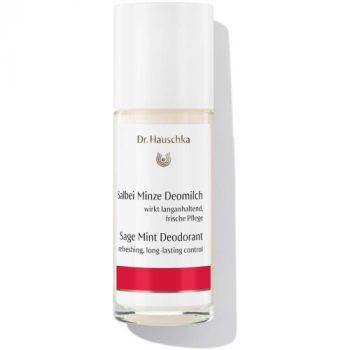 Cedar Lime Deodorant
A local aluminium-free deodorant gem can be found in Natural Yogi Deodorant Cedar Lime available from Faithful to Nature, R59,99. This is a silky, all-natural balm. It allows for natural detoxification (sweating) without the smell, by creating a pH environment that is hostile to nasty odour-causing microbes.
Bio Organic Deodorant Balm
Suffer from sensitive skin? You nee to turn to Nuxe Bio Organic 24hr Sensitive Skin Deodorant Balm from Woolworths at R335. It's extremely effective at neutralising sweat smells while keeping your skin happy.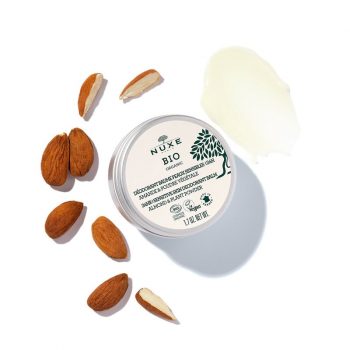 ALSO SEE 5 WAYS TO BEAT BAD BREATH