Unlocking the secrets to mesmerising eyes starts with a dash of mascara…
In the realms of beauty, mascara reigns as the ultimate wand of transformation. Whether you're a makeup maven or just dipping your toes into the world of cosmetics, our guide to applying mascara like a pro is your passport to a quick beat transformation. Let's level up that gaze with gorgeous full lashes. Here's how: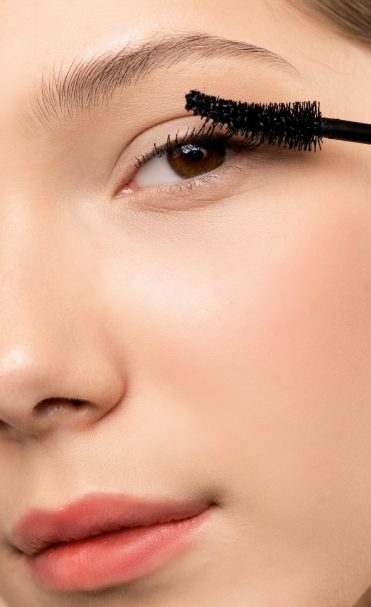 First, know your mascara
When you're shopping for a new mascara, there are 3 things to consider:
Formula: You might need a gentle formula for sensitive eyes or a nourishing formula for dry eyes.
Brush: A larger applicator is better for adding volume and thickness, while a smaller brush is better for getting to the inner and outer corners of your eyes.
Skin type: Look for a mascara that is long-lasting and doesn't budge if you have oily skin. If you have dry skin, however, prioritise a moisturising formula.
Are you going for long lashes?
Do you want long, fluttery lashes? Lengthening mascara is your go-to option. This type of mascara contains special fibers that extend the appearance of your lashes. The formula typically works by coating each lash with these tiny fibers that cling to the natural lashes, creating the illusion of added length. Perfect for short lashes!
Try this lengthening mascara: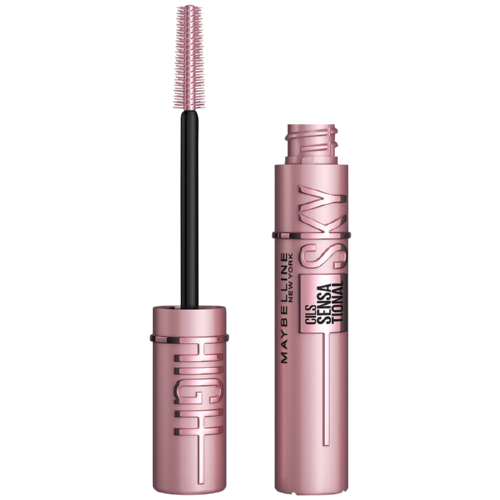 Maybelline Sky High Mascara – R199,95
Tip: For the best results, wiggle the mascara wand at the base of your lashes and gently sweep it upward in a zigzag motion.
Are you going for dramatic lashes?
Love a full, dramatic lash? Volumising mascara is the answer. This type of mascara features a thicker formula that adds volume to your lashes, making them appear more plump and intense. Perfect for thin lashes!
Try this volumising mascara: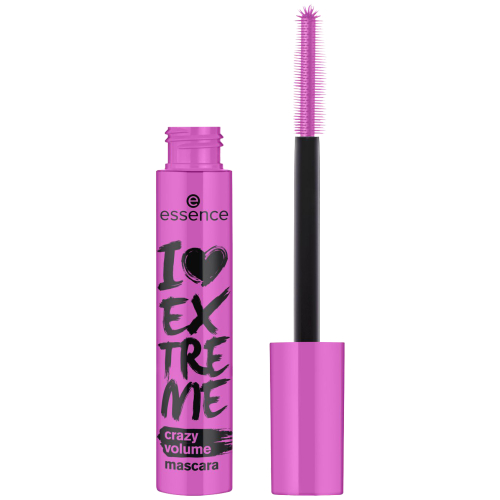 Essence – I Love Extreme Crazy Volume Mascara R75,95
Tip: Look for a mascara wand with bristles that are closely packed together to ensure even distribution of the product. Turn up the oomf  by applying a few coats, focusing on the roots of your lashes. Wiggle the wand gently to separate and lift the lashes.
Cured for days
If your lashes are naturally straight and you want a more lifted look, curling mascara is the perfect choice.
Curling mascaras often contain special fibres that help hold a curl in place for an extended period. To get the best results, start at the base of your lashes and gently wiggle the wand upward, giving your lashes a natural curl. Perfect for straight lashes
Tip: For a more defined curl, use an eyelash curler before applying mascara.
Curve the waterworks
Waterproof mascara is an essential option, especially on rainy days, during workouts or tear jerking emotional moments. Waterproof mascara is designed to withstand water, tears, and humidity, ensuring your lashes stay intact throughout the day.
Try this waterproof mascara: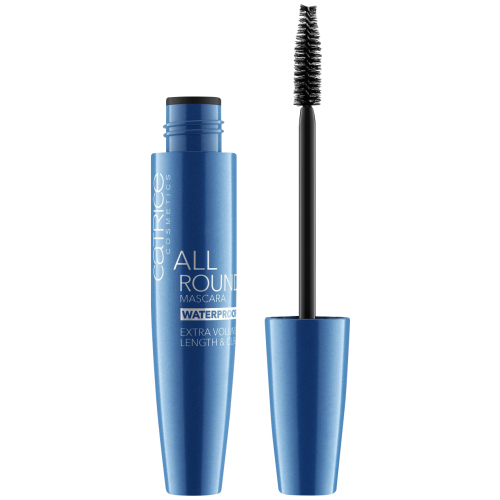 Catrice Allround Mascara Waterproof R88,95
Tip: Waterproof formulas can be more challenging to remove, so use a good quality eye makeup remover for gentle cleansing.
ALSO SEE: TikTok's latest viral make up trend: latte make up
What about the wand?
Use straight mascara wands for easier access to small lashes and inner eyelid lashes. You can also hold the brush at different angles to fully coat the lashes.
Curved brushes and tubing mascaras are perfect for more curls and an extra lift to the lashes.
A comb brush helps to separate the lashes and gives an even application. It further adds length and volume to the lashes. It is designed to 'declump' product on the lashes.
A big brush coats with more mascara and gives more volume to the eyelashes. The wand has tightly spaced bristles, which is perfect for extra thickness.
Long brushes are best for lengthening as a long wand with even space won't provide as much volume as a big brush.
Tips to get the most out of your mascara:
Replace your mascara regularly: To avoid eye infections and ensure the best performance, replace your mascara every three to six months. Mascara can dry out over time, which can lead to clumpy application and less effective results.
Avoid pumping the wand: Pumping the mascara wand in and out of the tube introduces air and dries out the product faster. Instead, swirl the wand inside the tube to gather the desired amount of product.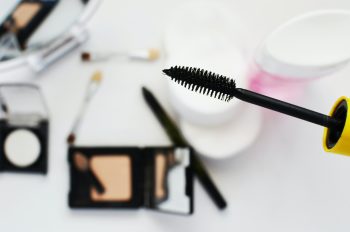 Use a lash primer: Applying a lash primer before mascara can enhance its effects by adding extra length, volume, and curl. It also creates a smooth base for your mascara application.
Clean the wand: Wipe off excess mascara from the wand using a tissue or a cotton pad to prevent clumps and ensure even distribution.
Layer different formulas: Feel free to layer different types of mascara for a customized effect. For instance, you can use a lengthening mascara first, followed by a volumizing one for maximum impact.
ALSO SEE:
Feature Image: Pexels