What do you YEARN for?
Yearn Skin is new innovative skincare brand that recently launched in South Africa. Focusing on providing non-toxic, dermatologically tested and endorsed skincare products, formulated to brighten the skin by correcting hyperpigmentation, dark spots and uneven skin tone.
The brand believes that skincare should be a viewed holistically, and in order to truly get great results, involves not only your skincare products, but your environment, what you eat, your mental health and your physical health.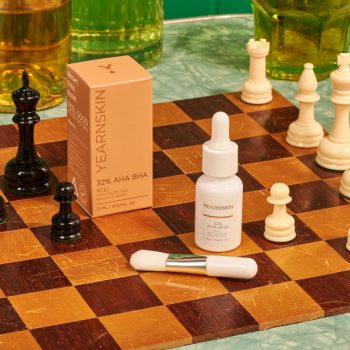 With a philosophy that not all natural ingredients are good and not all synthetic ingredients are bad, their range uses a combination of natural and lab bioactive ingredients that restore, brighten and maintain healthy looking skin. Offering product that is not only inclusive, promotes self-care and presents more than just outward beauty, but transforms the way their customers feels inside and out.
In the range, you'll find a cleanser, one exfoliator/toner, two serums, a moisturiser, one mask and an oil priced from R280 to R550. Hardworking ingredients include niacinamide, glycolic acid, retinol, turmeric, vitamin C, all formulated to give your skin a polished radiant complexion. 
Get 10% off your first purchase with discount code: Y3ARN_10%