Whether you're looking to colour your grey hair or embrace it in all of its beautiful glory, it's wise to brush up on the fact and fiction surrounding those silver strands. We asked the experts to give us the low-down on plucking, enhancing natural shine and the most flattering highlights. Here are your grey hair questions answered…
ALSO SEE: Anti-Ageing Hair Colour Tricks
What is grey hair?
Guess what? Your 'grey' hair isn't really grey; it's a colour caused by a combination of your normally pigmented hairs and white hairs that are sapped of all pigment. These white hairs occur when hair pigment cells stop being produced, though you won't usually notice them until quite a few of them begin to appear.
How can I transition to grey gracefully?
"People grey at different stages and different ages and I've seen a number of my clients who want to transition from all over tints to start to embrace some grey," says A-List hairdresser and colour guru Josh Wood. "The most important factor here is not be afraid of grey. It's about somebody who wants to colour their hair in a different way  to celebrate their grey.
When it comes to choosing hair care products, always try to go for ranges that give you a way to be able to keep grey hair shiny, vibrant and to be able to retain cool grey tone in the hair.
ALSO SEE: Revealed: 2018 Hair Trends
w&h loves
Violet-tinted Paul Mitchell Platinum Blonde Shampoo, R255 for 300ml, to spruce up dull-looking strands daily.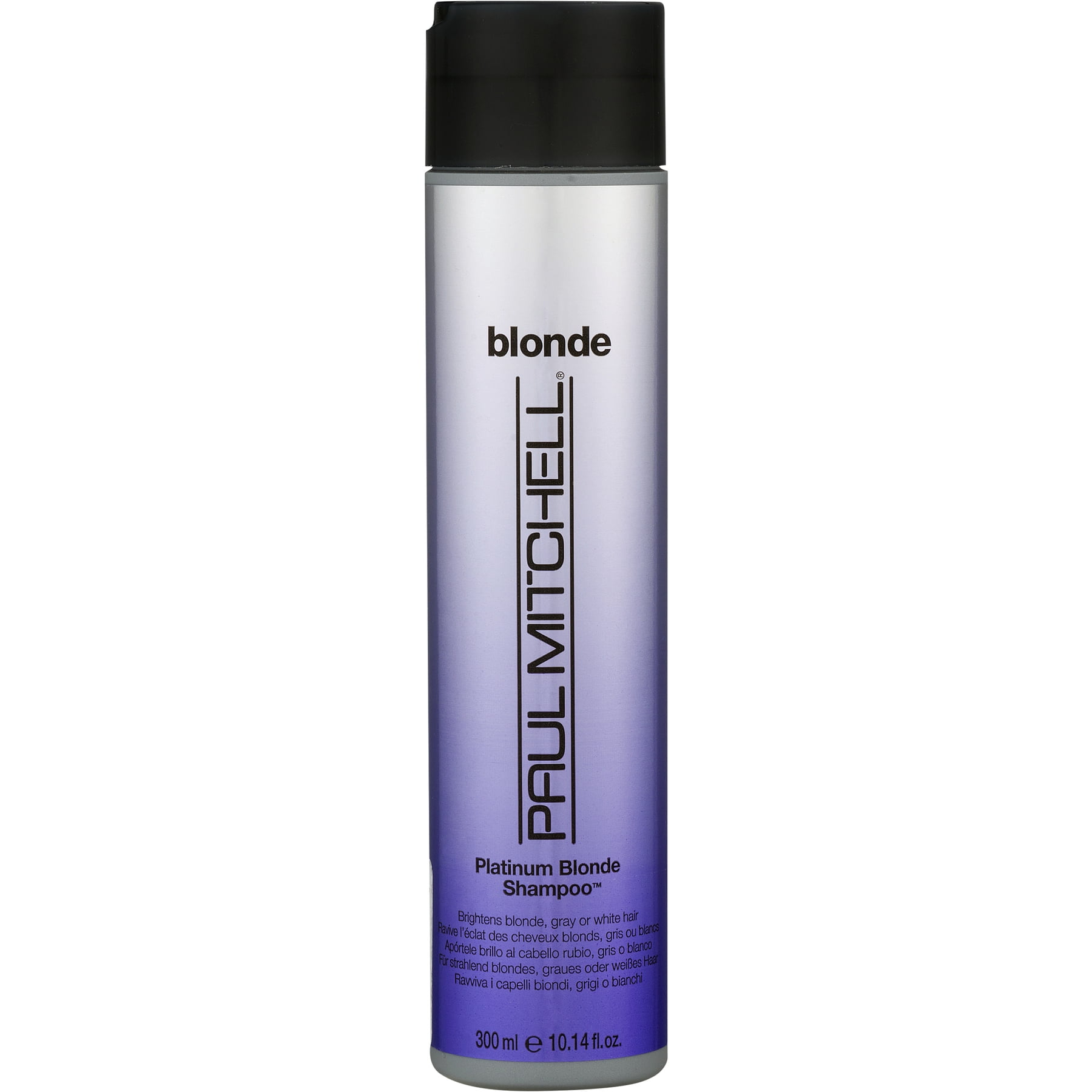 And for when you need an extra-brightening boost? We love the tired and tested Provoke Touch of Silver Twice a week Brightening Shampoo and Conditioner, R49,99 for 150ml.
'Since going grey, my hair is brittle, wild and unmanageable. Help!'
"Good hair, like good skin, starts from the very beginning in how you care for it", says hair expert Ken O'Rourke. "Using a leave-in conditioner will give hair the elasticity it needs to prevent breakage and avoid damage during heat-styling."
ALSO SEE: Top 8 Hair Care Tips For Vibrant, Glossy Results
w&h loves
Trevor Sorbie Smooth & Hydrate Protect & Shine Serum, R118 for 75ml. If you have fine hair and worry that a traditional leave-in conditioner will be too heavy, try this Vitamin A and E infused mist instead. It has all the softening powers of a rich treatment, it won't weigh your hair down and it provides solid heat protection.
Schwarzkopf Professional BC Bonacure Peptide Repair Rescue Sealed Ends, R332 for 75ml. Aside from smelling fabulous, this super moisturising leave in cream helps smooth over frazzled ends and prevents breakage during brushing and drying.
Is the darkest dye best for concealing greys?
Think a blanket of dark dye is your only option for hiding greys? Hair colour expert Marianne Hayes believes otherwise. "I see a lot of clients whose immediate reaction to going grey is thinking they need to dye their hair darker straight away. It is always best to have a consultation and really talk about the change you are looking for and the maintenance required." If you do decide to go dark, Marianne warns that those with lighter hair could face a bit of a slog. "If you go for a darker colour, regrowth can be really evident whereas on lighter tones it can be much more subtle."
ALSO SEE: What Hairstyle Suits Me?
I like to cover my greys, but don't have the time or money for salon colour every few weeks. What's the best advice?
"We try to have honest conversations about upkeep and many of our clients go for a low-maintenance colour that will look expensive for longer, such as balayage," says celebrity hairdresser Paul Edmonds. "You could do a salon visit every four to six months to get the colour right then only do in-between root touch-ups.
w&h loves
Colour Wow Root Cover Up, R555. The original root covering product is still the best in our opinion, the densely packed powder applies with control, completely covers roots or rogue wiry greys and stays on come rain or shine. Lots of shades too, which is a bonus.
What are my hair colour options?
It depends if you want to enhance your grey hair or blend it with your base tone. "If you want to embrace your greys and enhance them, brighten or lighten using tones from the blonde spectrum to warm the colour and give it some dimension," advises Marianne. "But if you want to tone down the grey you can use darker hues, or blend the colours to offer a more multi-dimensional feel. "Of course, you can also opt for maximum coverage with a global colour though this does require quite a bit more commitment and maintenance."
Will colouring my hair make it go grey faster?
In one word: no. It is a myth that colouring hair will lead to premature ageing, though it can make hair look dull and more prone to breakage and loss. Will plucking a grey hair lead to three new ones? Another myth, Marianne assures us that "One hair follicle cannot have a direct effect on other hair follicles". Still, it's a pretty laborious way to tend to grey hairs, no?
ALSO SEE: Common Hair Loss Causes, Plus How To Treat Them
Complied by Beauty Editor Martinique Stevens