There was once a time when we all believed a single cleanse was all our skin needed before we retired for the night. Then double cleansing came along, and our bedtime routines were never the same.
What is Double Cleansing?
Adding yet another element to your skincare routine may seem like overkill. However, double cleansing is paramount for those looking to boost their skin's appearance and health. Simply put, double cleansing involves cleansing your skin twice, but there's a trick to it!
An oil cleanser to start
Use an Oil Cleanser first. Why? Well, the oil cleanser lifts makeup, dirt, and grime from deep within the skin's pores. An oil-based cleanser is a must because the oil molecules within the facial cleanser attract the oil molecules on your face, be they from sweat, SPF, or makeup. The oils within your pores attach to the cleansing oil and move to the skin's surface, where you can then remove the oil cleanser and the impurities from your skin. Litchi & Titch recommends a flannel rather than a muslin cloth for this. Flannels are heavier, gather up the oils and impurities well, and hold the heat for longer.
Litchi & Titch Nutrient Rich Oil Cleanser – R350-00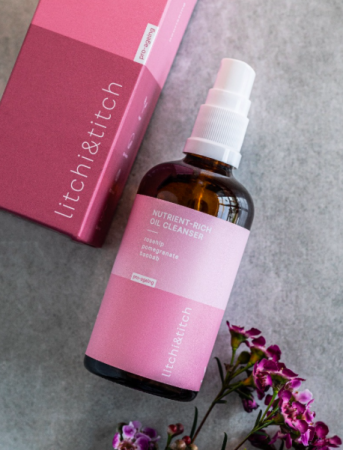 Repeat, or add foam
Once done, a second cleanse with either the same Oil Cleanser or a foam cleanser which ensures these products can really get to work at cleaning as well as treating your skin. Whether your goals are hydrating, exfoliating, or clearing clogged pores, the second cleans shouldn't be ignored.
Hydrating Foam Wash or Clarifying Foam Wash – R350-00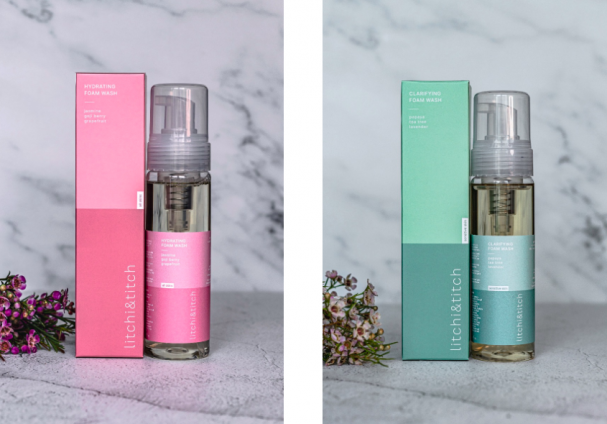 Benefits of double cleansing
An expert fills us in:
"The benefit of double cleansing is that the first cleanse breaks down any makeup, removes dirt and excess oils from the day, and cleans your skin. With this taken care of, the second cleanser can travel deeper into the skin and address your particular skin type or concern. This second cleanse can really hydrate, smooth, or exfoliate your skin, depending on your specific needs. Doing both steps will ensure that any treatment and moisturizing is not done in vain," says Lecia Durham, owner of Litchi & Titch.
ALSO SEE:
5 Pamper packages under R1000 everyone who's had a long year needs 
Feature image & information – Elvee Consultancy on behalf of Litchi & Titch