Say "leh-lee-veh"… Lelive is what had been missing from Amanda's own skincare routine all along, and that lacking is what eventually pushed her forward to create her own product range. "I have acne-prone skin and have struggled with my skin most of my life. I wanted clean, vegan, dermatologist-approved products that were luxurious, aesthetically pleasing and affordable, says Amanda, the CEO and founder.
And what's in the name?
"The name lelive was inspired by my unofficial siswati name which means 'of the nation/world'," she says. "The brand needed to reflect my Swati background but also the background of all Africans in our community, so when it came to the ingredients we made it a priority to hero local ingredients like Aloe, Rooibos, Marula and Kalahari Melon."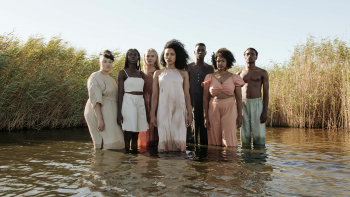 The community was the ultimate decider
The social community was asked what products they wanted to see in the lelive range – what products were most important to them. "Being community-first and working with our community to gain feedback to develop our products has been a highlight," Amanda says. "Because of this, people have been on our journey with us from the start and therefore have a much stronger love for the products and our brand than they would have otherwise." 
What does Amanda's skincare routine look like now?
"I only use lelive when it comes to skincare. On my off days [after being in front of the camera], it's all about adding back hydration – for this, I love to use the du-pont as an overnight hydrating mask, it leaves my skin feeling completely renewed," she states.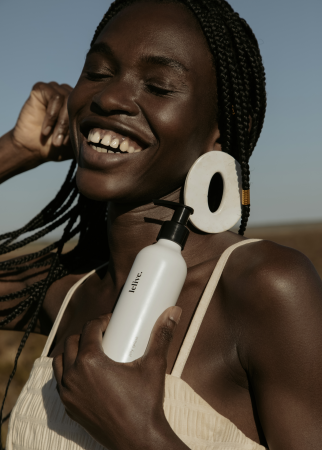 The full range consists of: 
Cleaner Colada: Coconut and Pineapple African Oil Cleanser

Jelly Splash: Rooibos and Aloe Jelly Cleanser

All Glow'd Up: Vitamin C, Tumeric and HA Brightening Serum

SOS: Peach and Aloe AHA/BHA Exfoliator

Creme de la Cream: African Mahogany Everyday Moisturiser

The du-Pont: Shea Butter Lush Moisturiser

All The Shade: Marula Tinted SPF 30 Moisturiser
All ingredients for the lelive range are locally sourced and sustainably packaged with recyclable aluminium.

The range is available to purchase at

www.leliveafrica.com

or via Superbalist. Prices range from R259 to R329.
All products launch today (23rd April 2021)!
Follow along the journey on Facebook and Instagram