The skincare industry is constantly evolving as beauty brands keep up with the latest research and developments in the quest for perfect skin. So what can we expect the 2022 skincare trends to be? W&H chats to renowned specialist in aesthetic medicine, and owner of bespoke online store SkinMiles, Dr Alek Nikolic. He shares what skincare products he predicts will be making waves next year.
2022 Skincare Trends: Multifunctional Products
Why spend your money on loads of products when one could do the job? Dr Nikolic predicts that simple skincare routines with minimal steps will be a big 2022 skincare trend.
'We're seeing that our customers want to opt for a few really good products that get the job done, rather than having to invest in multiple products. We just don't have the time anymore!' says Dr Nikolic. This doesn't mean trying new products is out of the question as Dr Nikolic notes that consumers are still interested in trying what is new. 'Expect more product options, but a shorter skincare routine.'
Interestingly, part of the multifunctional 2022 skincare trend has much to do with our extended screentime. Dr Nikolic says we'll be seeing a bigger demand for skincare products containing blue screen protection in the future.
Here are Dr Nikolic's multifunctional product recommendations

2022 Skincare Trends:
CBD and Hemp Products
This 2022 skincare trend speaks to the growing want for cleaner, more natural products. Consumers want less chemicals and less of an impact on the environment. The use of CBD and hemp in skincare has gradually been gaining traction and it is here to stay. 'We will continue to see a strong focus in this category, especially with the aim of glowing skin following our COVID "hibernation",' says Dr Nikolic.
Here are Dr Nikolic's CBD product recommendations
2022 Skincare Trends: At-Home Treatments
Skincare brands and salons have felt the pinch during the pandemic which resulted in a pivot when it comes to treatments. 'As we head into the new year we can look forward to a greater use of at-home treatments, such as chemical peels and technology based devices,' says Dr Nikolic. This is great news for those who could never find enough time for regular salon appointments!
As one of the 2022 skincare trends we can expect to see more brands offering at-home professional treatments. But, this doesn't mean we won't be needing salons anymore! More people may be open to trying treatments at home, however it is unlikely that people will ever stop going to salons. Dr Nikolic suggests that the at-home treatments will simply act as an 'added-extra' to skincare routines.
Here are Dr Nikolic's recommendations for at-home treatments
2022 Skincare Trends: Sustainable Products 
With summer months ahead you might have noticed the growth in popularity of reef-safe SPF products. The world is moving towards a greener and cleaner state of mind, and so are the 2022 skincare trends.
Brands are shifting toward a more eco-conscious approach when it comes to both skincare ingredients and packaging. It's all thanks to an  increase in demand for clean beauty. Consumer knowledge on ingredients is expanding too, creating a market who want to know they are doing their bit in helping the environment.
Dr Nikolic also notes how in 2021 one of the biggest beauty shifts was 'skinimalism' – a 'less is more' approach to skincare. '"Skinimalism' is definitely a thing. This year we saw more people adopting minimalistic skincare routines and this trend will continue into 2022.' says Dr Nikolic.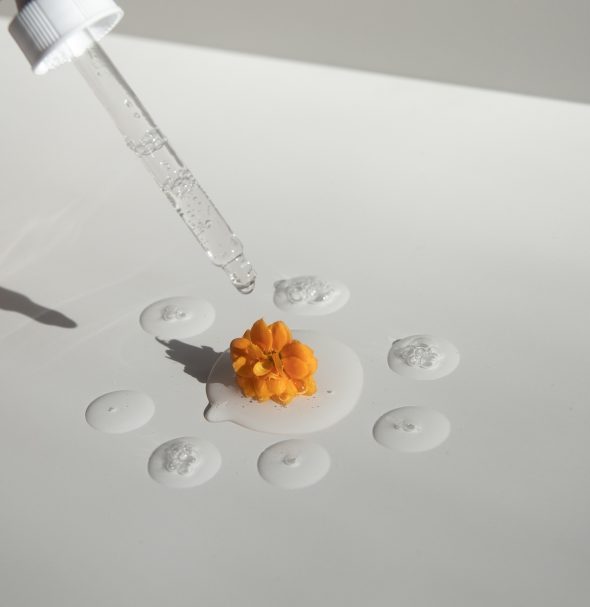 Here are Dr Nikolic's environmentally conscious SPF recommendations